Today in China Car History a very red and very beautiful Jiefang CA10 firetruck, seen in the Dalian Classic Car Museum in the great city of Dalian in Liaoning Province. Jiefang, meaning 'Liberation', is a commercial vehicle brand of First Auto Works (FAW). The Jiefang CA10 was their very first truck, production started in 1956 and continued all the way until 1986, reaching a grand total of 1.281.502 examples built.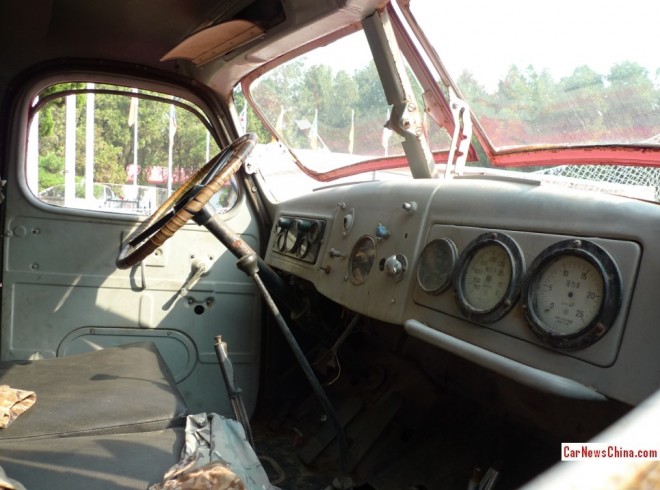 Gauges on the left for the water pump.
The Jiefang CA10 was primarily a military truck for the People's Liberation Army (PLA), but the factory also produced various civilian variants, including ambulance buses, fuel trucks , water tankers , dump trucks, lift trucks, construction vehicles, and fire trucks.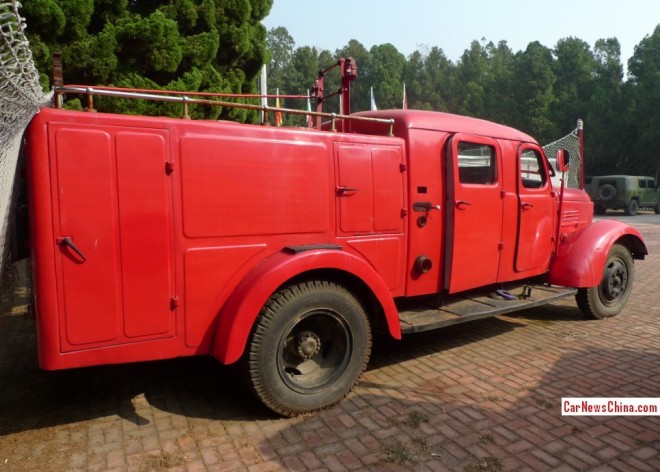 Ladder is sadly missing.
The Jiefang CA10 was developed with assistance of the Soviet Union. It was based on the Soviet ZIS-150 which again was based on the American International KR-11 which was supplied in great numbers to the Soviet Union during WOII under the Land-Lease agreements. The CA10 is powered by a 5.6 liter six-in-line diesel engine, in basic configuration good for 90hp. Transmission was a 5-speed manual. Top speed of the base flatbed version was 65km/h, but this heavy fire truck was likely a bit slower.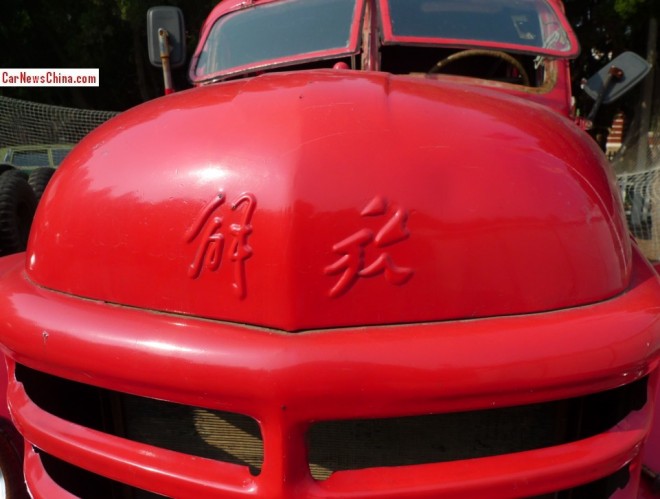 Characters Jiefang (解放) in Chairman Mao's handwriting.
The truck was in reasonable shape and staff told me the engine was still working fine, but they didn't start her up very often. I told them to park the vehicle inside the museum, it rains a lot in Dalian and all that water can't be good for such an old firetruck. They smiled politely and nodded away…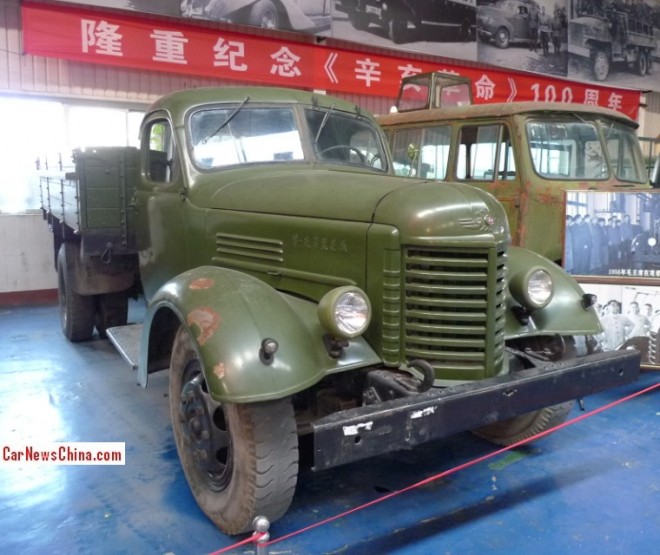 A very early flatbed version, seen in the Beijing Classic Car Museum in Beijing.
---