The new Kia K4 sedan has been launched on the Chinese car market. Price starts at 128.800 yuan and ends at 189.800 yuan. The Kia K4 is a new China-only compact sedan, it debuted last month on the Chengdu Auto Show.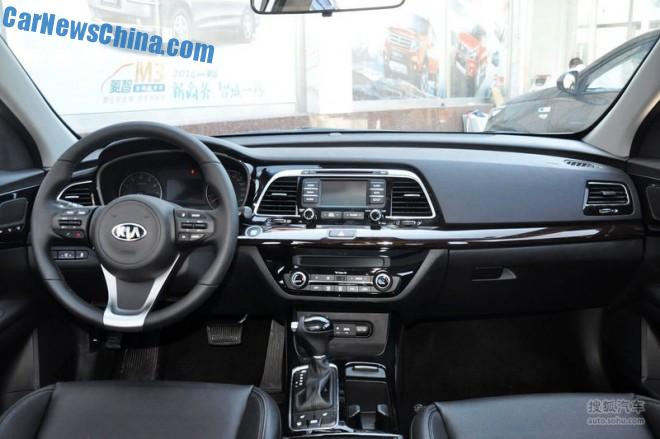 Small screen in center console, this is a cheap version. The expensive versions get a bigger screen.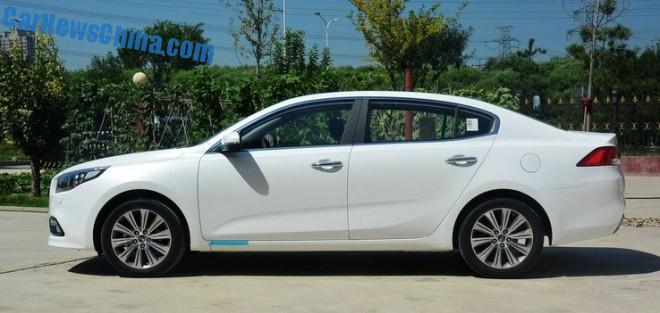 The Kia K4 will be made in China by the Dongfeng-Yueda-Kia joint venture. There are three engines available: a 1.8 with 146hp and 175nm, a 2.0 with 162hp and 194nm, and a 175hp 1.6 turbo. The 1.8 and 2.0 are mated to a six-speed manual or a six-speed automatic. The 1.6 turbo is mated to a 7-speed DSG.
Size: 4720mm/1815mm/1465mm, wheelbase is 2770.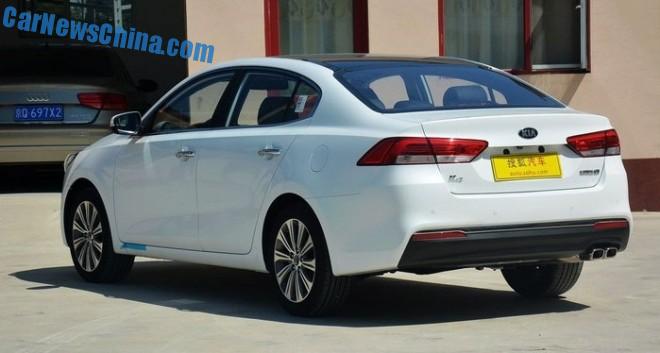 The Kia K4 will compete with fine cars such as the Volkswagen Sagitar, the Citroen C4L and Honda Crider, all relatively small sedans with a premium look & feel.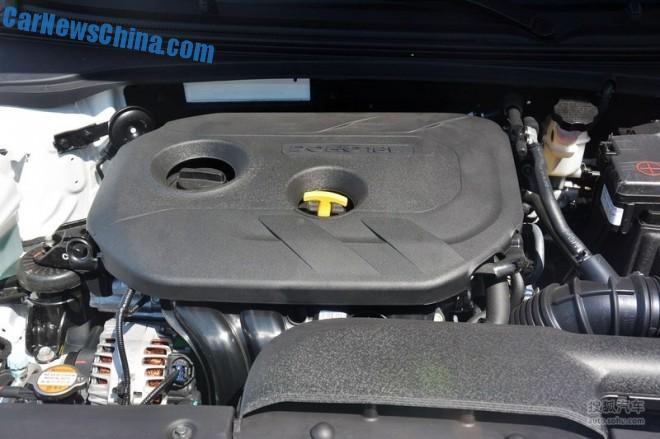 The 1.8.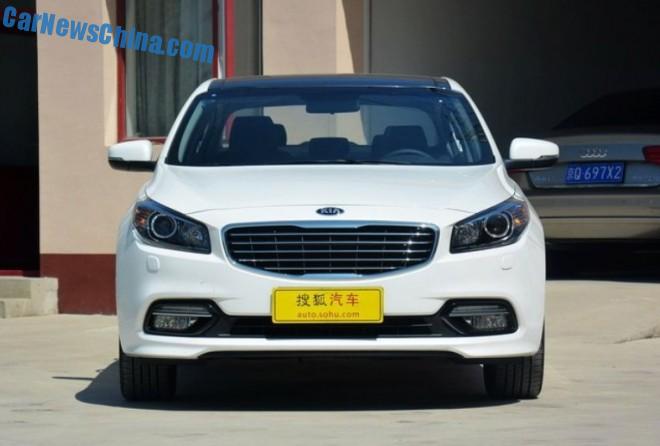 The new Kia K4.