A red hot Hamann Mi5Sion BMW M5 supercar, Spotted in China on the Beijing Tuning Street. The sexy sled is even further sexed up with a shiny red wrap, a black grille, black windows, a black roof, black door handles, black mirrors, and black multispoke alloys with a red rim.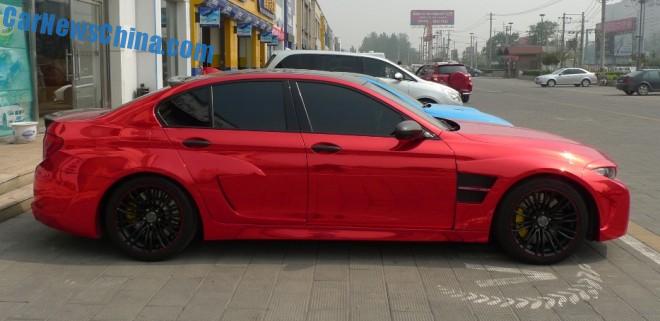 The Hamann Mi5Sion is is based on the F10 BMW M5. It comes with a fatass body kit including a completely new front bumper, new headlights, side skirts, air vents all over, fake air vents on the passenger door, a roof spoiler, and another spoiler on the back. This Bimmer, screams speed!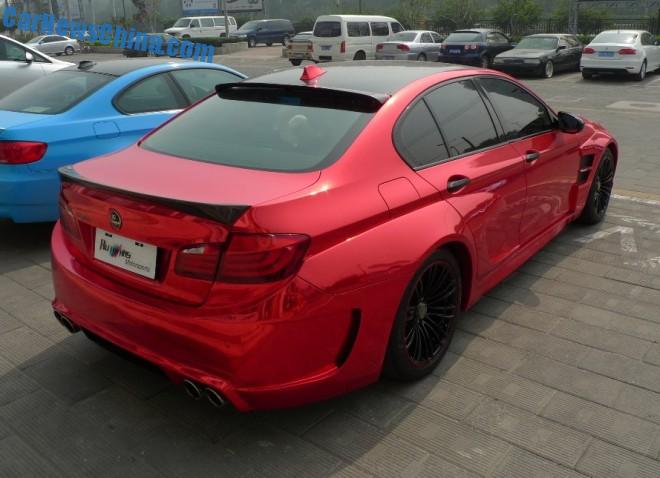 And speed it has. The 4.4 liter twin-turbocharged V8 delivers 560hp and 680nm. Unlimited top speed is305km/h and 0-100 is gone in 4.4 seconds. Check that red antenna standing subtle on black roof. And on the other side of the road stands a subtly understated Nissan Laurel low rider.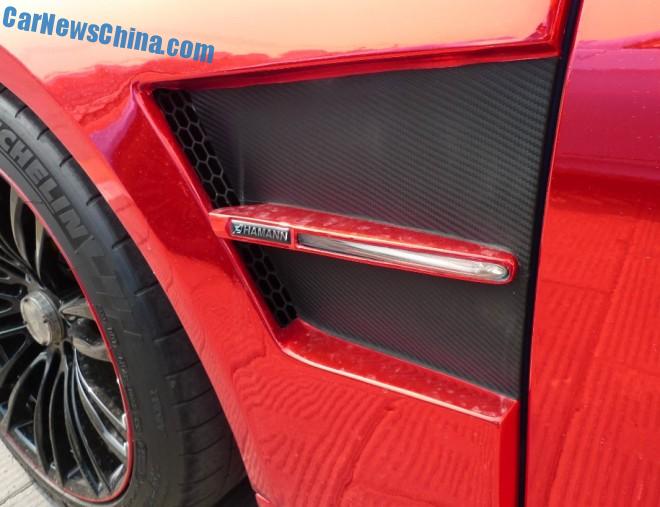 Carbon in air vent for the yeah effect.