A very beautiful black Nissan Laurel sedan, Spotted in China on the Beijing Tuning Street. The Laurel is a low riding testament of understated-cool, basically a standard body fitted with a shiny grille, super wide slick-like tires, and fantastic semi-closed wide rimmed alloys.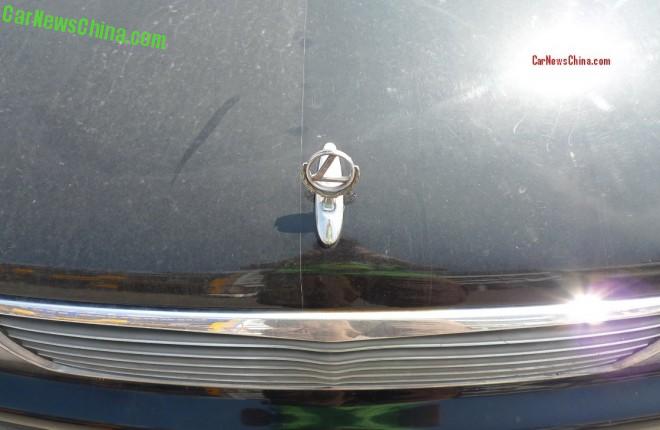 The L ornament is not for Lexus but an original Laurel. The C34 seventh generation Nissan Laurel was manufactured from 1993 until 1997. The C34 'hardtop sedan' came with sporty lines and frame-less doors.  It was a rather advanced machine for the time, available with four-wheel drive and even four-wheel steering.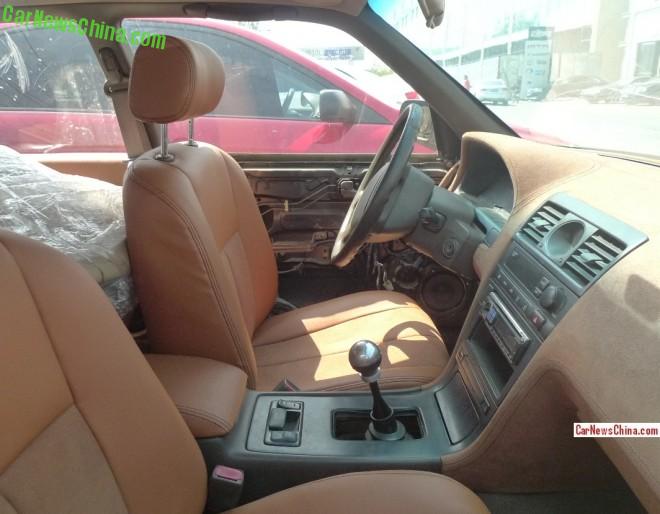 Door panel is gone and CD-stereo is after market. Otherwise in reasonable shape here. The Laurel was available with three engines: a 2.0 four, a 2.5 six-in-line, and a 2.8 diesel six-in-line. This low riding black beauty has the 2.5 under the bonnet, sending 180 horses to the rear wheels via a 5-speed manual.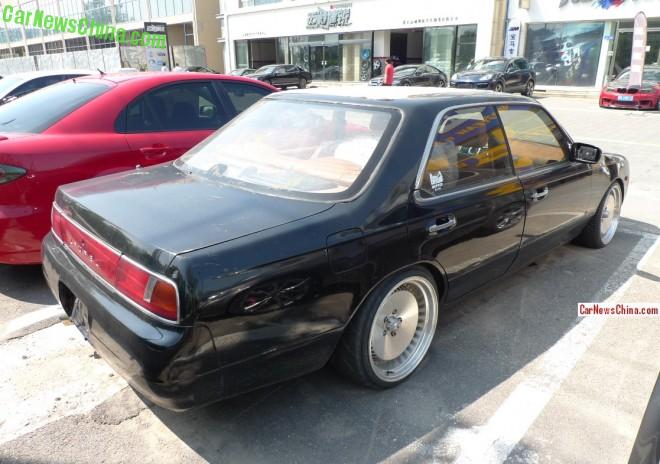 The body looked very well. It needs a good clean-up but that goes for the whole city. No bruises or rust in sight, chrome all shiny, no cracks in the windows, and no missing parts. This is a perfect low laying low rider.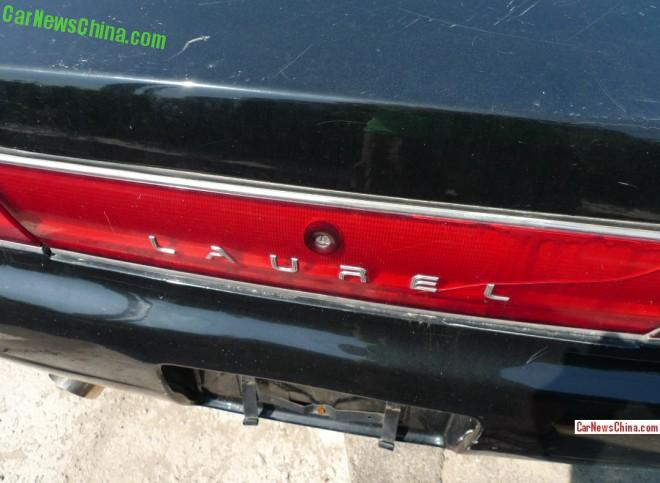 Laurel in period style lettering.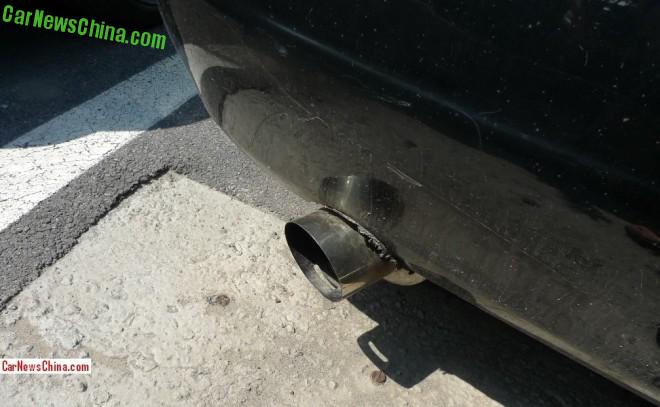 Extra fat exhaust pipe another after-market addition, but it goes well with the overall concept.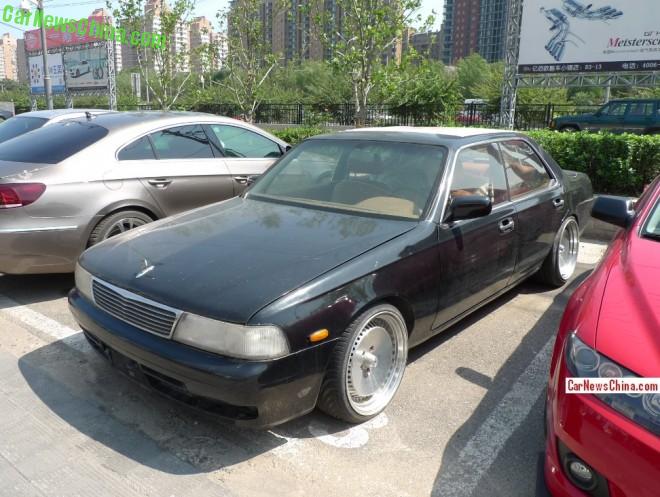 The Laurel was a large sedan in its days, look how small it loox now compared to Volkswagen CC and a Mazda 6.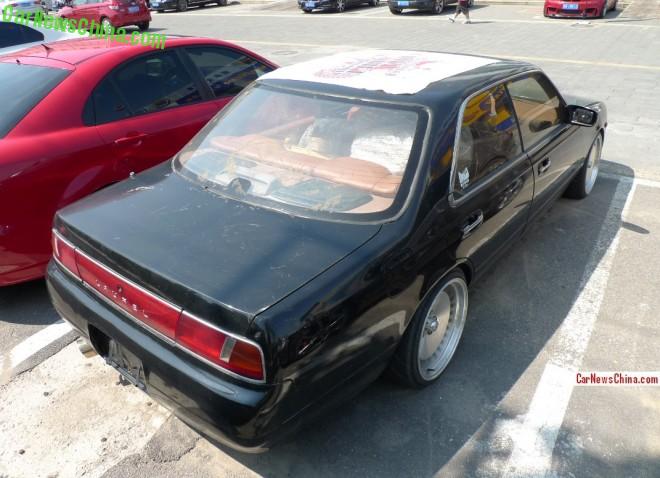 Some horrible creature put a towel on her roof!