The slightly controversial Infiniti ESQ has been launched on the China car market. Price starts at 199.800 yuan and ends at 299.800 yuan (32.500 – 48.800 USD). The Infinti ESQ is a China-only crossover SUV, it debuted on the 2014 Chengdu Auto Show in August.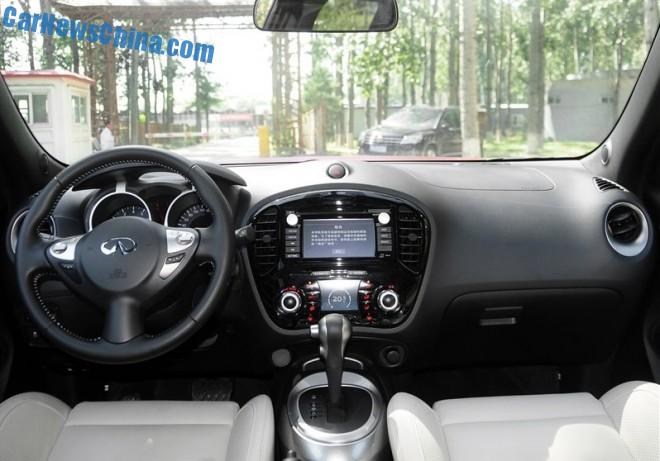 The ESQ is based on the Nissan Juke Nismo. It comes with a hefty body kit, a redesigned grille, and an extra luxurious interior. That screen in the center console however loos awfully small. Power will come from a 1.6 liter four-cylinder turbocharged petrol engine with 200hp and 250nm mated to a CVT.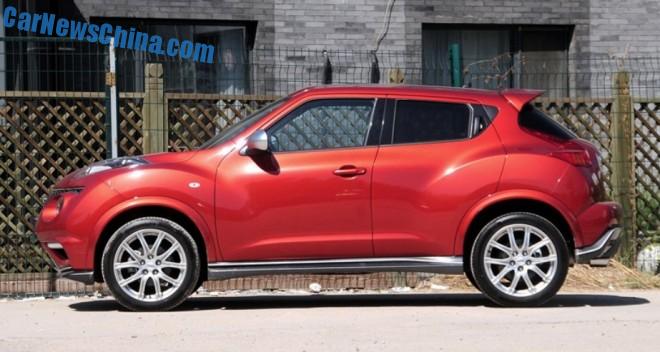 The Nissan Juke is currently not available in China, not even as an import, so Chinese car buyers won't directly think the ESQ is just a dressed up Juke. Interestingly, the ESQ doesn't have a Infiniti logo on the grille. This could indicate that the Juke-ESQ is the first of a line of ESQ sub-branded cars aimed at young Chinese buyers.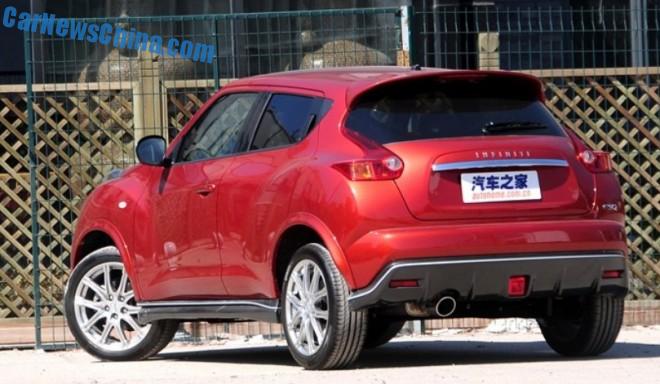 Fat ass diffuser for sporty. Fog light in F1 style. This ESQ, is a fast car for fast people.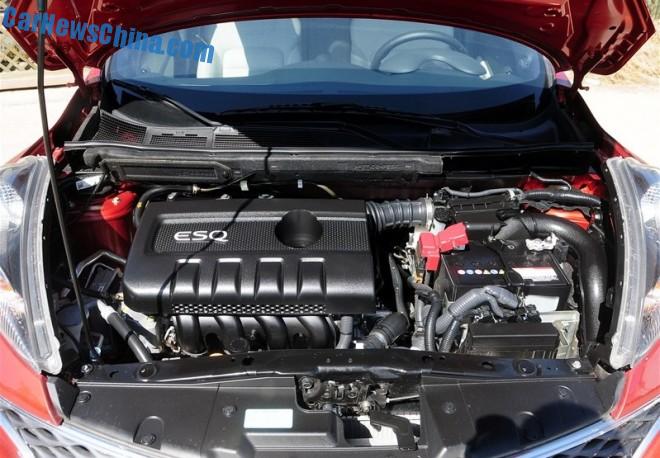 No Infiniti or Nissan logo on the engine. Just ESQ.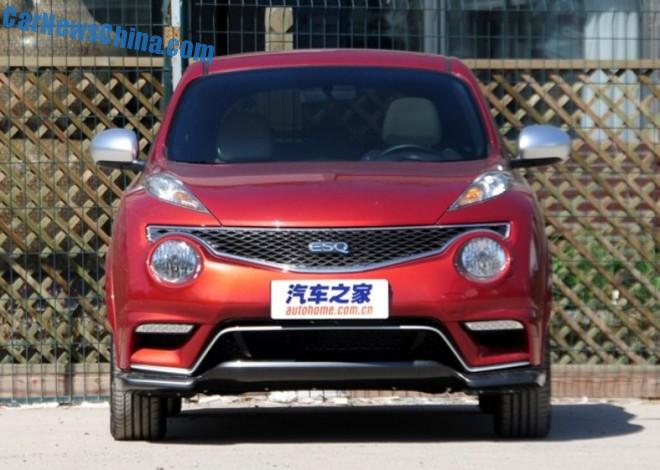 She must be smiling.