This is the new Geely Emgrand GX9 Pride SUV, it will be launched on the Chinese car market in October. The Geely Emgrand GX9 Pride was previously known as the Geely Emgrand EX8. The Emgrand EX8 debuted as a concept on the 2009 Shanghai Auto Show, and the final shape basically hasn't changed, bar for the new Emgrand logo.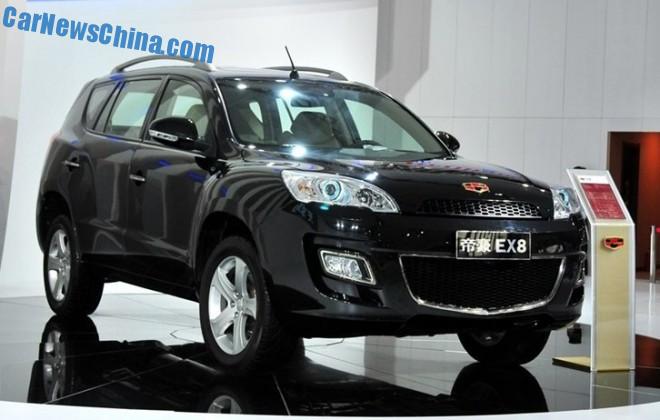 This is the 2009 concept. Mirrors differ, chrome strip around the front window, antenna, color of the roof rack, and the old Emgrand logo for sure. That's it. Even the alloys are the same.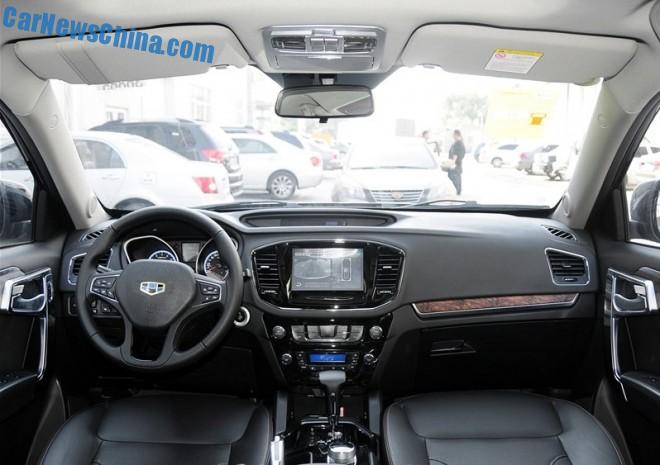 The interior has been upgraded a bit more, with a new instrument binnacle, a new center console with a large touch screen, and some nice wood and alu detailing. Compare to 2009: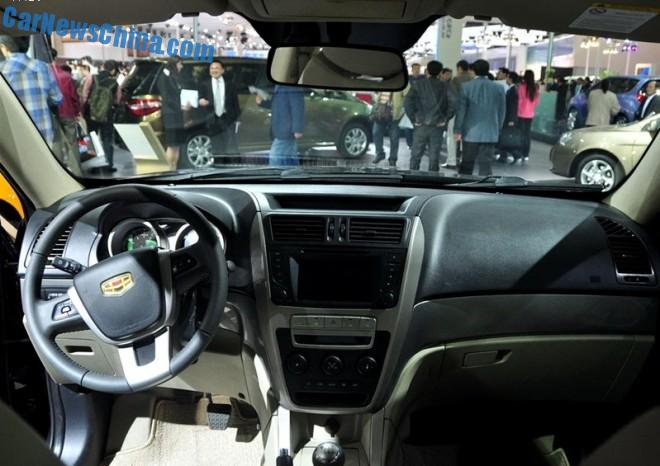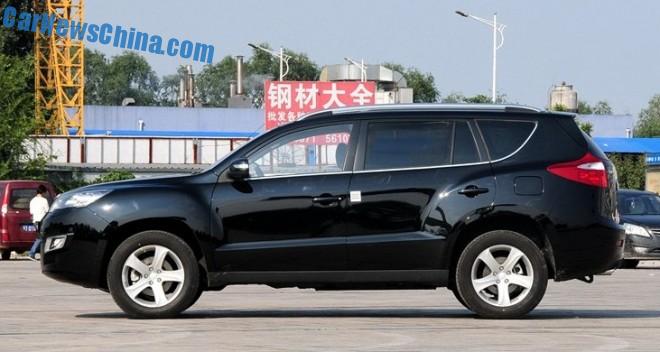 Power comes from a rather old 2.4 liter four-cylinder petrol engine with 162hp and 210nm, mated to a six-speed automatic or a 5-speed manual.
Let's compare that to the 2009 numbers: a 2.4 liter four-cylinder petrol engine with 165hp, [no torque number released] mated to a 5-speed manual or a 6-speed automatic.
The GX9 Pride lost 3 horses in five years.
Size:     4844/1884/1762, wheelbase is 2804.
2009: 4839/1884/1715, wheelbase is 2800.
All in all a rather strange affair, this car. It will only sell when it is very cheap.  Price is expected to start somewhere around 120.000 yuan and end around to 160.000 yuan, which indeed is not much money for such a big car. Geely says the GX9 Pride is basically a five-seater but will also be available in seven-seat configuration.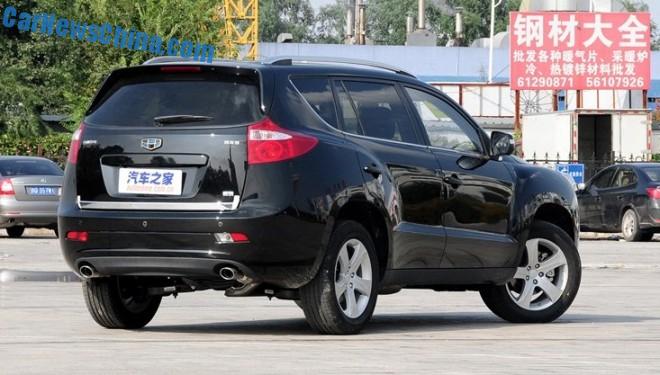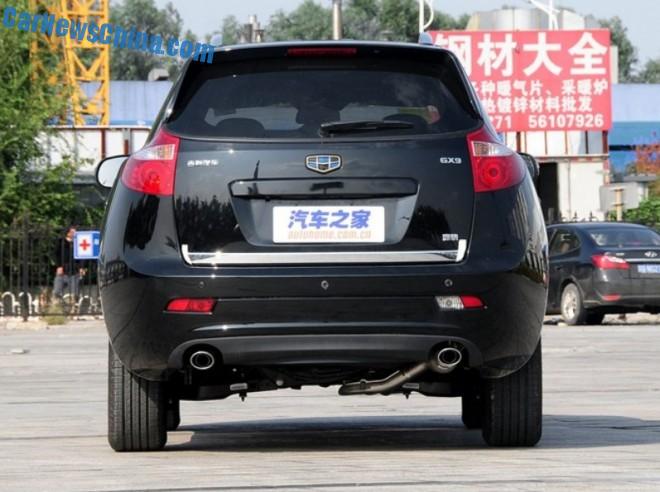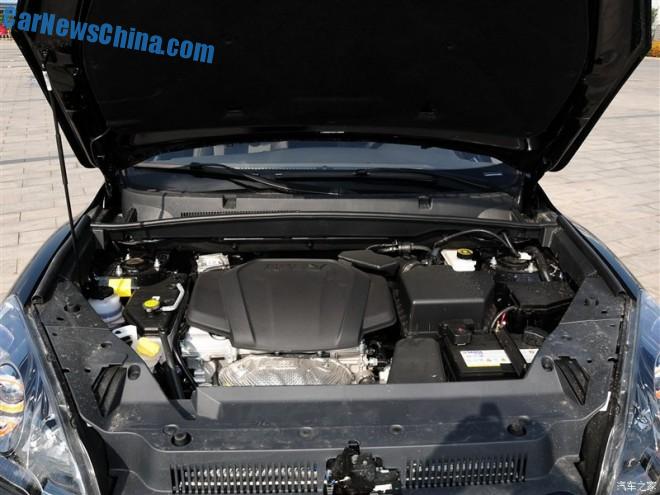 The 2.4 four.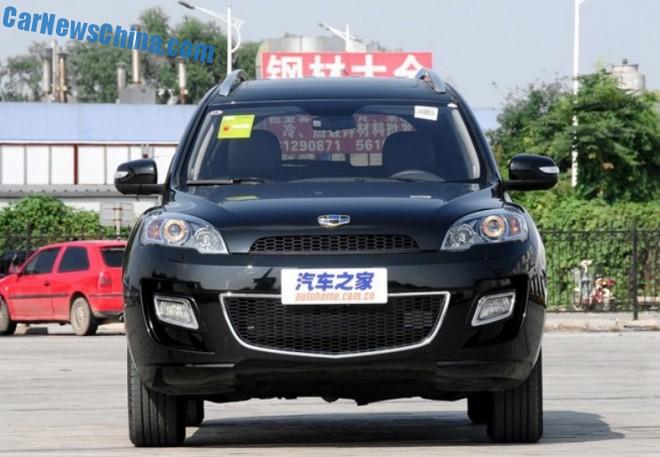 GX9 looking surprised. Is it really 2014..?