The new BYD-Daimler Denza EV has been launched on the Shanghai car market in China. Price starts at 369.000 yuan and ends at 399.000 yuan ($60.000 – 65.000), and that includes all green-car subsidies but excludes the free license plate for electric cars which is worth about 90.000 yuan. Shanghai is currently the only city in China where the Denza is available. Shenzhen will follow later this month and Beijing will be served in November. The rest of the country will have to wait until 2015.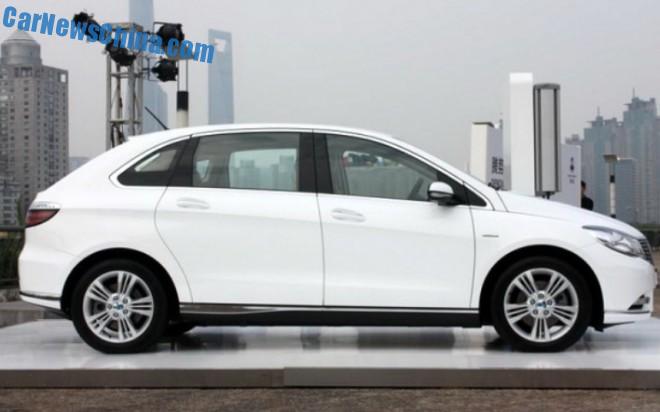 The Denza EV is manufactured in Shenzhen by BYD-Daimler, a joint venture between BYD Automobile and Daimler-Benz. The joint venture aims at making "affordable" electric cars for the Chinese auto market. The full name of the venture is 'Shenzhen BYD Daimler New Technology' (BDNT), it was established in March 2012.
The first Denza concept debuted on the 2012 Beijing Auto Show and the production version debuted on the 2014 Beijing Auto Show. BYD and Daimler are said to be happy with the final result and are studying on the possibility of adding a second car to the Denza range. There are currently no plans for export to other countries.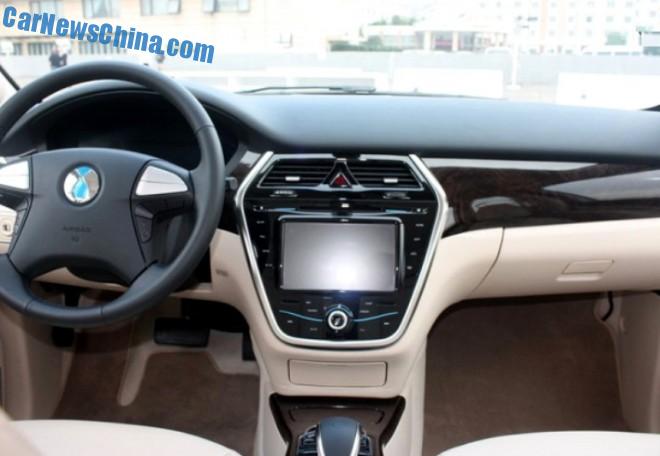 The Denza EV is loosely based on the platform of the first generation W245 Mercedes-Benz B-Class, but the necessary adjustments to turn the B into an electric car were so numerous that the platform is basically new.
Power comes from an electric motor with 86 kW and 290nm, mated to a 47.5 kWh  lithium iron phosphate (LiFePO4) battery system. Top speed is 150km/h. 0-50 km/h takes 4.5 seconds. 50-80 km/h takes 5 seconds, and 0-100 km/h takes 14 seconds. Range is about 250 kilometer, but can be extended to about 300 kilometer when the aircon and all other unnecessary electrical systems are switched off.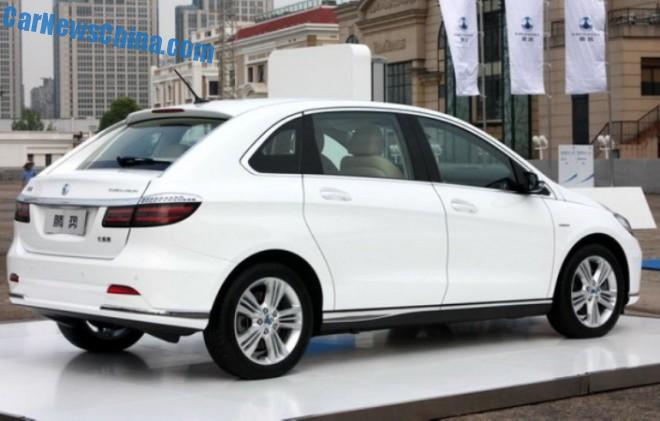 It might look like hatch but it is actually a sedan. An electric sedan, for that matter.