The long awaited production version of the BYD-Daimler Denza EV debuted today on the Beijing Auto Show, looking sweet in shiny baby blue and fronted with a hugely impressive shiny grille. It was very busy at the booth with hundreds of enthusiastic car fans sticking their cameras far under the platform to check out each detail.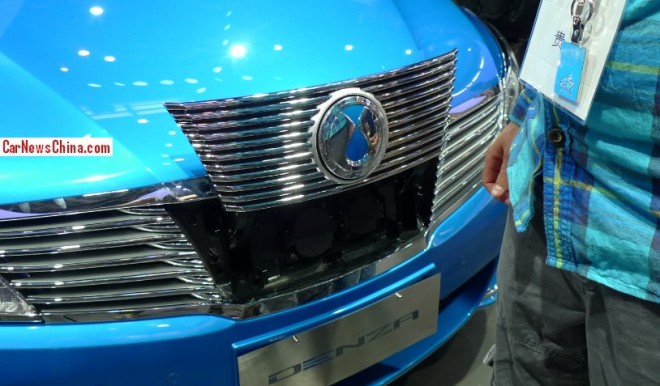 This is where the juice goes.
The Denza EV will be launched on the China car market early in the second half of the year. Denza will initially start with dealers in three cities: Beijing, Shanghai and Shenzhen, the latter being the home town of BYD-Daimler and BYD. Base price is 369.000 yuan. In Beijing, central and local green-car subsidies will bring that down to 255.000 yuan or 41.000 USD.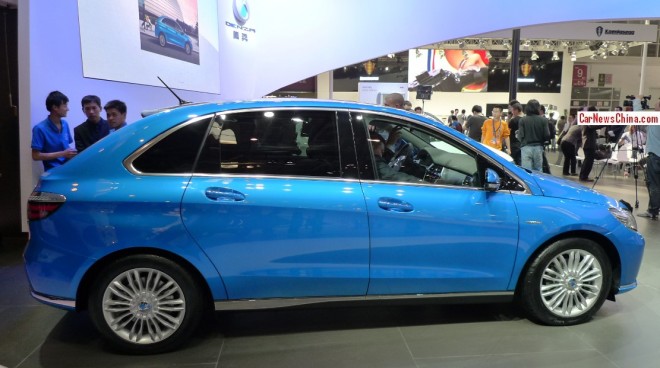 The Denza is powered by an electric motor with 115hp and 290nm. Top speed is 150 km/h, and Denza claims an acceleration from zero to fifty kilometers per hour in 4.3 seconds. Range is an impressive 290 kilometers, up forty from earlier claims. Weight is 2090kg. Size: 4644/1852/1642mm, wheelbase is 2880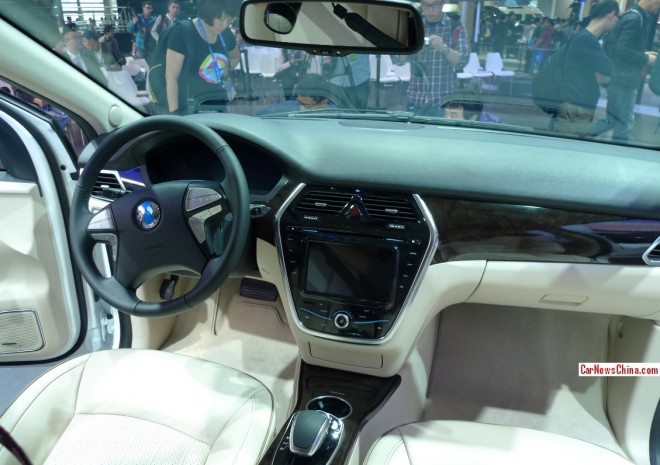 Still not sure about wood in an electric car, which is essentially meant to save trees, not to cut them. Close inspection learned the 'wood' was actually plastic, but it is the message that counts. Otherwise a nice place to be, with a single cup holder, a large screen, and a techy gear lever.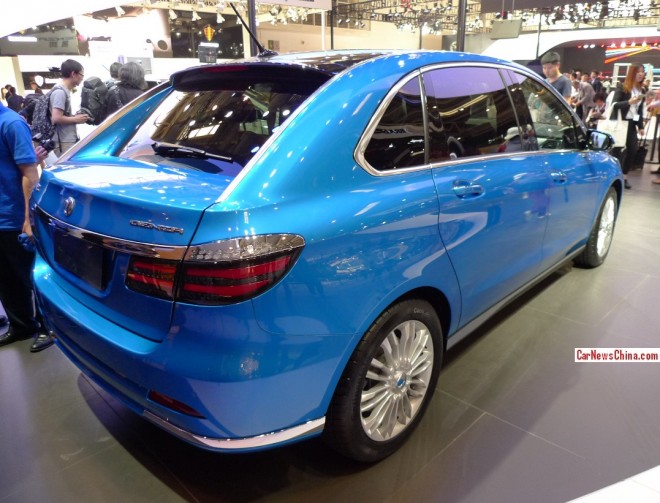 Technically, it's a sedan. Check: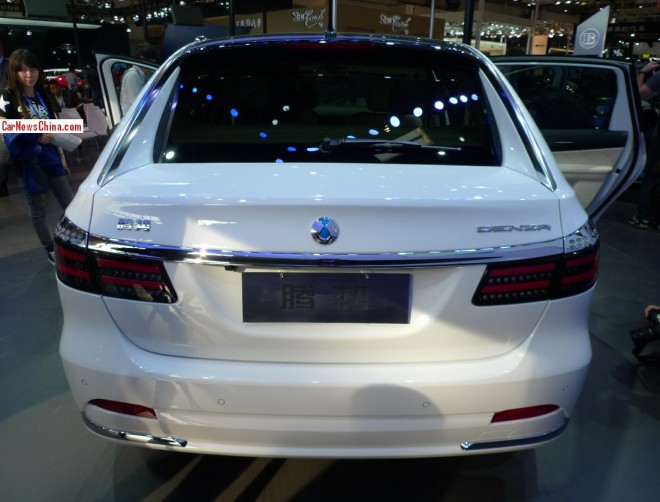 BYD-Daimler is a joint venture between BYD Automobile and Daimler-Benz, aimed at making affordable electric cars for the Chinese auto market. The full name of the venture is 'Shenzhen BYD Daimler New Technology' (BDNT), it was established in March 2012.
---