A wondrous white R230 Mercedes-Benz SL63 AMG supercar, Spotted in China on the Beijing Tuning Street. The fatass German sled is painted, no wrapping here!, in pearl white, and boiled up to the max with a badass body kit, an extra low front spoiler, LED-strips in the far sides of the front spoiler, air vents just in front of the front wheels, extra large 6.3 badges in the front fenders, side skirts, fake air intakes in the bonnet, a black roof, partly black mirrors, and fantastic five-tripe black-silver alloys.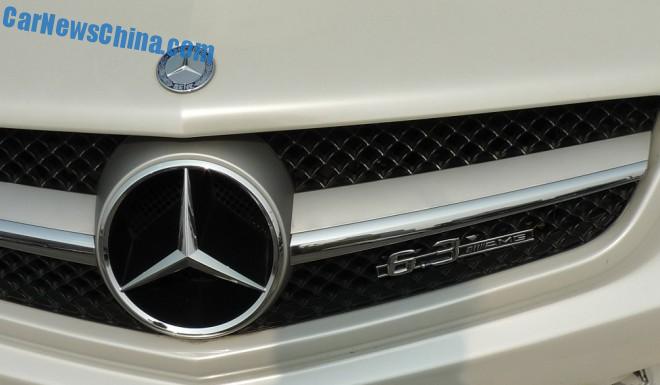 Extra shiny chrome here. Extra 6.3 AMG badge. So we know!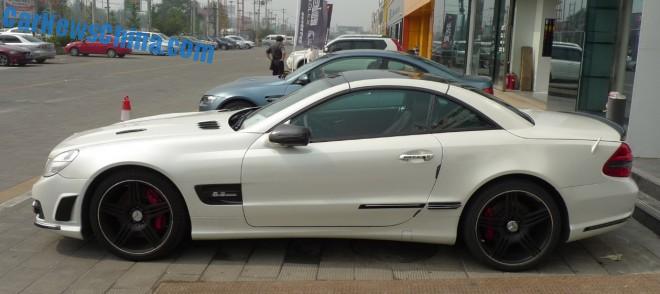 Red super large brakes. Kinda messy strip on lower art of door kind of connecting with another kinda messy strip walking to the rear wheel arch. The strip on the door is black with a silver line, the strip to the rear wheel arch in black with three silver lines. Black mirrors work very well here because the whole mirror is in line, but only just…, with the lower window line.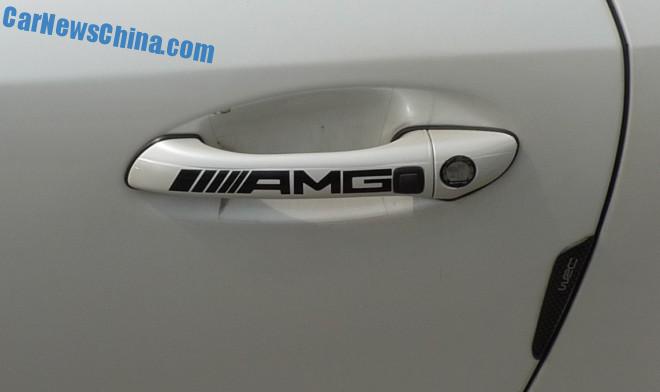 AMG stickers on door handles are the new superbly cool.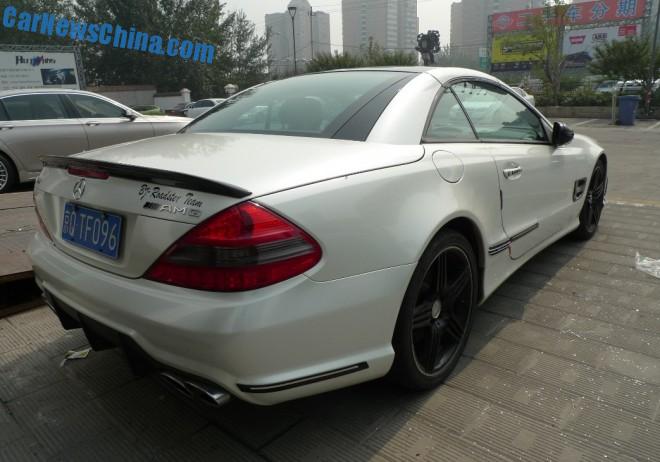 Subtle black rear wing on the white rear deck. And yet another kinda messy strip, sitting on the lowest part of the side of the rear bumper, black with a single silver line again. The R230 fifth generation Mercedes-Benz SL-Class was manufactured from 2001 until 2011 with facelifts in 2006 and 2008. This is a post-2008 car. The SL63 AMG is powered by a naturally aspirated 6.2 liter V8 with 518hp and 630nm, enough for a unlimited top speed of 280 km/h and a 0-100 in 4.4 seconds. This white car in Beijing, with all its extra aerodynamic stuff, is undoubtedly faster still.