This is the new MG GT, looking sleek and speedy in red. The MG GT is a new addition to the MG line-up, it will be launched on the Chinese car market on November 1. Price will start around 120.000 yuan and end around 150.000 yuan. The MG GT officially debuted in a box on the 2014 Chengdu Auto Show.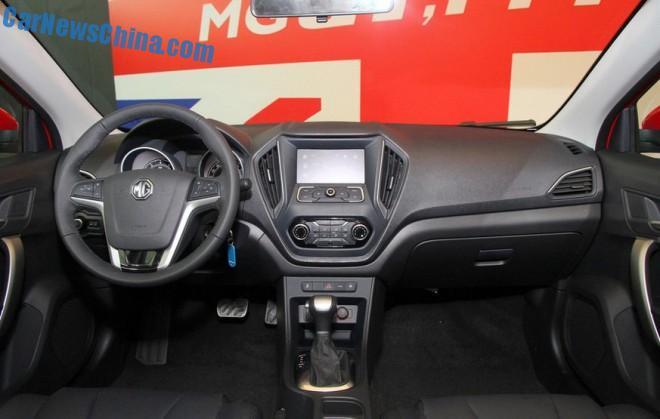 Interior looks solid but not as exciting as the exterior. It is all a bit too gray.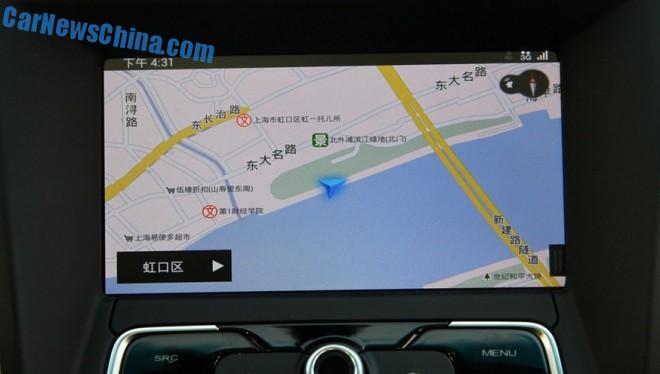 Very clear screen. The MG GT will be equipped with a permanent 3G internet connection, TV, and a full-spec infotainment system.
The MG GT looks like a fastback but is in fact a sporty sedan based on the same platform as the MG5 hatchback and the Roewe 350 sedan.
At launch the MG Gt will only be available with a new GM-sourced 1.4 turbo with 156hp and 235nm, mated to a equally new seven-speed DCT. In 2015 the well-known and much cheaper 109hp 1.5 and 129hp 1.5 turbo will join the line-up.
The MG GT will be exported to the U.K. starting in Q1 2015 but only with the 1.4 turbo under the bonnet. No word yet about a diesel.
Size: 612mm/1804mm/1488mm, wheelbase is 2650.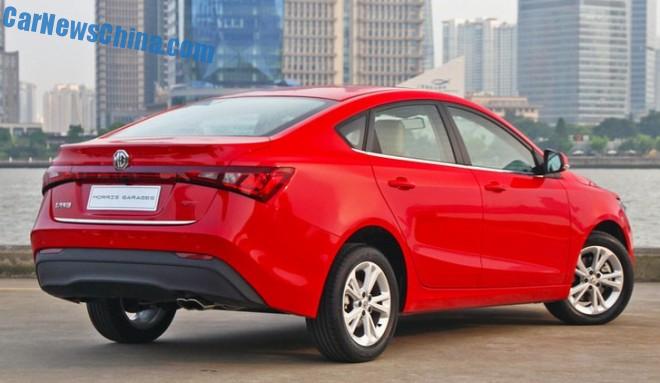 Rear light defines rear. Exhaust pipes are hidden on the right side of the high riding black bumper.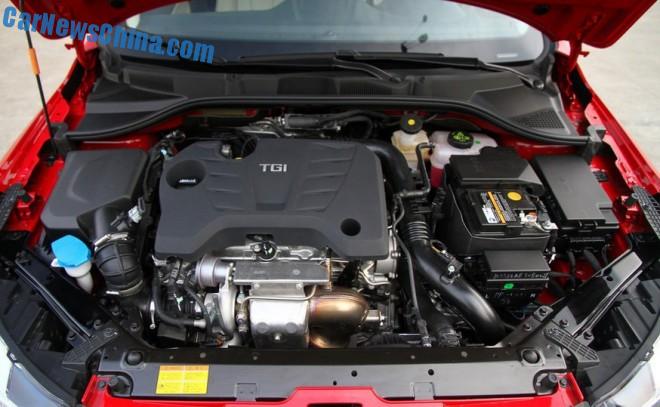 The 1.4 turbo.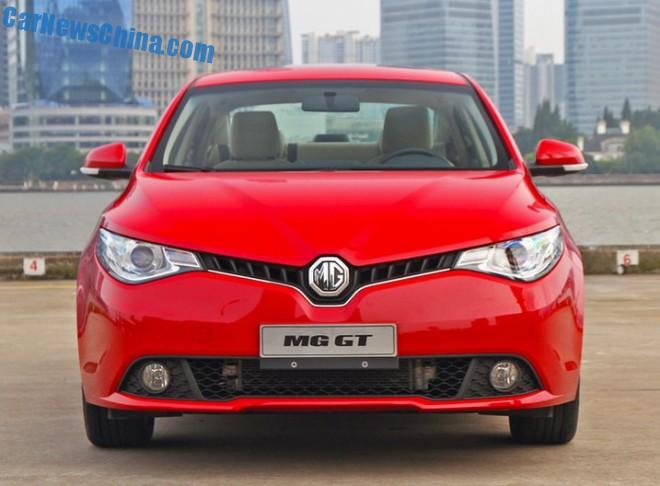 Large MG logo in the tiny grill.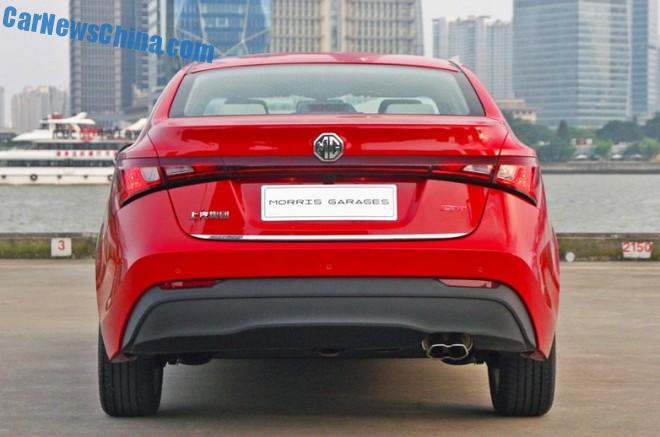 Bumper sits somewhat strange, sloping up with a steep angle. It almost looks like something is missing from the lower part.