The  brand new Buick Envision SUV has been launched on the Chinese car market, giving GM a credible entry in the booming SUV market. Price starts at 269.900 yuan and ends at 349.900 yuan. The Buick Envision debuted last month on the 2014 Chengdu Auto Show.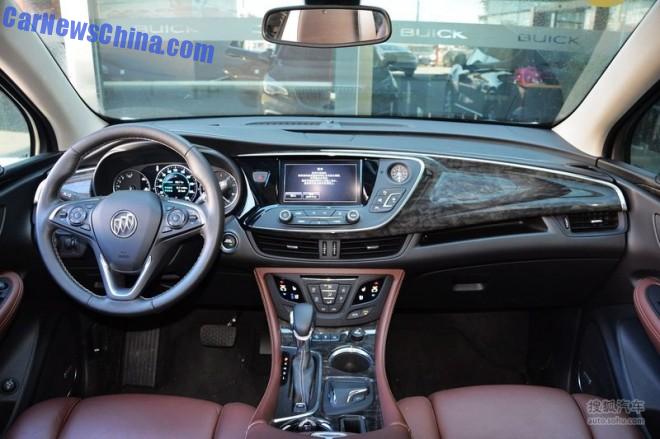 Lots of leather and expensive looking wood panels. Start button. Stylish clock. Large TFT touch screen with the InteklLink infotainment system.
The Envision is manufactured in China by the Shanghai-GM joint venture, it based on GM's Delta global-compact platform. The Buick Envision will be positioned above the China-made Buick Encore SUV and below the Buick Enclave SUV that is currently imported into China.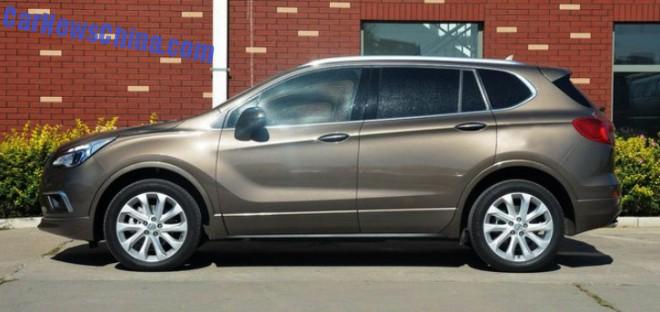 There is only one engine available: a 2.0 turbo with 260hp and 363nm mated to a six-speed automatic. It will soon be joined by a low-output variant of the 2.0 turbo with 200hp and 280nm, and in 2015 a 170hp 1.5 turbo will join the line-up as well. GM is reportedly working on a hybrid variant based around this 1.5 turbo but it is yet unknown when this variants will hit the market.
The low-output variant of the 2.0 turbo will bring price down to about 230.000 yuan and the 1.5 turbo to about 210.000 yuan.
Size: 4667/1839/1663mm, wheelbase is 2750.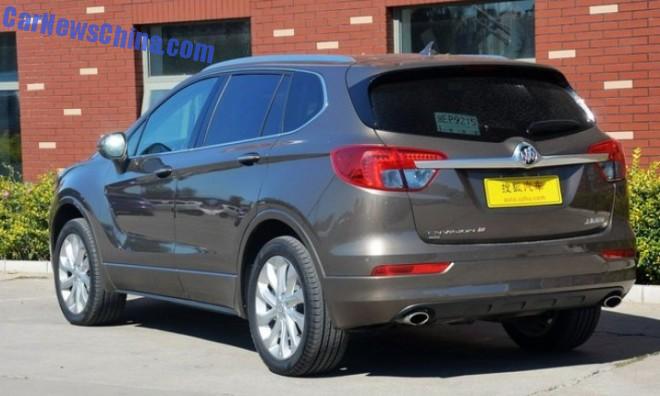 Looking modern but not very exciting. Chrome strip connecting headlights most daring part.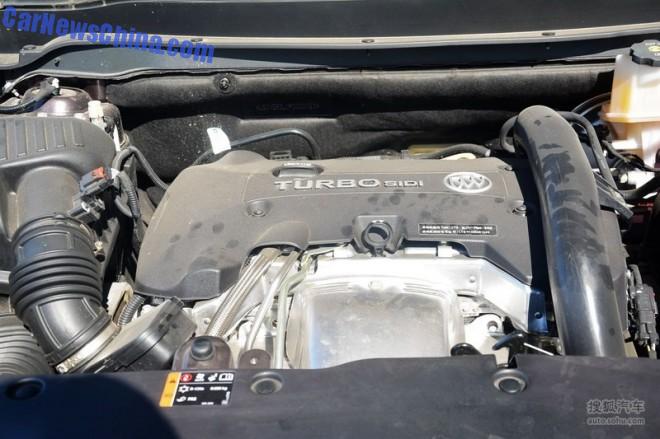 The 2.0 turbo. Always dusty in China.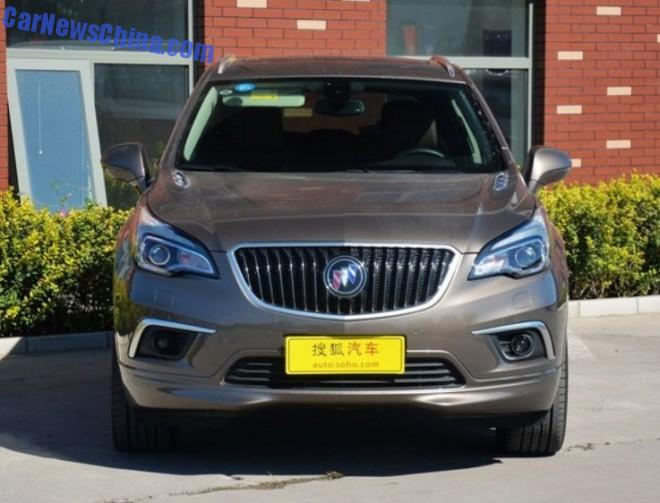 Grille impresses.
Would you like to know more about this car? Detailed specifications? The various variants? What is standard and what not? Tire size? We can help. We have everything. If you want it, just let us know. And also see our Services page.
Click or Die: