I am in the great city of Dalian in Liaoning Province for business. Coincidentally I am staying in the same hotel as where Buick has organized the local press launch for the new Buick Envision SUV. They had a table in the lobby for registration, and next to the table stood a backdrop. The text reads: 'Driving force for Bulck  Like the Sea'. They can't get their own name right. Can't be a good car, then.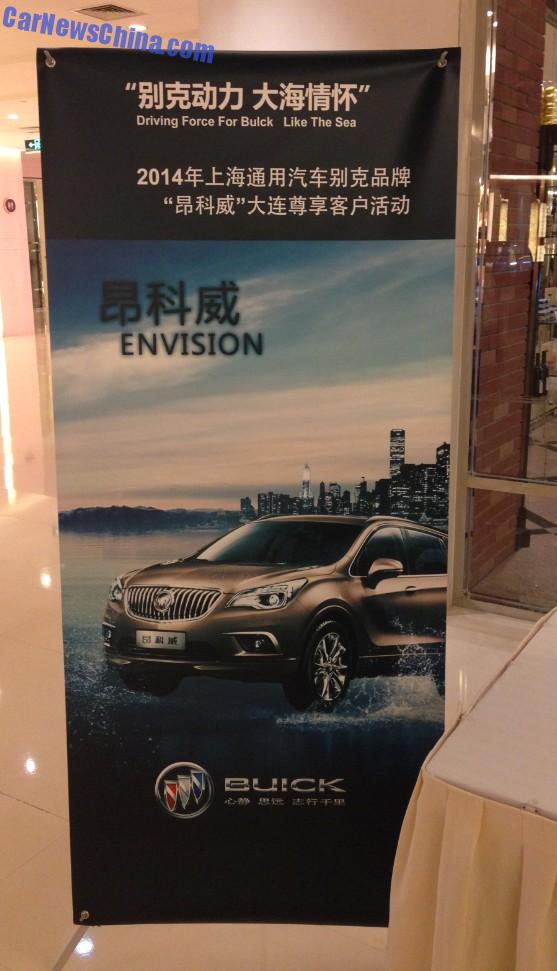 The Envision riding the waves. They got Buick right here. Guess they copy-pasted the logo. The sea and such refers the Dalian being a sea-port city with a lot of boats and relatively clean air.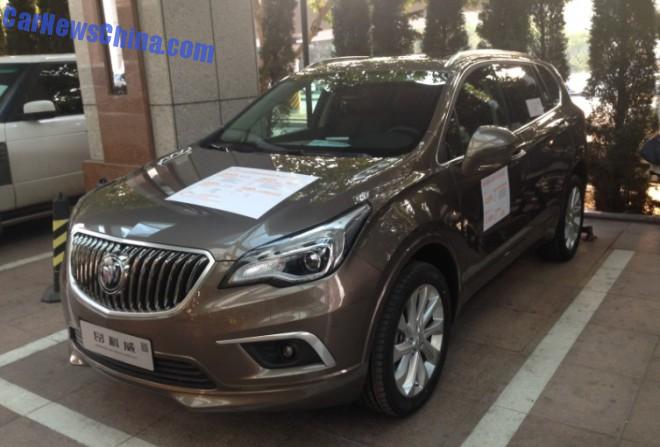 They had one Envision parked in front of the hotel, made extremely ugly with ugly white stickers. The stickers had technical explanations written on, saying that the Envision was 4×4, and powered by a 2.0 turbo, and all such stuff more.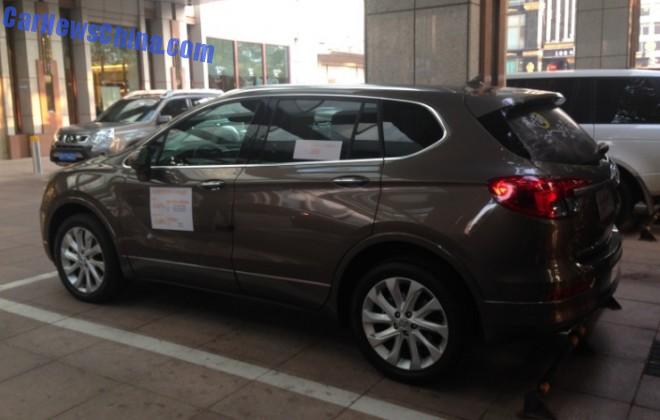 The car is actually quite nice in person. Not very exciting, but I can imagine it might become popular.
The Bulck Envision is a China-only SUV. It is manufactured by the Shanghai-GM joint venture. Price starts at 269.900 yuan and ends at 349.900 yuan. The Bulck Envision debuted last month on the 2014 Chengdu Auto Show.
Lone engine is a 2.0 turbo with 260hp and 363nm mated to a six-speed automatic. It will soon be joined by a low-output variant of the 2.0 turbo with 200hp and 280nm, and in 2015 a 170hp 1.5 turbo will join the line-up as well. GM is reportedly working on a hybrid variant based around this 1.5 turbo but it is yet unknown when this variants will hit the market. The low-output variant of the 2.0 turbo will bring price down to about 230.000 yuan and the 1.5 turbo to about 210.000 yuan. Size: 4667/1839/1663mm, wheelbase is 2750.