General Motors is struggling the become relevant in the new electric vehicle world. The Chevrolet Volt is tiny and looks fuzzy and the Hummer EV is so big 'n heavy it destroys more planet than it saves. But in China things are looking a bit better for GM, thanks to the new Electra EV line by Buick. Earlier, we met the Buick Electra E5 SUV, and today we can take a first look at the new Buick Electra E4, an attractive crossover hatchback.
The Buick Electra E4 is made in China by the SAIC-GM joint venture, an enterprise that seems to go more and more its own way, instead of just building US-designed cars. The E4 was specifically designed for the Chinese car market and will only be sold in China.

It looks modern and classy, one could even call it beautiful. The front design is in line with other recently launched new China-made Buicks. There is lots of chrome in the grille, window frame, and on the doors. It has pop-out door handles and sporty aero-wheels.
The Buick Electra E4 is a compact car, measuring 4818/1912/1580, with a 2954 millimeter wheelbase. A curb weight of 2150 kg makes it a bit heavy for an electric car of this size. The base version is rear-wheel drive with a 180 kw electric motor. The high-end versions will get a twin 180 kw motor four-wheel drive set-up. Top speed is always limited to 180 kilometers per hour. The Electra E4 is equipped with a lithium iron phosphate battery pack.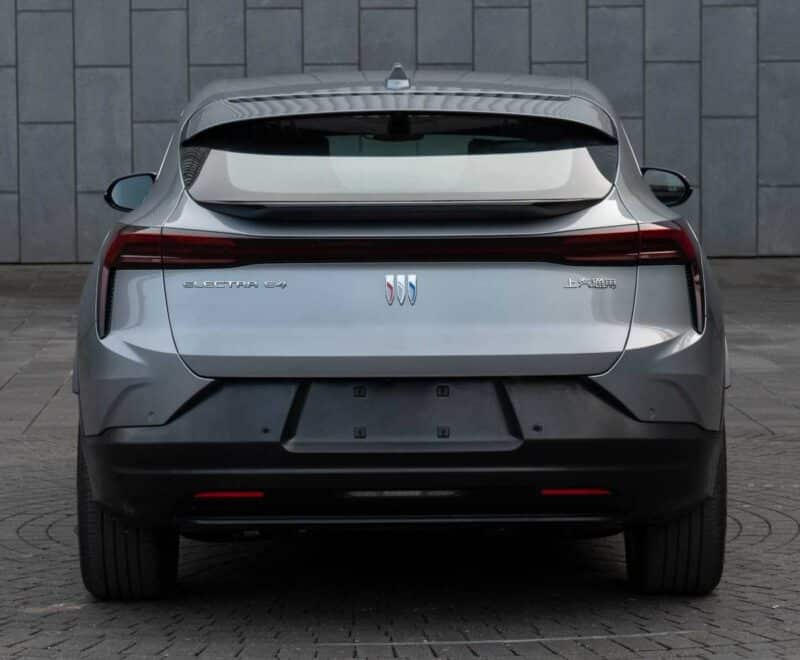 The Electra E4 is based on GM's Ultium electric vehicle platform. The Chinese name of the platform is 奥特能 (Àotènéng). GM is so proud of this platform that they established a separate Chinese-language website for it. The new Buick Electra E4 EV will have its public debut on the Shanghai Auto Show in April and is set to launch on the Chinese car market in the second half of the year.