This is the new Foday Lanfu SUV, it will be launched on the Chinese car market in December. Price will range from about 120.000 to 160.000 yuan.  The Lanfu look mightily impressive with its massive grille with five heavily chromed vertical bars flanked by mean eying headlights. The Lanfu is the largest SUV ever for the Foday brand.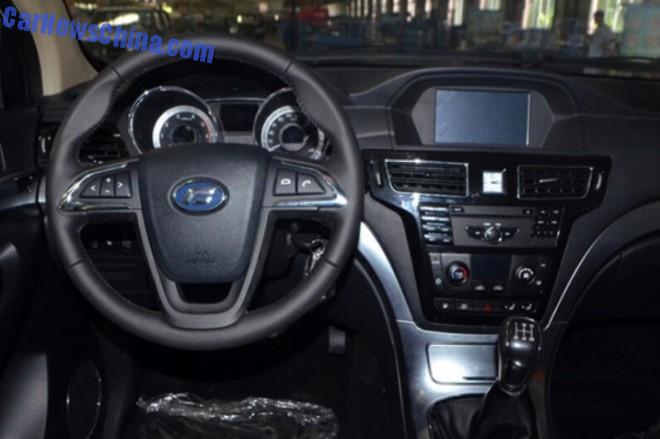 Interior looks much better in decent daylight, but that screen is old-tech no matter what. Strange indeed, large touch screens go for nothing these days, Foday could have sourced a better one. Still bigger than the screen on a Ford Ecosport, though.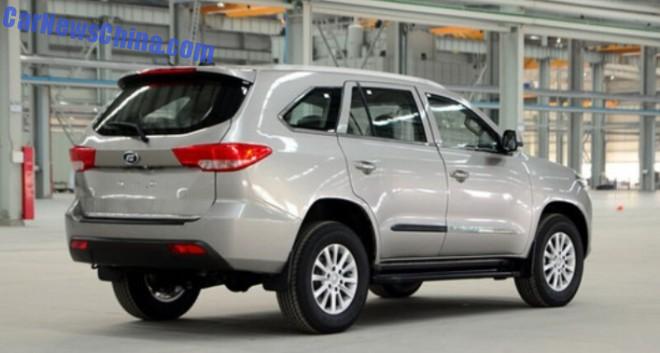 The new SUV is Foday's biggest car so far, it will be positioned above the current Foday Explorer 6.
Engines: power will come from a Mitsubishi-derived 2.4 liter petrol engine with 136hp and 200nm, or from a 1.9 liter turbodiesel with 136hp and 300nm, both mated to a five-speed manual. Earlier on we heard about a 109hp 2.5 liter turbodiesel, but that engine is off the table. Rear-wheel drive will be standard and four-wheel drive optional.
Cheap 'n big SUV's like this are still very popular in China, especially in second and third tier cities where chrome, size, and price matters most.
Click or Die: