The Zotye Yun 100 EV has been launched in China. The Yun 100 EV is an electric vehicle based on the Zotye Z100 petrol powered mini car. Yun (云) means cloud, and that is to express green. The official English name is 'Cloud 100'. Price is 158.900 yuan without subsidies and 48.900 yuan with all central and local green-car subsidies included. The enormous difference shows once more how serious China is about promoting electric cars.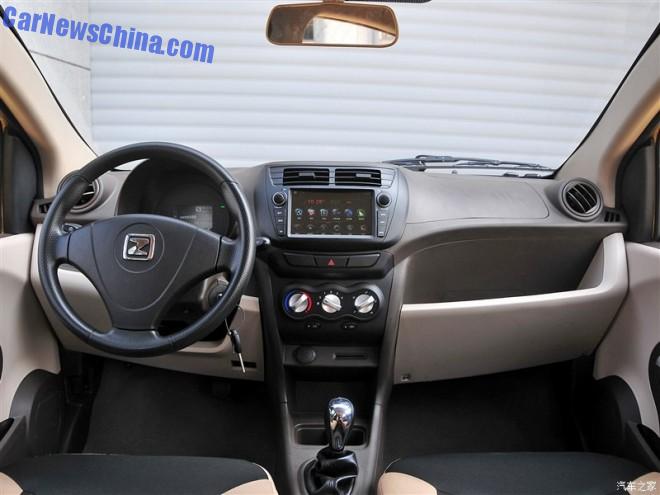 The dash doesn't look as funky as the exterior. Lots of cheap plastics, but the TFT touch screen is huge.
Power comes from an electric motor with 24hp and 120nm, fed by electricity provided by a 17.76kWh lithium battery. Top speed is 85 kilometers per hour and range is 150 kilometer.  A full charge on 220V takes 6 to 8 hours, or 1 hour for 80% battery on a 380V fast charger. Zotye is working on a new variant of the Yun 100 that will have a range of 300 kilometer, but when it comes to the market is yet unknown.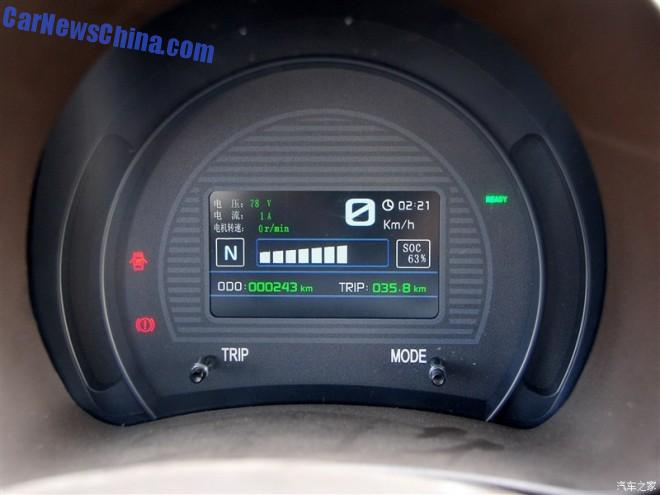 The only 'dial' in the instrument binnacle. It will do the job but it looks very electric-motorcycle.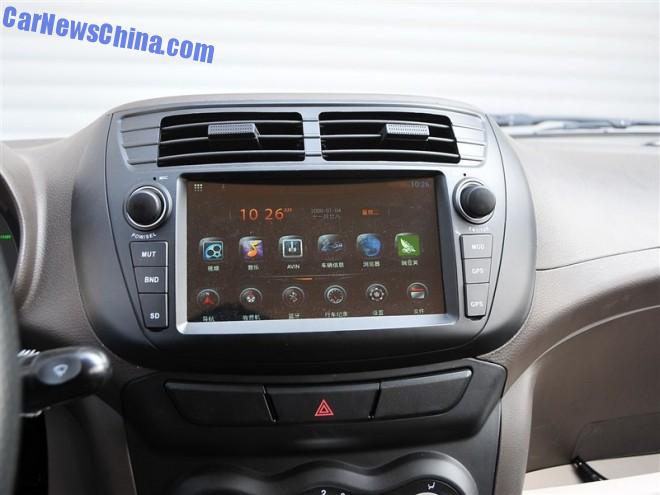 The touch screen houses the infotainment system, including GPS, TV, music, and 24/7 internet.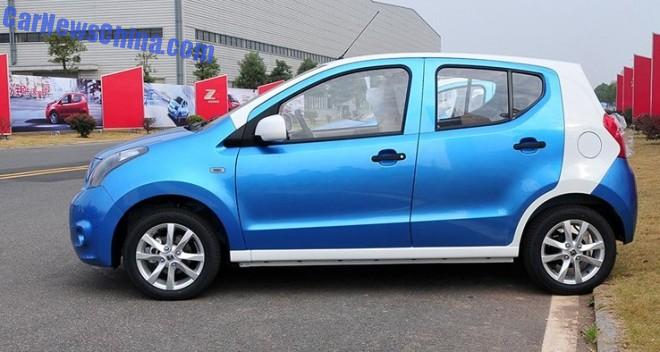 Blue = green. Size: 3559/1620/1476mm, and wheelbase is 2360.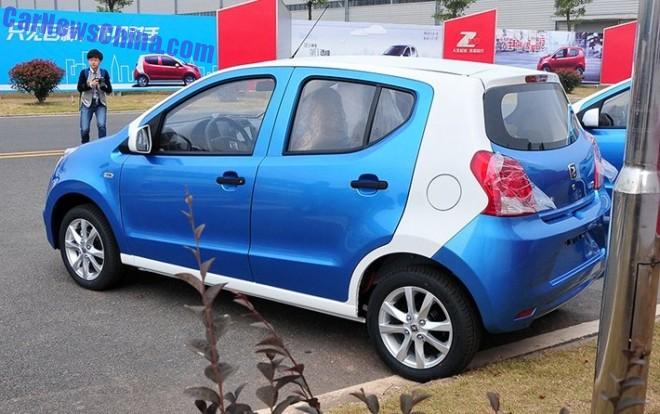 A neat looking car and the subsidized price seems about right. However, the crappy interior and limited range will make this Yun 100 is hard sell.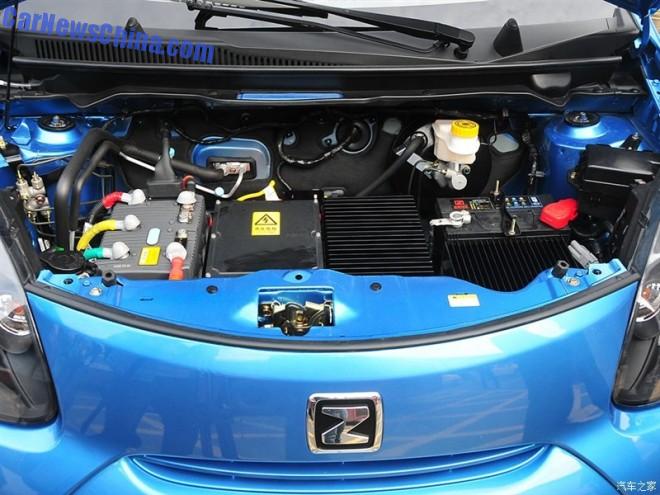 The engine compartment.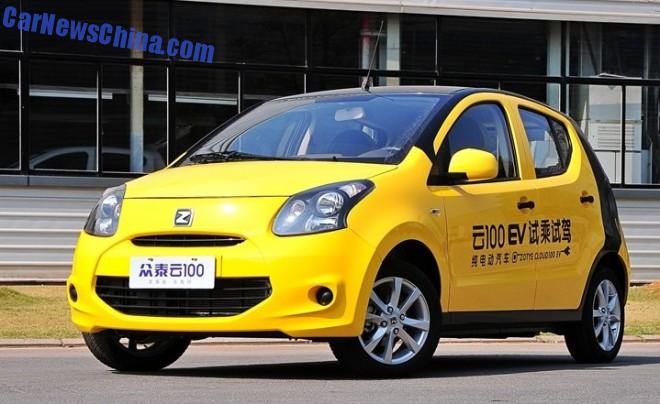 One in yellow. Still green?
Click or Die: