The new MG GT has been launched in China. Price starts at 95.900 yuan and ends at 149.900 yuan. The MG GT is the trendiest MG so far, showing a sleek sporty fastback shape but actually being a sedan based on the same platform as the MG5 hatchback and the Roewe 350.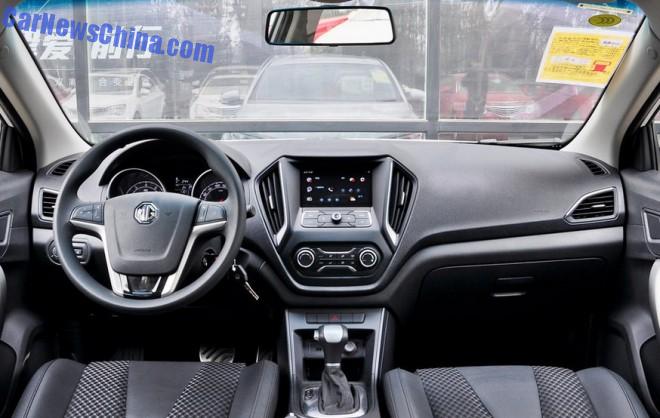 Interior looks solid but not as exciting as the exterior. It is all a bit too gray. but dials are sporty and seats kinda hip. Screen is large enough but sits deep inside the center console.
MG is actively advertising with the MG GT of old, including the MGB GT V8 which was manufactured from 1973 until 1976, underpowered  by a 3.5 liter V8 with… 137hp! Torque however was all right with 262nm. Note London street with Big Ben.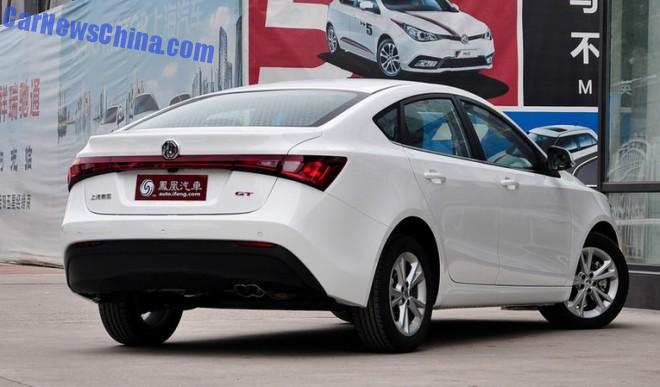 Engines now. No V8 but a 1.5 turbo and a 1.4 turbo. The latter is GM-sourced and delivers 156hp and 235nm, mated to a new seven-speed DCT. The 1.5 turbo is a well-known and slightly old MG power plant with 129hp and 210nm, it is be mated to a six-speed manual or a six-speed automatic. The 1.5 turbo is positioned below the 1.4 turbo. Size: 612mm/1804mm/1488mm, wheelbase is 2650.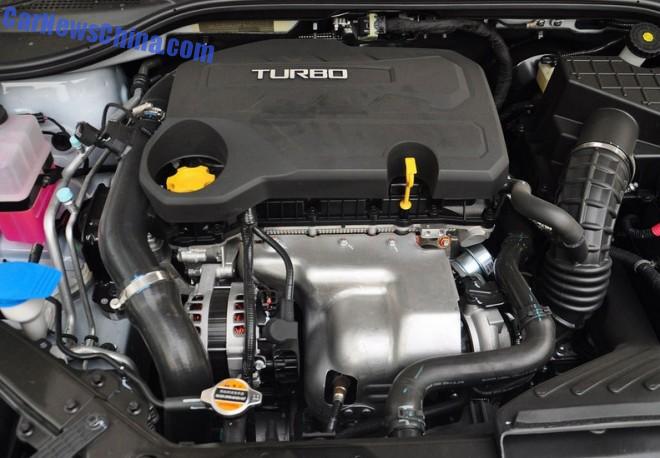 The 1.5 turbo.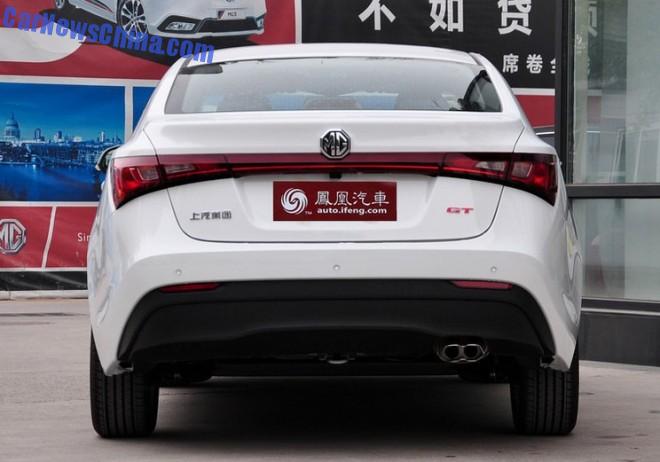 Rear lights really cool but exhaust pipes are way too small.
Do you want to know more about this car? Detailed specifications? The various variants? What is standard and what not? Tire size? We can help. We have everything. If you want it, just let us know. And also see our Services page.