Brilliance Automotive has released the first official images of the upcoming Huasong 7 MPV. 'Huasong' is a new sub-brand aimed at building hip MPV's for young car buyers. The Huasong vehicles will all be based on existing minivan platforms from Jinbei, which is another sub-brand under the Brilliance Automotive umbrella.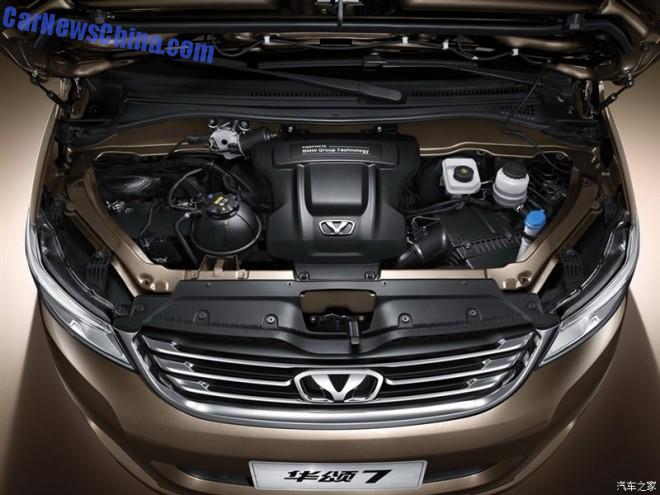 The 'N20B20C' 2.0 liter four-cylinder petrol engine is sourced from BMW, partner in the Brilliance-BMW joint venture. The engine is mated to a six-speed automatic and will be available with either 204hp or 242hp. The engine cover proudly reads "Supported by BMW Group Technology", and this must be the first BMW-powered MPV ever. But it is only for China. The Huasong 7 be launched on the Chinese car market later this month.
Size: 5005/1909/1935, wheelbase is 2990 and weight is 2030kg.
Click or Die: