Brilliance Automotive has unveiled the new Huasong 7 MPV in China. 'Huasong' is a new sub-brand aimed at building hip MPV's for young car buyers. The Huasong vehicles will be based on existing minivan platforms from Jinbei, which is another sub-brand under the Brilliance Automotive umbrella.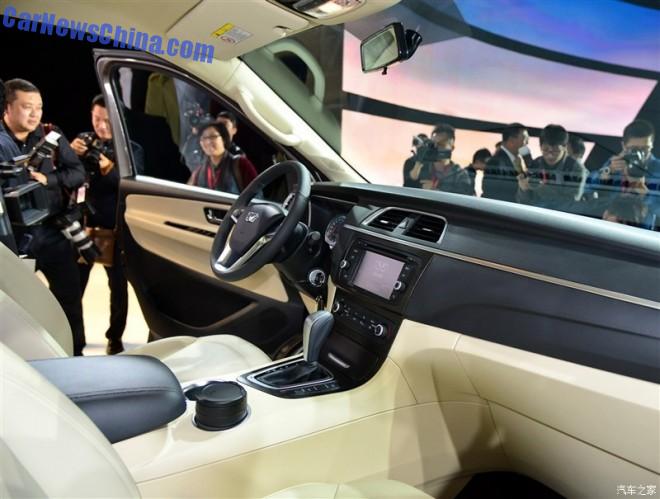 A very clean but very gray dashboard. Alu detailing for some excitement. Beige leather seats don't go particularly well with gray leather armrest.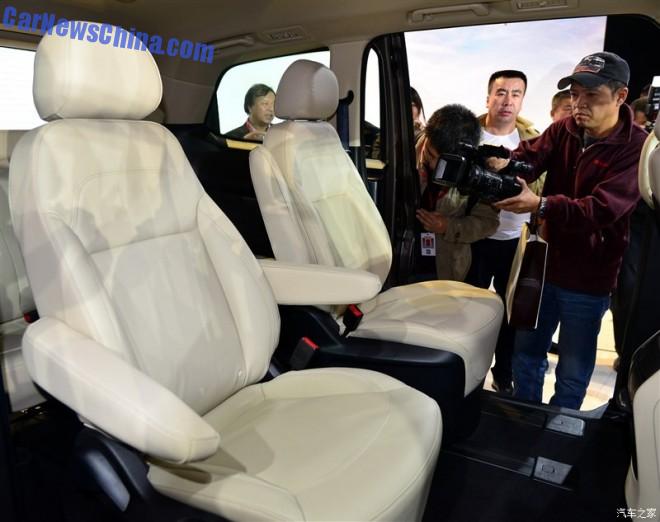 The Huasong 7 is a seven-seat MPV with a 2+2+3 configuration.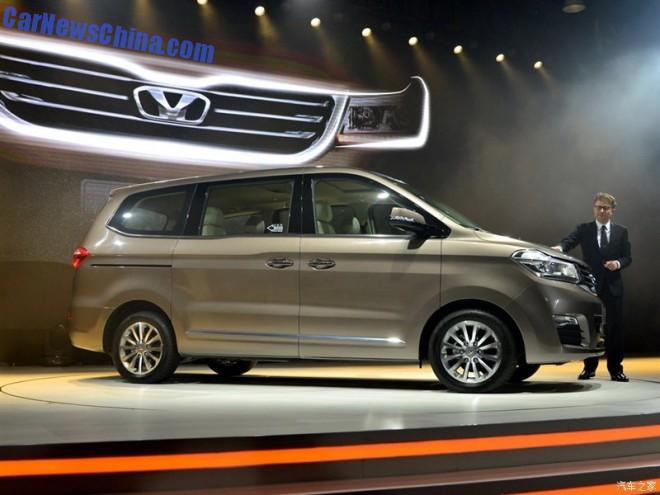 Exterior design certainly attractive.
Power comes from a 'N20B20C' 2.0 liter four-cylinder petrol engine sourced from BMW, partner in the Brilliance-BMW joint venture, making the Huasong 7 the first BMW-powered MPV ever. The engine is mated to a six-speed automatic and will be available with either 204hp or 242hp.
Size: 5005/1909/1935, wheelbase is 2990 and weight is 2030kg.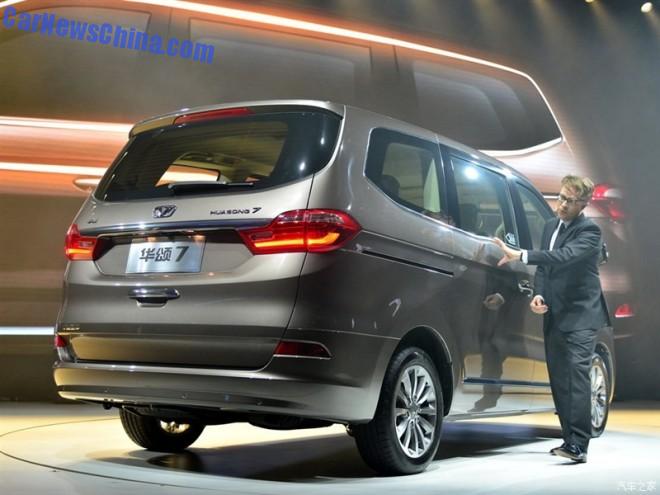 Rear lights very stylish. Large rear window.
The Huasong 7 will have its public debut on the Guangzhou Auto Show later this month and will be launched on the China car market just before the end of the year.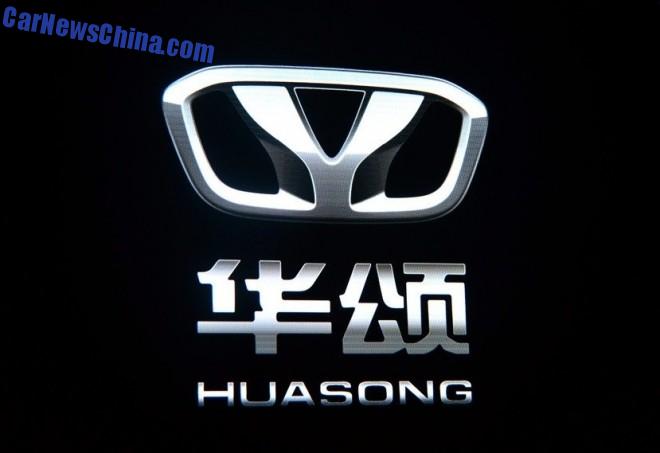 The Huasong logo.
Click or Die: