Last week we showed you the first photos of the production version of the infamous Landwind X7 SUV, a Chinese clone of the Range Rover Evoque. Today we have the first photos of the interior, cloned off the Evoque as well, although in a slightly less dramatic fashion. Let's compare: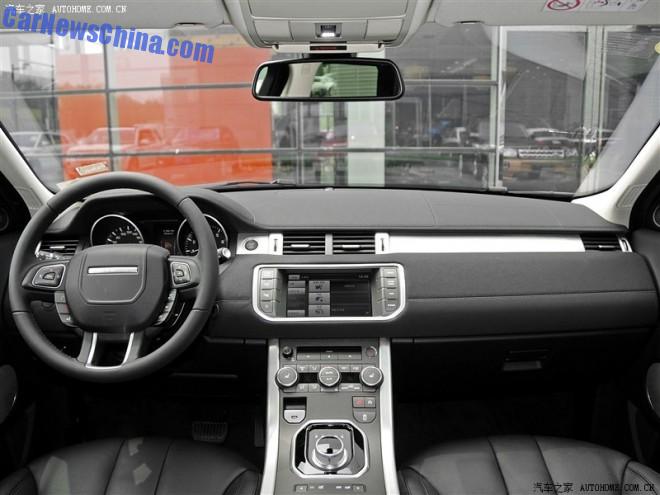 Basic shape top end: check. Top end over center section: check. Air vents above center console: check. Start button: check. Differences are few but a few are important: the LCD screen in the X7 is bigger than the one in the Evoque. The leather seats in the X7 look are more in 'Range Rover style' than the leather seats in the Evoque. The X7 has gear lever whereas the Evoque has a trendy knob.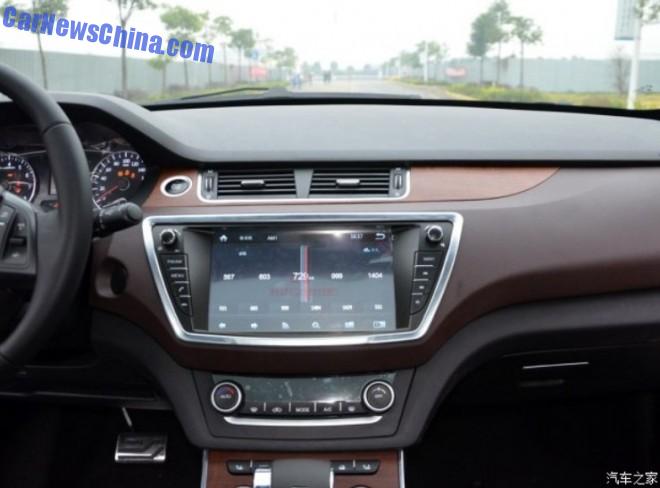 Infotainment system with bluetooth, telephone, sat-nav, radio, music, SMS-messaging, and TV.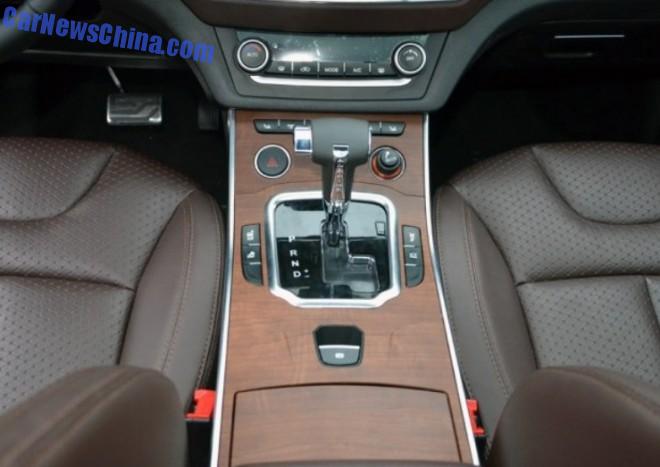 Electronic parking brake.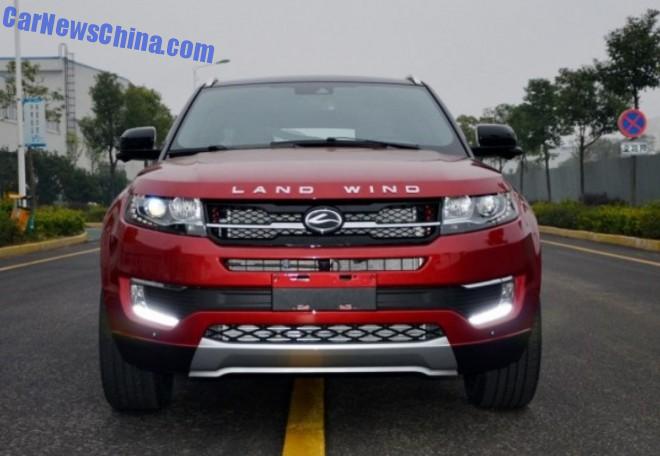 The Landwind X7, formerly known as the Landwind E32, will debut on the Guangzhou Auto Show later this month and will be launched on the Chinese car market in March 2015. Price will start around 120.000 yuan or $19.600.
Price for the Range Rover Evoque starts at 528.000 yuan and ends at 668.000 yuan ($86.300 – 109.200). Land Rover however is working hard to start local production in a joint venture with Chery Automobile, which will bring price down to about 425.000 yuan. Fuzzily, the China-made Range Rover Evoque will debut on the very same Guangzhou Auto Show, so the two can connect.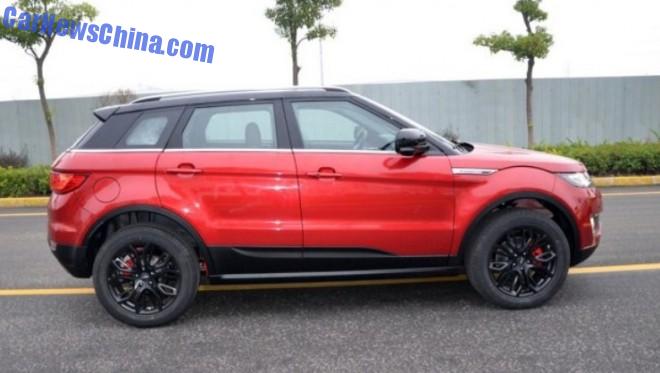 The X7 will be powered by a 2.0 liter turbocharged four-cylinder petrol engine with 190hp and 250nm, mated to a six-speed manual or an eight-speed automatic. The X7 is based on a shortened variant of the platform that also underpins the Landwind X8.
Landwind is a Chinese car maker jointly owned by Jiangling Motors and Changan Auto, coincidentally (0r not?) both joint venture partners of Ford, with Jiangling-Ford and Changan-Ford respectively. Ford owned Land Rover-Range Rover until 2008 when they sold it on to the TATA conglomerate of India.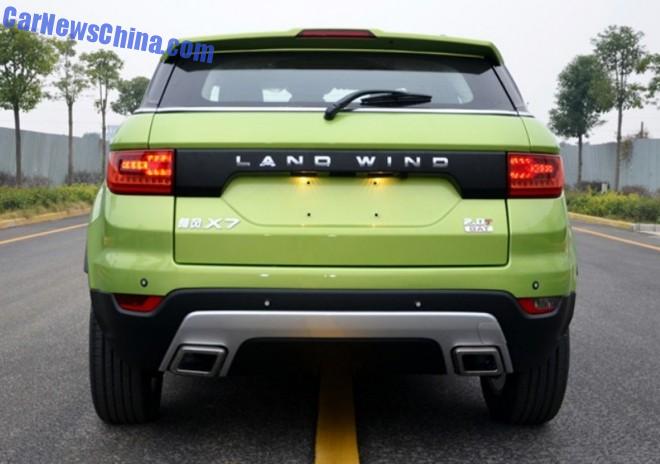 Not a Range Rover from England, this is a Landwind from China.
Click or Die: