The Geely Emgrand GC9 was nowhere to be seen on the 2014 Guangzhou Auto Show but Geely Automobile did unveil the Geely C7 New Vision, successor of the Geely Gleagly GC7, which was the successor of the Geely Vision. The Geely GC7 New Vision has Emgrand logo's but not the Emgrand name, not on the car and not in marketing.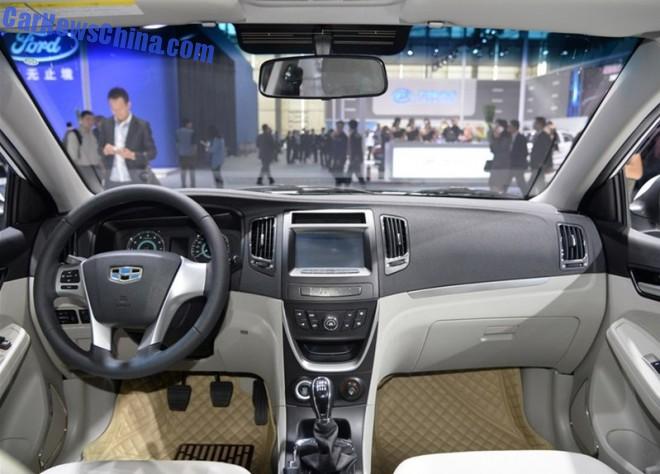 Emgrand badge on the wheel. Earlier on we heard the Emgrand brand would continue in China, but not abroad. It now seems that Geely is somehow moving the Emgrand sub-brand into the Geely brand, while retaining the logo and model names. Dash is a slight improvement over Emgrand EC9 with better materials and a lighter color scheme. Floor mats are a particular plus, they look very comfy in beige. Yeah beige!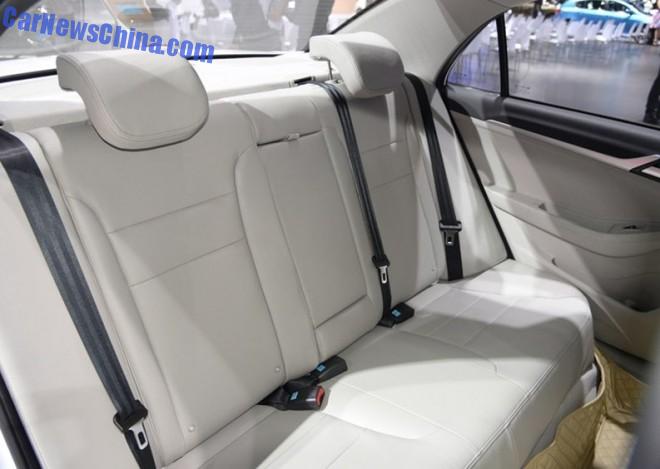 Check how the floor mat connects with the bench. The mats are apparently extra thick examples, protecting the real mats underneath against the dirty feet of the masses on auto shows. Too bad, they look kinda cool.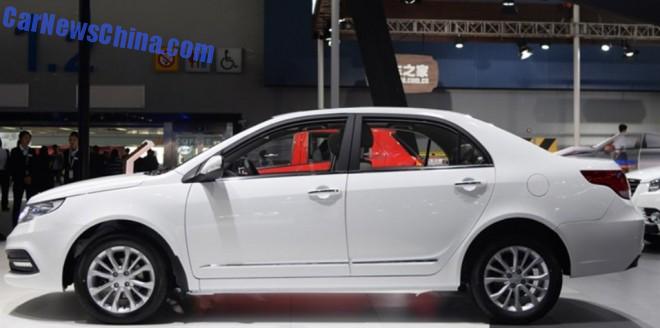 The Geely EC9 New Vision was launched on the Chinese car market on the show. Price starts at 48.900 yuan and ends at 66.900 yuan. The vehicle is available with two four-cylinder petrol engines: a 1.3 turbo with 133hp and 185nm mated to a 6-speed manual, and a 1.5 with 109hp and 140nm mated to a 5-speed manual.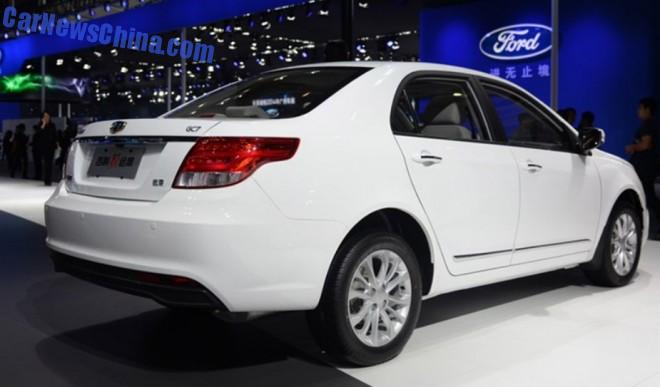 Emgrand logo but no Emgrand. GC7 badge.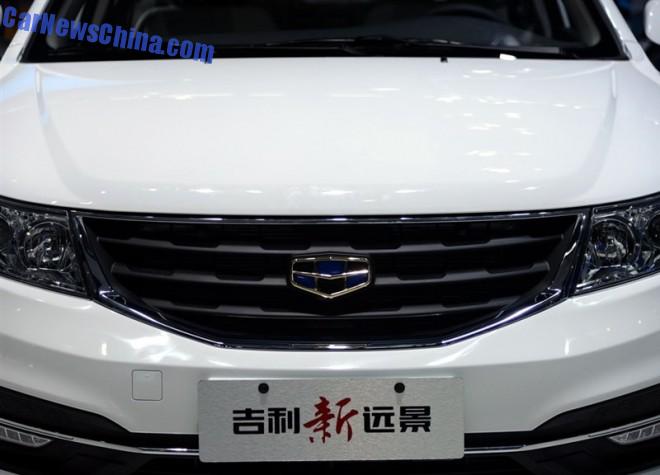 Characters: Geely New Vision.