New photos of the new Geely Emgrand GC9 of the semi-spy shot kind. The images appear to have leaked from a product-presentation, with the front license plate blurred for unknown reasons. The Geely Emgrand GC9 will officially debut on the Guangzhou Auto Show later this month and launch on the China car market in early 2015.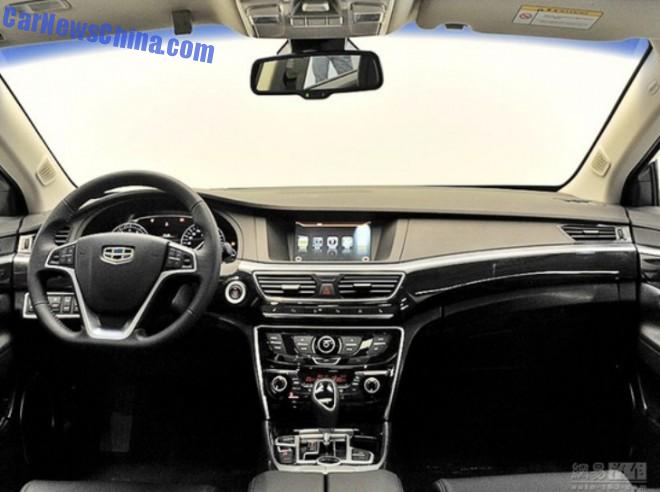 The interior looks very luxurious with a very busy center console and a surprisingly small screen.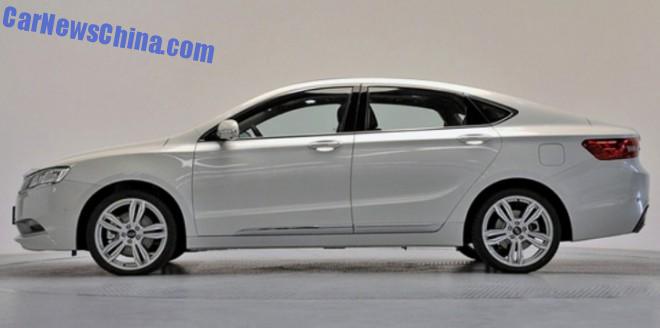 Probably the best looking Chinese car so far, designed by none other than Peter Horbury, who moved from Volvo to Geely in late 2011. The Emgrand GC9, formerly known as the Emgrand EC9, is the production version of the Emgrand KC concept that debuted on the 2013 Shanghai Auto Show.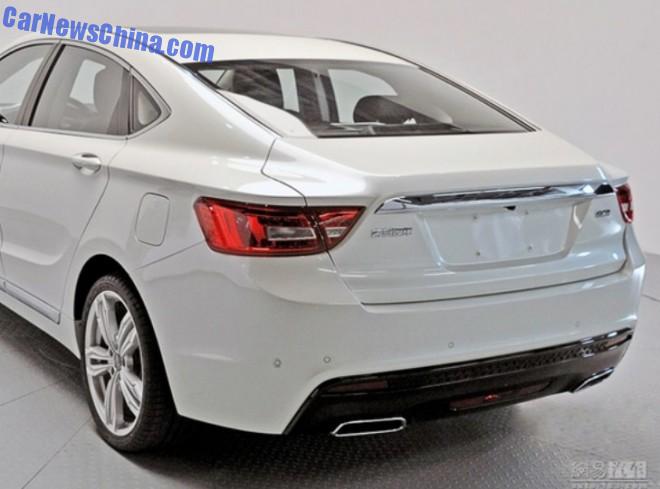 There will be three petrol engines available: a 2.4 liter four-cylinder with 160hp and 210nm, a 1.8 turbo four-cylinder with 180hp and 285nm, and a 3.5 liter V6 with 270hp and 345nm. All will be mated to a 6-speed automatic gearbox. Size: 4956/1860/1516mm,wheelbase is 2850mm.
The Emgrand GC9 is the largest car ever developed by Geely, moving the brand into a new territory, competing directly with foreign-branded sedans manufactured by the various joint-ventures. The Emgrand sub-brand will continue but only in China. In the rest of the world all Geely cars will be sold as 'Geely' without anything sub.
Click or Die: