The new Changan Yuexiang V7 sedan has been launched on the China car market in November, giving Changan a credible competitor in the hyper competitive compact sedan market. Price starts at 60.900 yuan and ends at 86.900 yuan. The Yuexiang V7 debuted in August on the 2014 Chengdu Auto Show.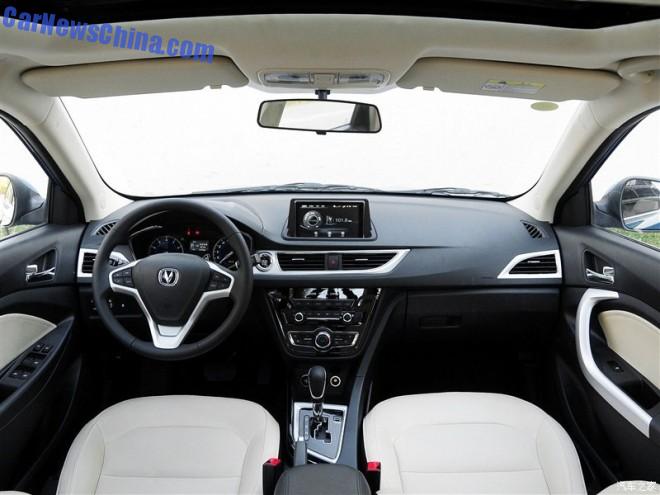 Good looking dash and fine materials throughout. Right door with a chrome strip, left door without a chrome strip. Interesting touch. Screen is interesting too. It looks like a hipster popup screen, but it is…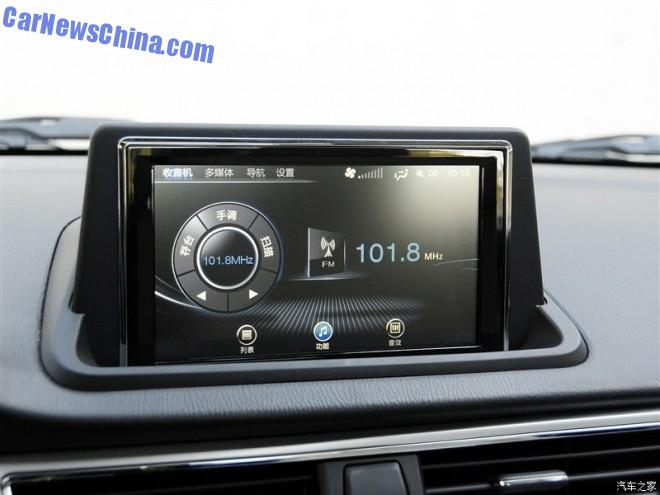 … in fact fixed. The infotainment system includes bluetooth connectivity, sat-nav, SMS messaging, and a radio.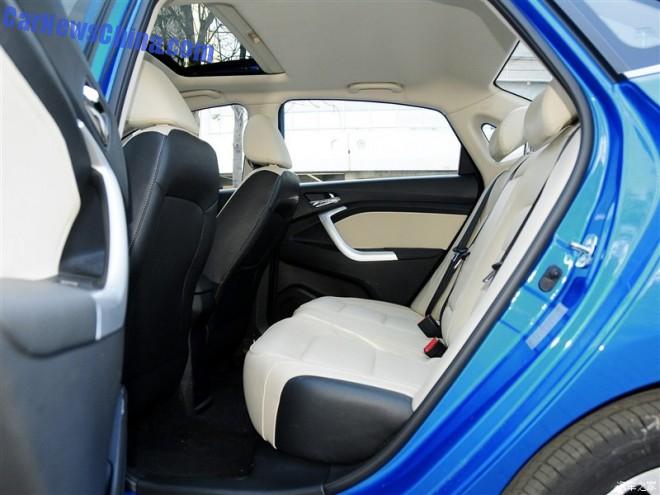 Enough space for three and even the heads have enough room. Chrome strips on both doors here. Color scheme a bit challenging, beige mixing with black all over the place.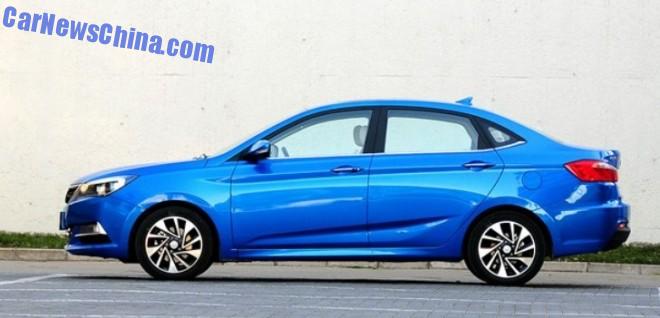 An absolute great looking car, absolutely the best Changan so far. May there be more of this!
The Changan Yuexiang X7 is available with only one engine; a 1.6 with 124hp mated to a 5-speed manual or a 5-speed automatic. Later on a more powerful 170hp 1.5 turbo will be added to the line-up.
Size: 4530/1745/1498mm, wheelbase is 2610.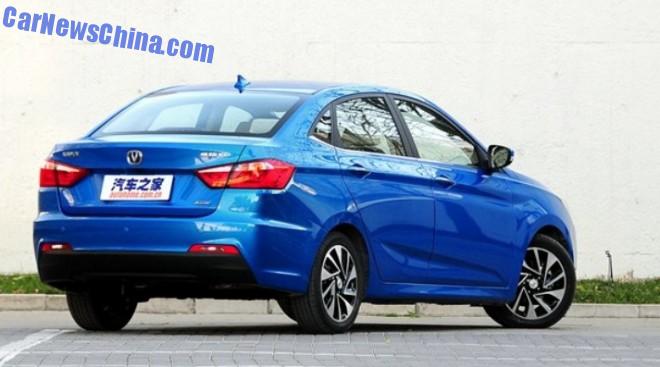 Sleek taillights, subtle chrome strip below the windows, only the lower part of the bumper is a bit too black on the eye. Exhaust pipe neatly hidden from sight.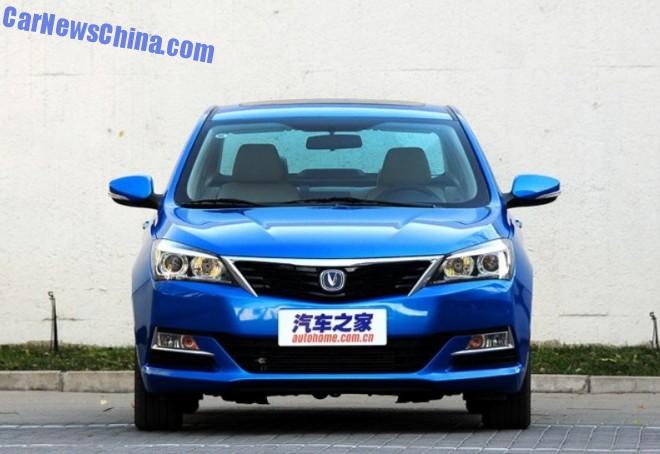 Changan logo kind of small for 2014. Chrome bar with sharp ends in the bumper.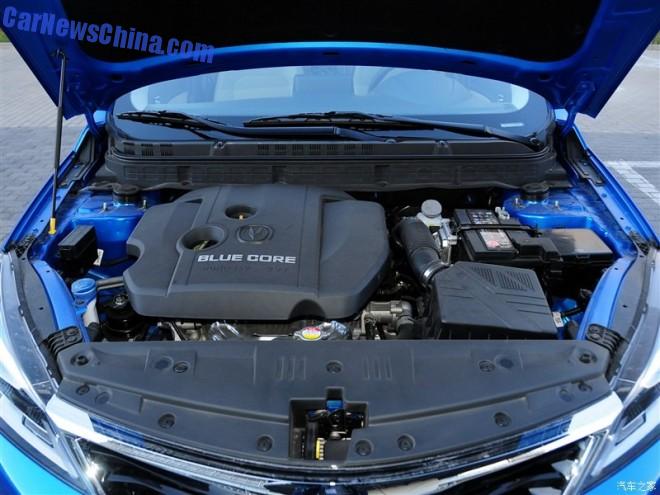 The 1.6.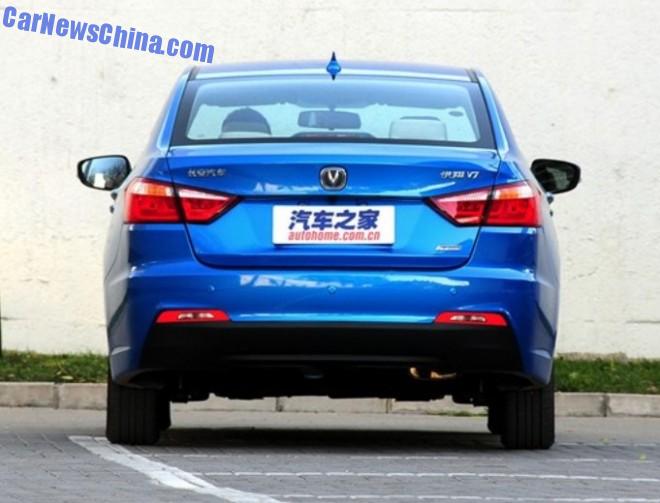 The new Changan Yuexiang V7.
Do you want to know more about this car? Detailed specifications? The various variants? What is standard and what not? Tire size? We can help. We have everything. If you want it, just let us know. And also see our Services page.