This is the new Haima Aishang EV in China, an electric car based on the petrol powered Haima Aishang hatchback. The Aishang EV will debut on the Shanghai Auto Show in April and launch on the Chinese car market around the same time.
The petrol powered Haima Aishang. Price starts at 35.800 yuan and ends at 45.800 yuan. Lone engine is a 75hp 1.0 four-cylinder mated to a five-speed manual.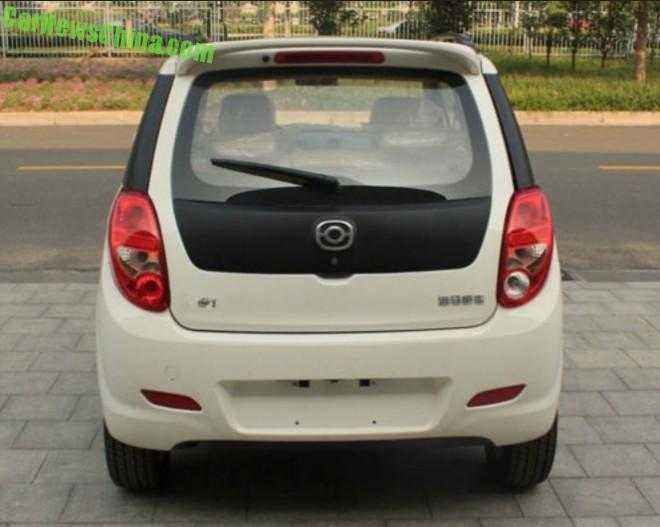 The Haima Aishang EV will be powered by a 28hp electric motor, but all other specs are yet unknown. The same goes for price but an electric car of this size shouldn't cost much more than 60.000 yuan after subsidies.
The green car subsidies of central and local government are now good for half the price of a electric vehicle, and in some cases even more. This makes it very interesting for Chinese car makers to go electric, especially with small and compact vehicles. Much more EV's are on the way…