Ford China has announced pricing of the new Ford Escort. Price will start at 99.800 yuan and and at 124.800 yuan ($ 16.123 – 20.162). The Ford Escort is a China-only compact sedan. It will be launched on the Chinese auto market on January 20. The final production version of the Ford Escort for China was unveiled at the 2014 Guangzhou Auto Show.
Loads of buttons here, and check that center console in close-up: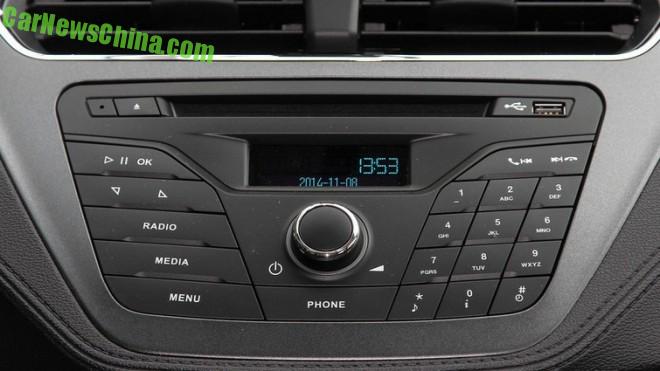 Do they know it is almost Christmas 2014? Ford apparently doesn't really like to equip their automobiles with decent LCD screens. Their screens are the smallest in the business, with the 1980's Nokia-style stuff in the Ecosport and Kuga being the worst examples. The Escort goes completely without any screen, making the dash look incredible outdated, especially in China where local Chinese automakers equip even their cheapest 50.000 yuan offerings with the largest screens they can fit. Sorry Ford, this just won't do.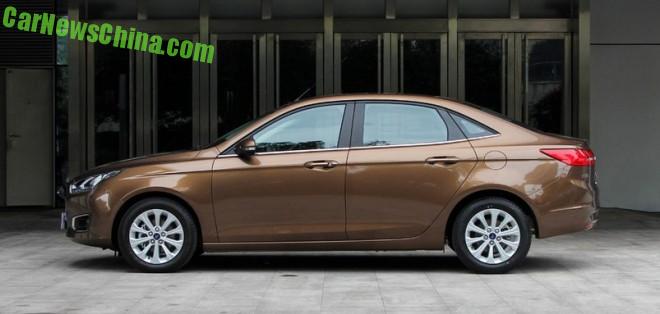 And the platform ain't exactly new either.
The new Ford Escort is based on, and will eventually replace, the current China-made Ford Focus Classic, which is a dressed up second generation Ford Focus (2004-20011) standing on the Ford C1 platform. The Focus Classic is manufactured alongside the current third generation Ford Focus.  In China, the platform underpinning the Escort is called C1 MCA.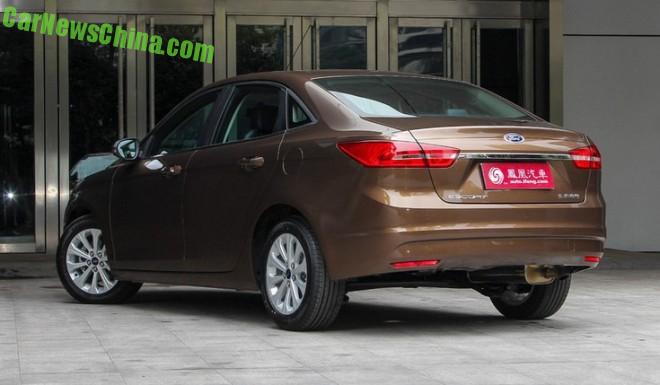 Add to that a look so boring it could kill an encyclopedia, an exposed muffler, and a slow running 1.5 liter four-cylinder petrol engine with 113hp and 142nm, and you got a package that seems a very hard sell in China today. Ford really needs to try harder.