A Porsche 918 Spyder supercar crashed on the streets of Shanghai in China. The accident happened in the early hours of Thursday18-12 on a narrow road near the super hip Xintiandi bar & restaurant area. The speedy Porsche slammed into a tree on the right side of the road. Reports from the scene say the vehicle was driven by a 'female friend' of the owner, and that she mixed up the throttle and the brake, causing the Porsche to crash.
The girl and the owner, who sat in the passenger seat, were both unharmed. There were no pedestrians on the pavement thanks to the early hour, so it is only the Porsche that feels the pain.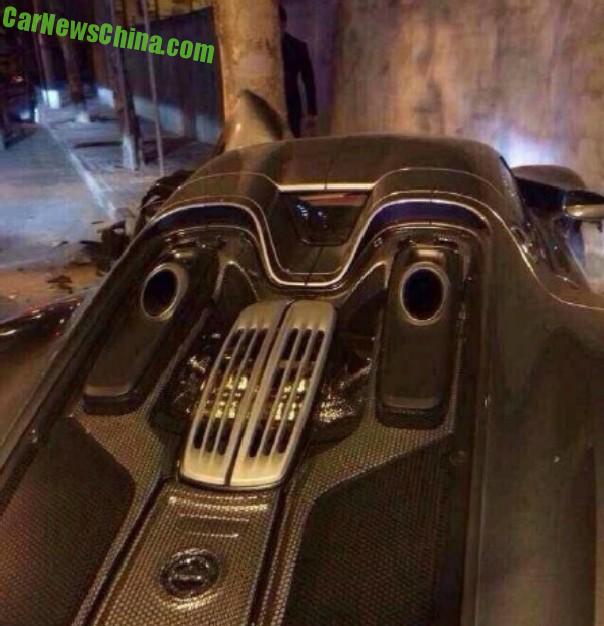 The owner's wallet won't feel to fine either. A new 918 goes for 13.388 million yuan or 2.2 million USD, and repairs are famously expensive. The 918 is powered by a hybrid drive train, good for 887hp and 1275nm, but this particular example won't use any of those horses anytime soon.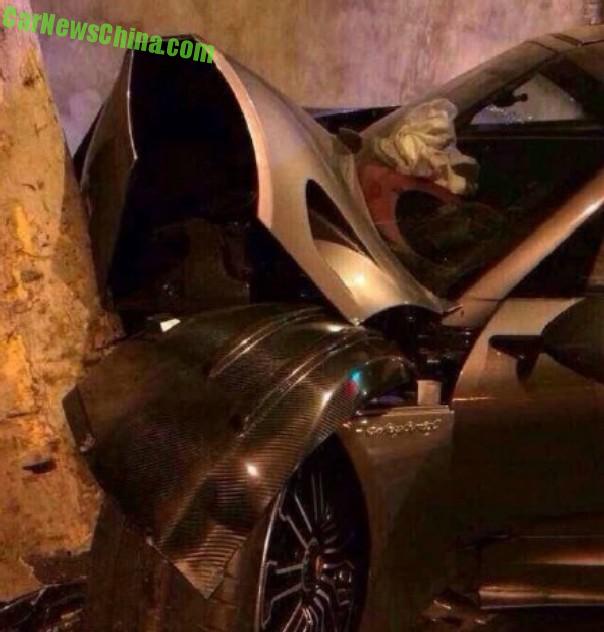 It appears the airbags didn't deploy, indicating the speed of the vehicle was rather low on impact.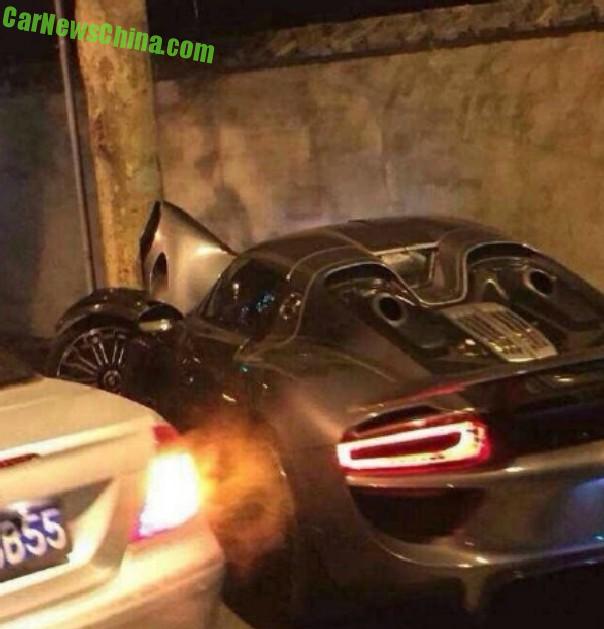 Not much other damage, so absolutely repairable.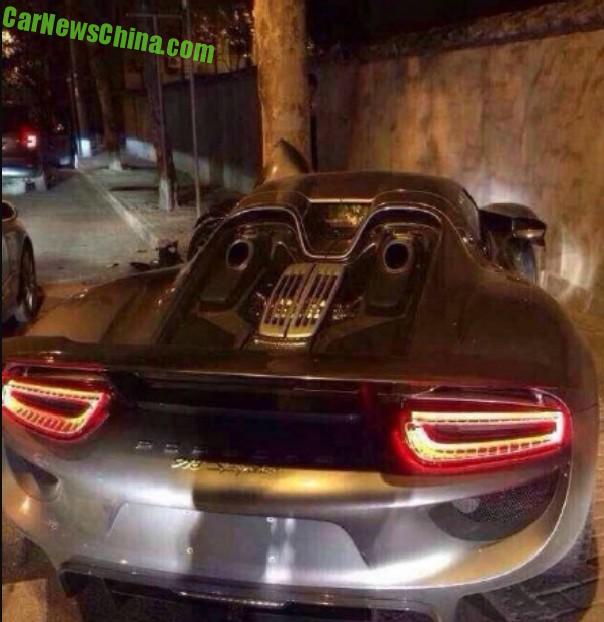 The police likely want to chat a bit with the owner about those missing license plates…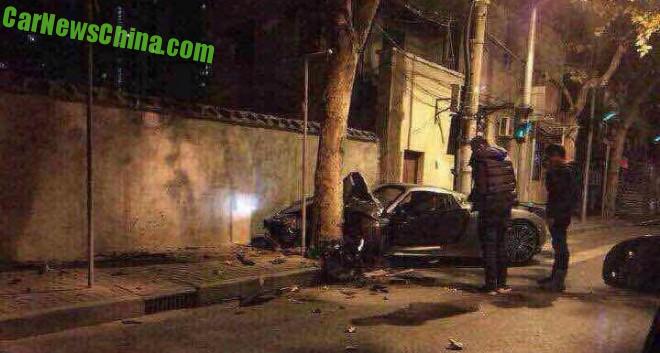 A photo taken right after the crash. That is a lot of carbon fiber on the road!
The same vehicle spotted earlier that evening.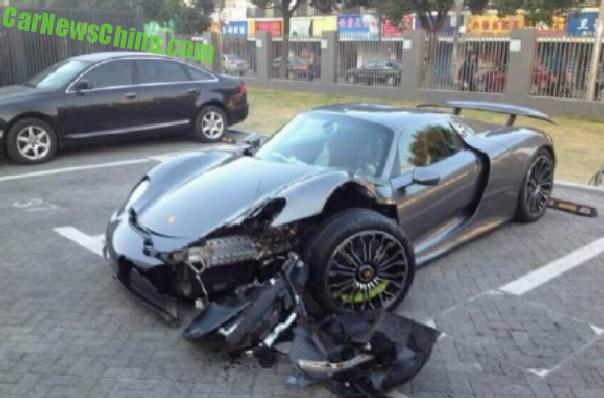 The same vehicle spotted around 10:00 this morning on a parking lot near the scene of the crash.