The brand new Suzuki Alivio sedan has been launched on the Chinese car market, giving Suzuki a credible competitor in the hyper competitive sub-compact sedan market. Price starts at 84.900 yuan and ends at 121.900 yuan ($14.600 – 19.640). The production version of the Alivio debuted in November on the 2014 Guangzhou Auto Show.
Steering wheel doesn't look very 2014 and huge gear lever looks very tractor. Medium-sized screen. Beige for some lightness.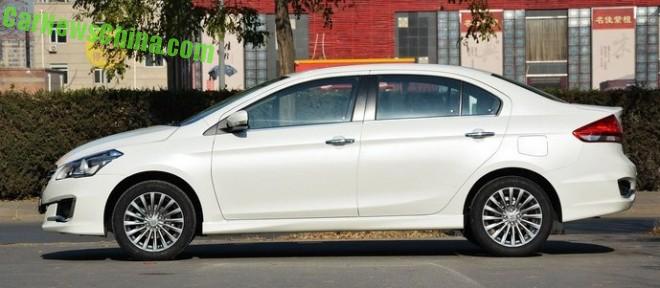 Exterior much better than the interior. Sleek-rounded lines with a touch of sporty.
The Suzuki Alivio is manufactured in China by the Changan-Suzuki joint venture. The Alivio stands on the same platform as the Suzuki S-Cross that was launched on the Chinese auto market in September last year. Lone engine is an underpowered four-cylinder 1.6 liter petrol with 120hp. An even less powerful 100hp 1.4 will be launched later this year, which will bring price down to about 75.000 yuan.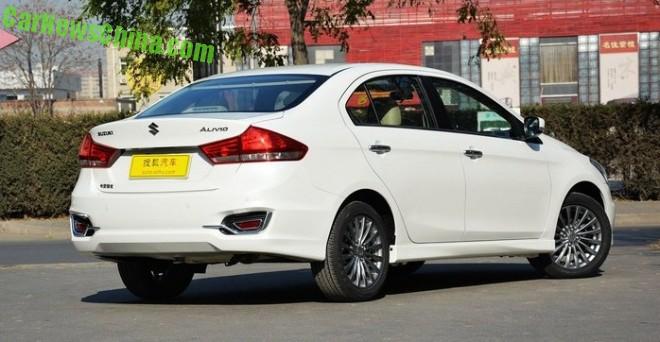 Suzuki designers went completely wild with the fog lights, adding a fancy-dancy chrome strip that runs from the side of said lights to the bottom and then up again before ending on the body work. Wow. That must have been the craziest thing they have done @ Suzuki for years. May there be more!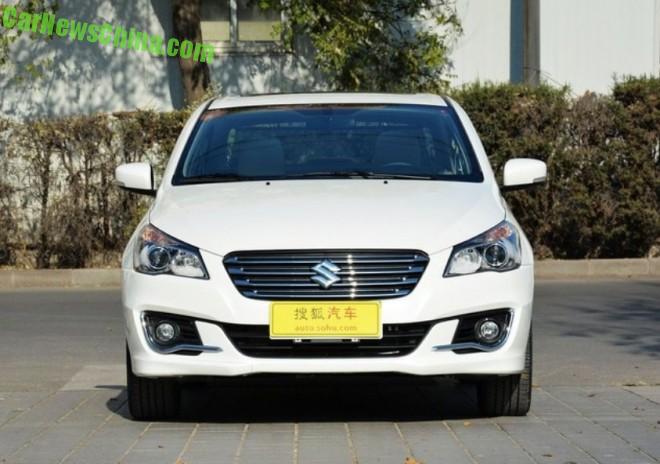 A similar thingy at the front fog lights, but not as cool.