This is the new SouEast DX7 Bolang SUV for China, scheduled for launch on the Chinese car market in July. The SouEast DX7 Bolang, formerly known as the SouEast DX7, is the first SUV under the SouEast brand. But more is coming. A larger DX9 will launch in 2016 and a smaller DX5 will complete the line-up in 2017.  Price for the DX7 Bolang  will start around 100.000 yuan and end around 150.000 yuan.
A well-designed vehicle, especially impressive between the C- and B-pillars. Some Hyundai influences maybe, but certainly not too much. The DX7 Bolang will be available with two four-cylinder petrol engines, both sourced from Mitsubishi: a 1.5 turbo with 154hp and 210nm, and a 2.0 turbo with 190hp and 250nm, both mated to a six-speed manual or a six-speed automatic. The 2.0 turbo is exactly the same engines as the one found under the bonnet of the controversial Landwind X7 SUV. Size: 4537/1900/1700, wheelbase is 2700.
The production version of the DX7 Bolang debuted on the Guangzhou Auto Show in November last year, based on the SouEast R7 Concept that debuted in April on the Beijing Auto Show.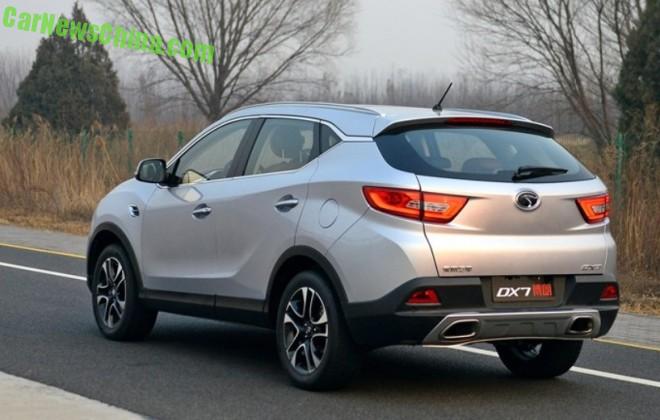 Lot of lines going on at the back. Exhaust tips nicely integrated in skid pad in bumper. Chromed roof rails look really cool but they do not seem very functional. Subtle window wing.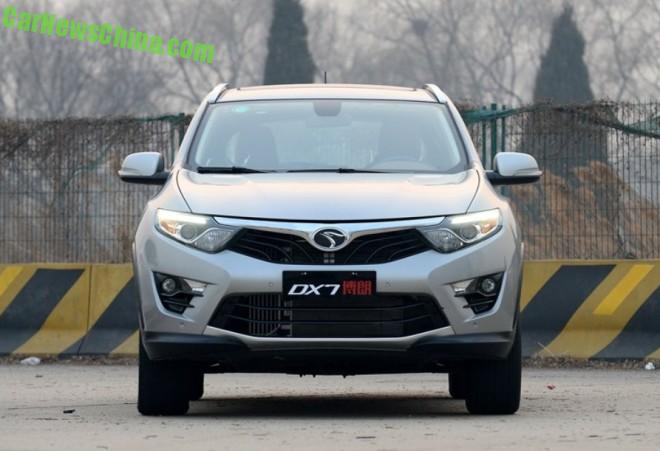 Not much chrome at the front, maybe a bit too quiet here..?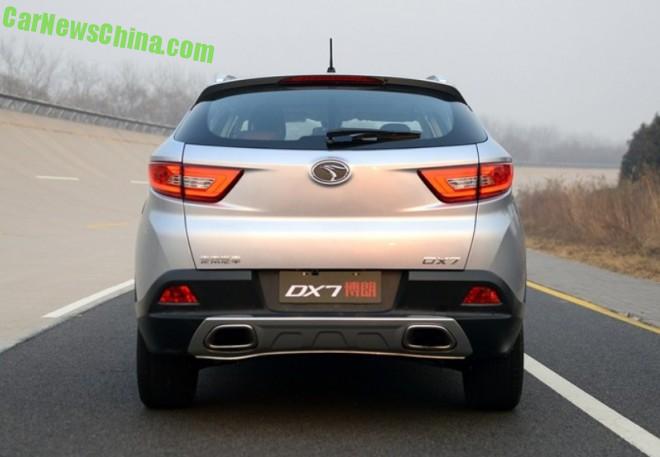 The new SouEast DX7 Bolang for China.