A pretty bad car crash in China. An orange Jaguar F-Type R supercar slammed into a gray Volkswagen Passat CC in the great city of Zhuhai in Guangdong Province. The accident happened late at night on a junction in the suburbs of town. The front-right side of the Jaguar hit the left-front side of the Volkswagen, causing considerable damage to both vehicles.
The impact was severe, and the bang was loud enough to attract numerous curious onlookers. Fortunately nobody got seriously hurt; a passenger of the Passat was taken to a local hospital with minor injuries.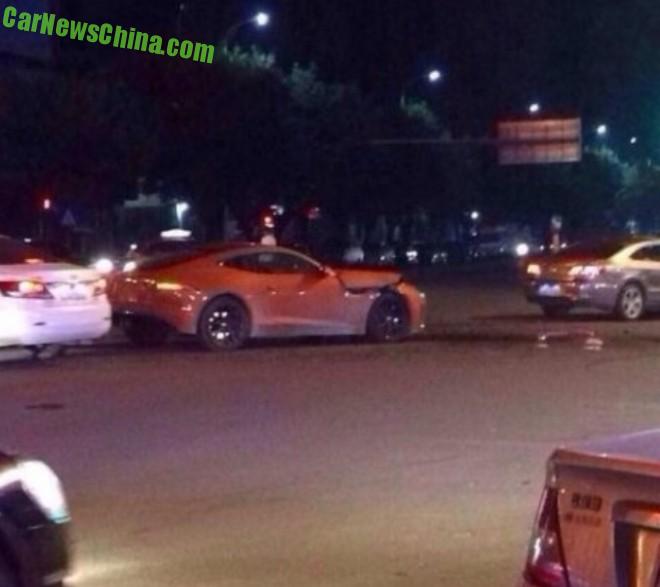 The odd position of the vehicles might indicate they were racing each other, with the crash happening during overtaking. The Passat CC is a popular car for customizing in China, with some having up to 400 horses from the manically strong 2.0 turbo.
The Volkswagen Passat CC is manufactured in China by the FAW-Volkswagen joint venture. Price starts at 252.800 yuan and ends at 342.800 yuan. Engines: 1.8 TSI, 2.0 TSI, and 3.0 V6.Time now for our Famous China CC Collection™: shiny silver, matte Pink, white-matte-black, banana, shiny green car, a matte purple CC, and a low-riding example.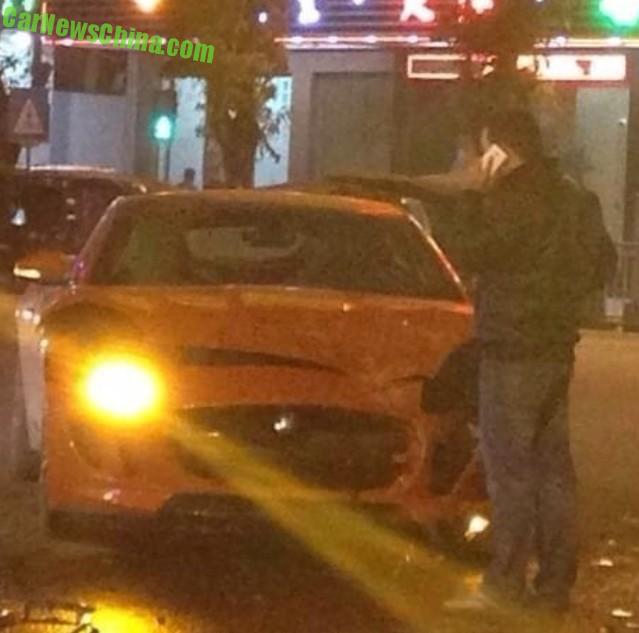 Heavy damage at the front there, I am not so sure whether this Jaguar can be fixed. The owner can be seen making a phone call on a white smartphone. The Jaguar F-Type R has a monster supercharged 5.0 V8 under the bonnet, with an output of 542hp and 680nm. Top speed is 300 kilometer per hour and 0-100 is gone in 4.2 seconds. Go crash that..!