Behold! This is the completely mad BYD Tang Ultimate Edition, an extremely fast hybrid SUV from China. The regular BYD Tang SUV will be launched on the Chinese car market later tonight, powered by a hybrid drivetrain that will propel the vehicle to 100 kilometer per hour in only 4.9 seconds. The Extreme Edition however will be faster still, it will reach the hundred in 4.5 seconds (!!!) due to added lightness, wings, and racy tires. Amazingly, Chinese media say the Extreme Edition will become available as a limited edition on special order, but BYD has not confirmed this yet.
This is the regular BYD Tang, is based on the petrol-powered BYD S7. Price will start around 300.000 yuan before green-car subsidies, which can be as high as 60.000 yuan for a hybrid, so sticker price at the dealer will hover around the 250.000 yuan ($40.200).
The hybrid drive-train consists of a 2.0 turbocharged four-cylinder petrol with 205hp and 320nm and an electric motor with 149hp and 200nm, good for a combined output of 354hp and 420nm, making the Tang the most powerful mass market hybrid SUV in the world. BYD claims a 0-100 acceleration 0f 4.9 seconds, a pure-electric range of 85 kilometer, and a fuel consumption of two liter per 100 kilometer.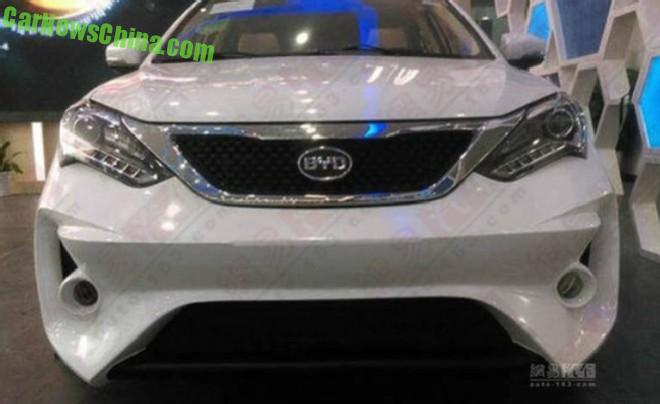 The Tang Ultimate Edition comes with a much more aggressive front with an extremely low spoiler and air intakes on each side of the bumper.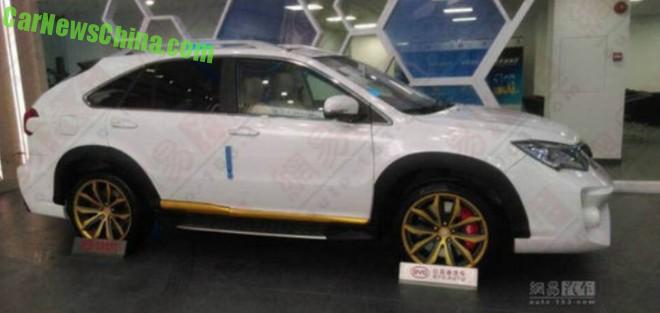 Oddly, the sidebar wasn't replaced with something more aerodynamic, and the roof rails are still on the roof.  Rear bumper seems very impressive again, with lots of extra plastic and a race car-like set-up. Gold alloys are always good, and even better when they are topped by red brakes.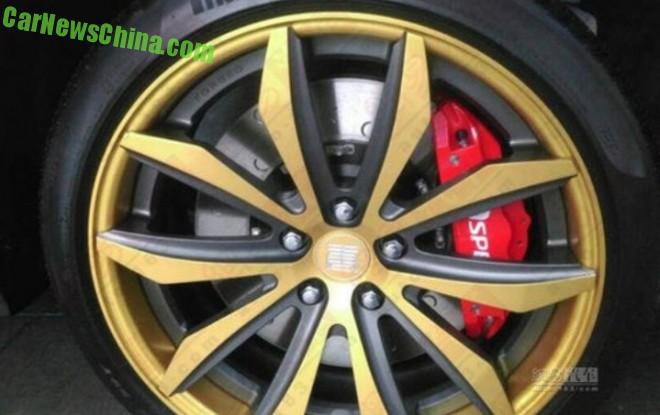 Will BYD really make this mad machine? We surely hope so… More on the launch of the Tang tomorrow.