The Mercedes-Maybach S400 4Matic & S600 have been launched on the Chinese car market. China is the first country worldwide to get the resurrected Maybach brand, underscoring the vast importance of the Chinese market for luxury car makers. Mercedes-Benz expects China to become the largest market worldwide for Maybach from the very beginning.
The Mercedes-Maybach S400 4Matic costs 1.43 million yuan ($229.000) and the S600 2.88 million ($462.000). In the United States price for the S600 will start at $189.350 when it hits the market on April 15. That is less than half as much as in China. The huge difference is caused in part by China's draconian import taxes and in part by Mercedes' greed. The Germans know very well that the Chinese will pay a lot more than the Americans to get their hands on a Maybach.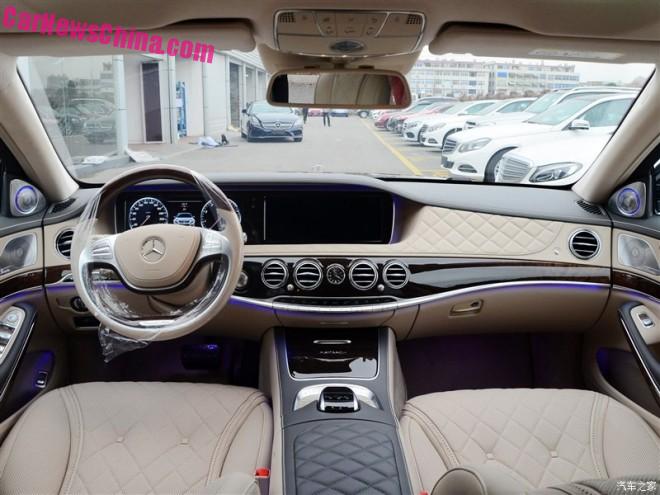 The S400 4Matic is powered by a 3.0 twin-turbo V6 with 333hp and 480nm, and the S600 by a twin-turbo V12 with 530hp and 830nm. Both engines are mated to a seven speed automatic. The S400 4Matic is four-wheel drive, the S600 is rear-wheel drive.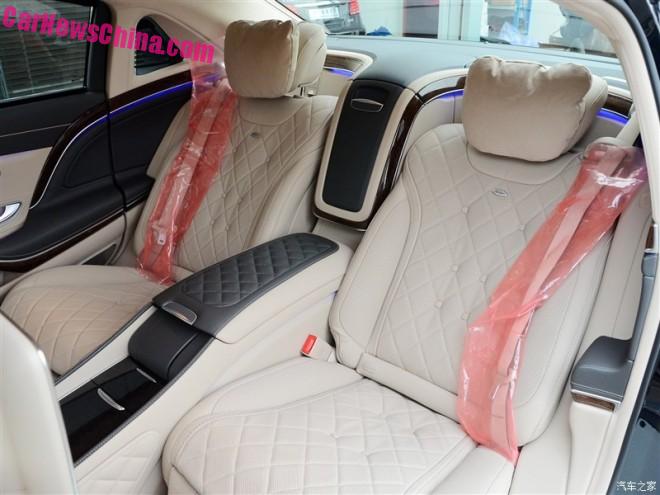 The official designation of the Mercedes-Maybach is X222, is is based on the W222 Mercedes-Benz S-Class. Full size: 5457/1899/1498mm, and wheelbase is 3365mm. Regular S-L: 5250/1899/1494, and wheel base is 3165.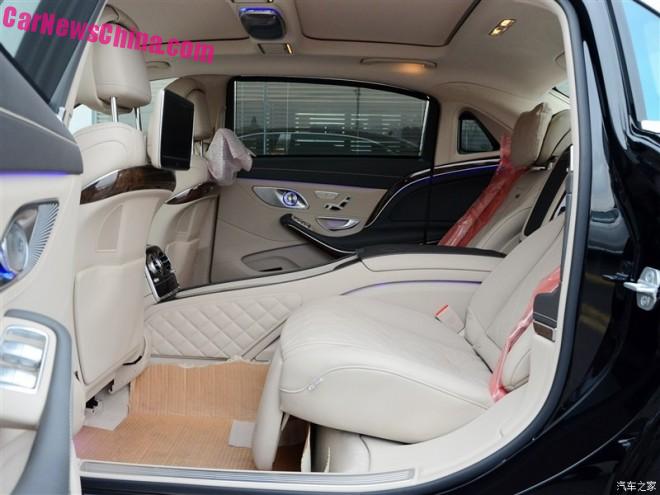 The Mercedes-Maybach comes with all goodies imaginable such as a Burmester sound system, captain seats, a rear-seat entertainment system, a fridge, lots of leather and lots of wood, and a bunch of Maybacj badges all around.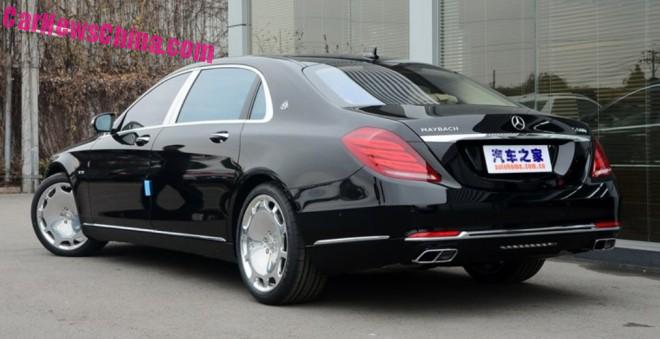 The exterior comes with a wider D-pillar, a smaller rear door, an extra-chromed grille, and super shiny 20 inch alloys.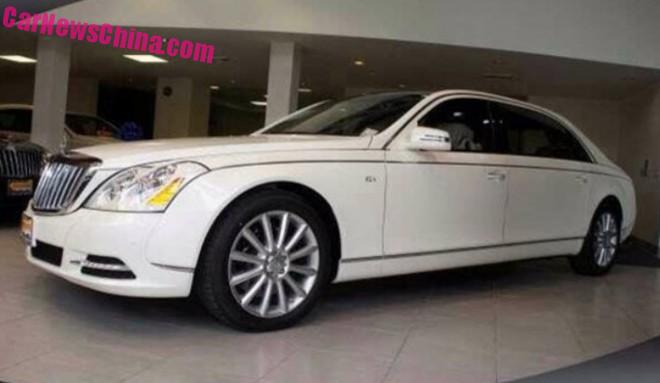 Just for comparison: a fully loaded low-mileage white 2009 Maybach 62S, 6.2 meters long and powered by a 603hp/1000nm V12, goes for 11.88 million or 1.9 million USD on the second hand market. That is more than twice as much as the new Mercedes-Maybach S600 and only one million less than what it did when new. A 2005 Maybach 57 with the 550hp V12 costs 2.68 million second hand ($430.000), still almost as much as the new Mercedes-Maybach S600.
The high prices on the second hand market prove that the Maybach brand is indeed still very strong in China, and we have no doubt Mercedes-Benz will sell lot of the new one.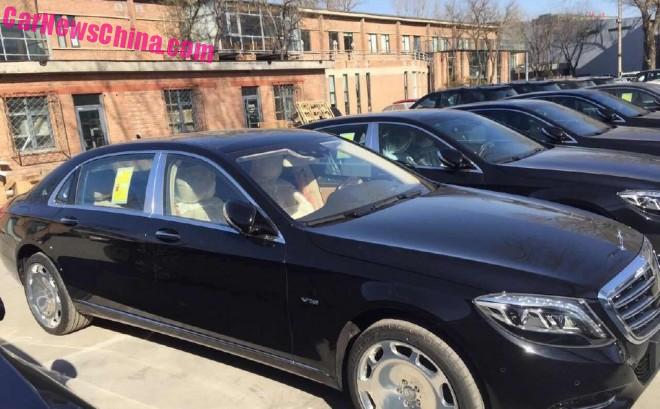 Lining up in China.