This is the Mengde Microcar, a new low-speed electric vehicle (LSEV) from China, seen last week on the Shandong EV Expo  (intro) in Jinan City. The Mende Microcar is a tiny EV, featuring a too-cool design with a large windshield with a single windshield wiper, pronounced wheel arches at the front, mirrors bigger than a truck's, and sporty wheels with shiny multispoke alloys.
The Mengde Microcar has evolved from a tricycle, which is still very visible inside, with a typical tricycle handlebar for steering and a handbrake located on the floor on the left side of the single front seat. Many of the smallest LSEV's are really just tricycles with an extra wheel. Amazingly, the stereo system has a USB slot for MP3 music.
The Microcar os powered by a tiny 2.5 Kw electric motor mated to a lead acid battery, the set-up is good for a 40 kilometer per hour top speed and a range of 140 kilometer. The Mengde Microcar is rally microscopic: 2220/1385/1505. This blue example was on sale on the show, ready for immediate takeaway, for 15000 yuan or 2410 USD.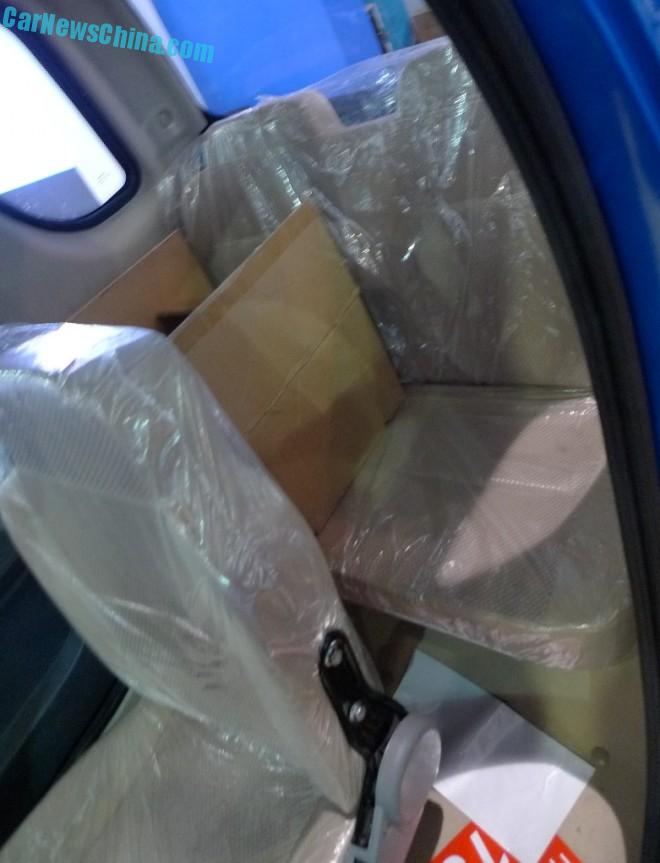 Two seats in the bag but you can't be too big. This kind of car is often used as a taxi in third and fourth tier cities and the countryside. I have seen them with five people crammed inside, plus luggage.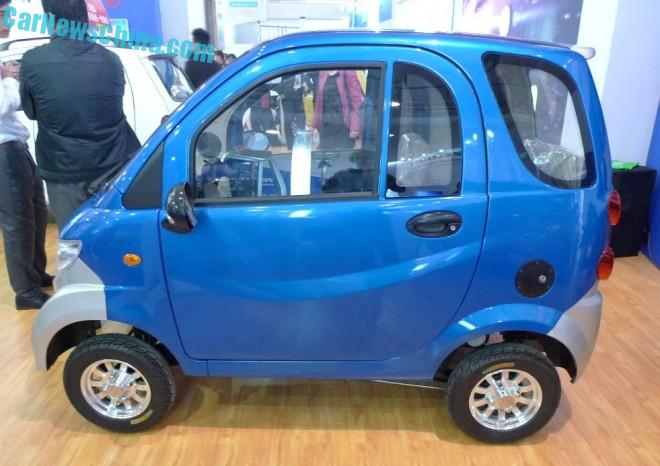 Note design-like crease line over the side!
The Mengde Microcar is made by a company trading as Shandong Mengde (web), but their official name is Dongying Mengde Jinma Motorcycle, based in the great city of Dongying in Shandong Province. Confusingly, they also use the English names 'Shandong Monde' and 'Mengde Group'. This kinda name-fuzziness is very normal among LSEV makers in China. The company started business with bicycles, moved on to tricycles, then to electric tricycles, and finally to small electric cars, and they also make a series of specialty vehicles such as street-cleaning trucks.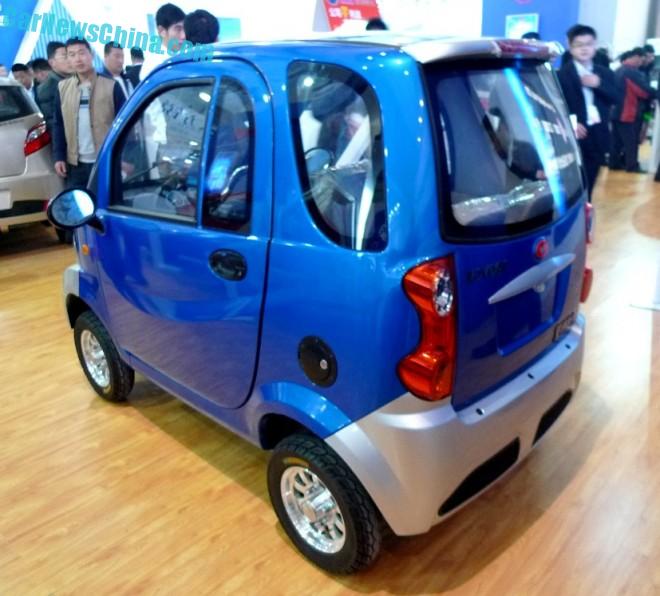 Rear-window wing is an add-on but looks sporty nevertheless. Rear lights remarkable trendy for an LSEV. Bumper with big black holes resembling a diffuser.