The new SouEast Vcross has been launched on the Chinese auto market, price starts at 79.900 yuan and ends at 97.900 yuan ($12.888 – 15.791). The Vcross is a sporty crossover based on the SouEast V6 Ling Shi hatchback. It was initially called V6 Ling Shi Cross but SouEast took the long delay, the vehicle was expected to hit the market almost a year ago, to cook up a hipper name.
The Vcross comes with the typical cross-thingies: big black bumpers, black wheel arches, side bars, a heavy roof rack (chrome!), and skid pads front and back.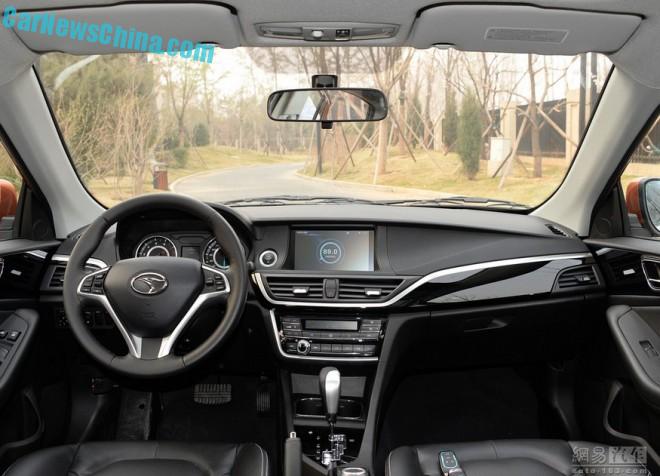 The dash is all-new (old dash) and the base V6 will get it too; a large LCD touch screen, fine materials, a start button, a piano-black detailing, and a lot of chrome again.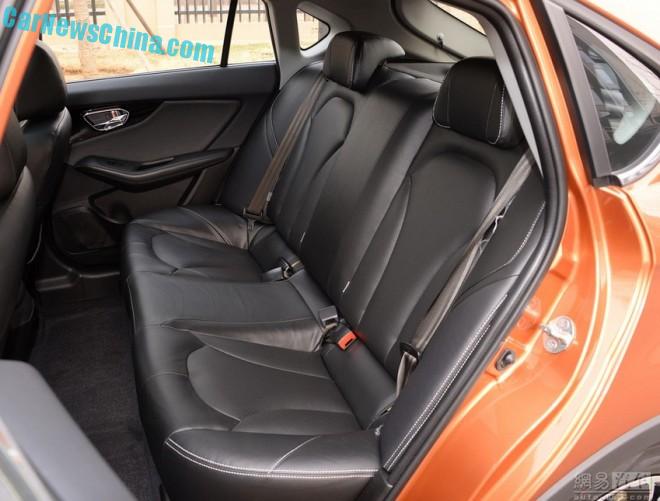 Leather seats look good and even the floor mats are nicely done. Most local Chinese automakers make a mess of those…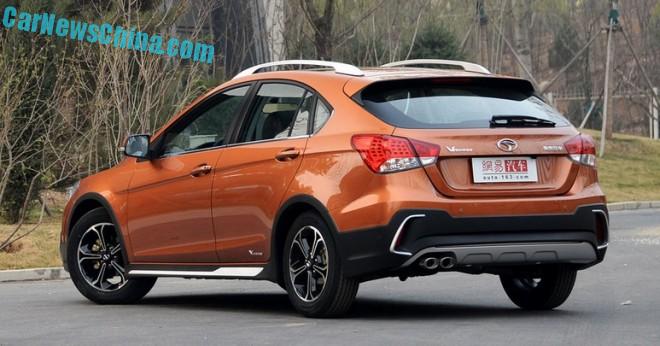 Design is original but a bit too busy, like they kept adding more lines and thingies just for the heck of it. The SouEast Vcross is available with two engines: a 1.5 with 120hp and 143nm or a 1.5 turbo with 150hp and 220nm, both mated to a six-speed manual or a CVT.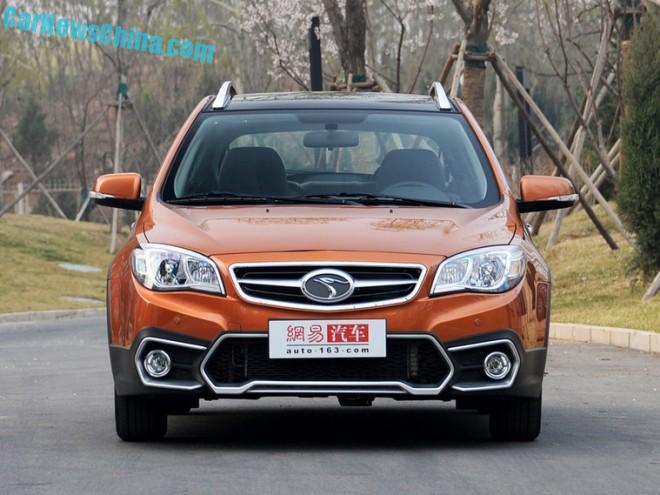 Chrome around the grille, more chrome in the bumper, and more again around the fog lights.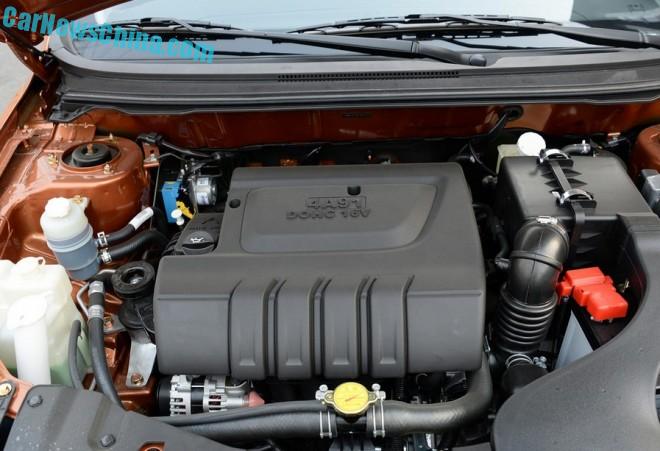 The 1.5 turbo.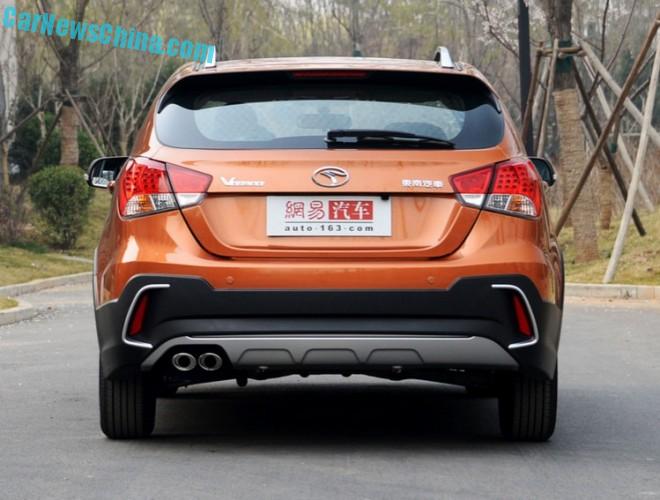 The new SouEast Vcross from China.