The new Cowin C3R hatchback has been launched on the Chinese car market, price starts at 45.800 yuan and ends at 51.800 yuan ($7378 – 8334), making the C3R one of the cheapest compact hatches on the market. The Cowin C3R is based on the same platform as the Cowin C3 sedan that was launched last November.
Cowin Auto is a new car brand under Chery Automobile focused on making cheap vehicles for young car buyers living in third and fourth tier cities, a booming new market in China with a vast potential for zillions of sales. Cowin Auto will develop new vehicles from scratch and they will inherit several vehicles that are now sold under the Chery name.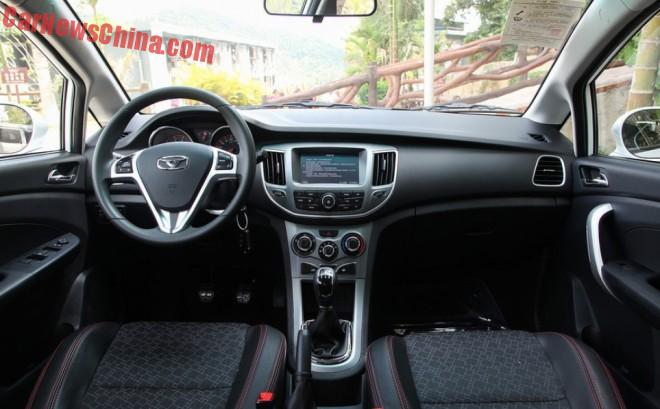 Not a bad place for the money. Seats look hip and sporty. Materials seem all right. Light gray mixing with black mixing with alu. The large LCD screen is standard in the high-end versions, the cheapo's look like this.
The Cowin C3R is powered by a 1.5 liter four-cylinder petrol with 109hp and 140nm, mated to a five-speed manual.The engine is an old Chery unit. Not very strong, but cheap and proven reliable.
Size: 4250/1726 / 1510mm, wheelbase is 2510mm.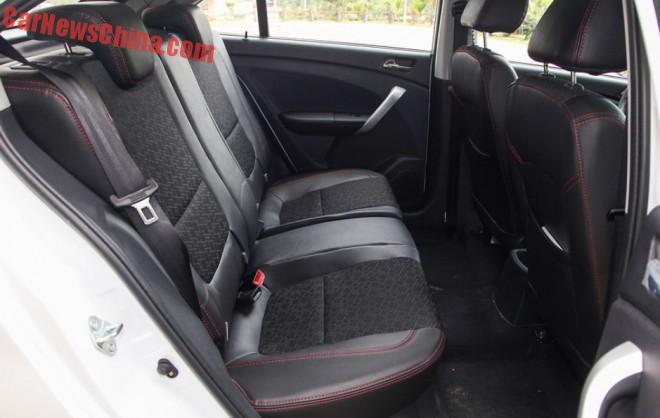 More red stitching on the rear bench. Enough space for two plus a child.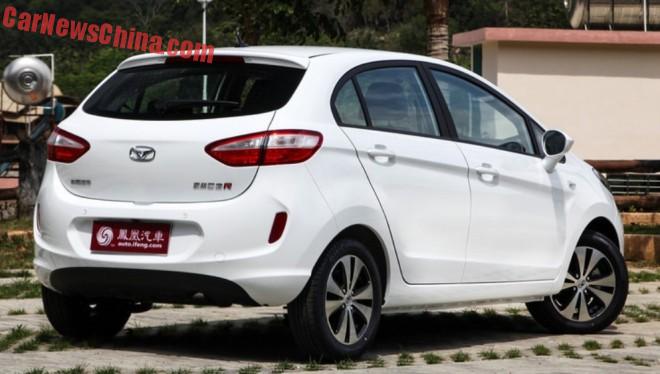 Certainly a good looking car for the segment and largely original, although some Kia influences are visible here and there.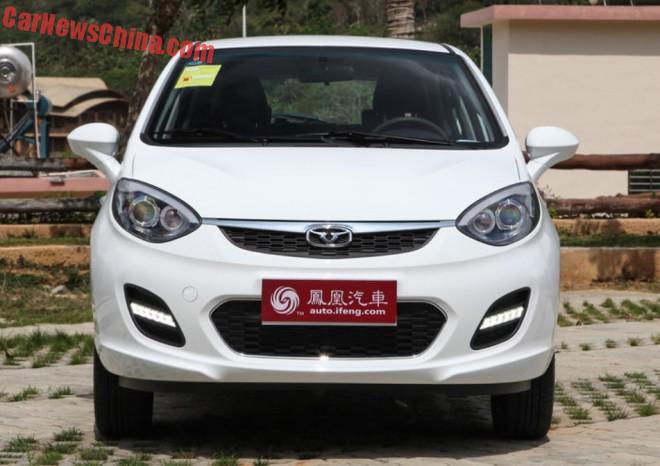 The Cowin logo on the grille. LED strips in the bumper.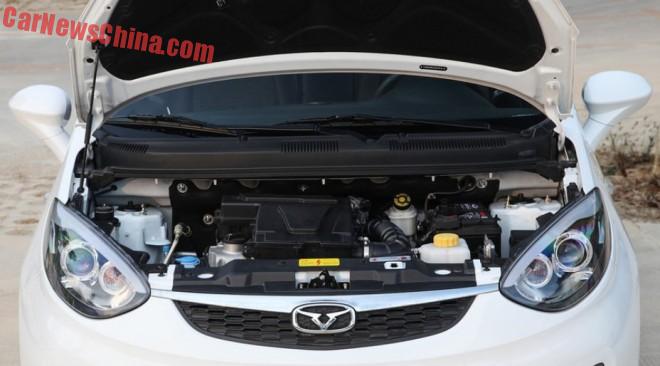 The 1.5 under the bonnet. There seems to be enough space there for a 1.8 or even a 2.0.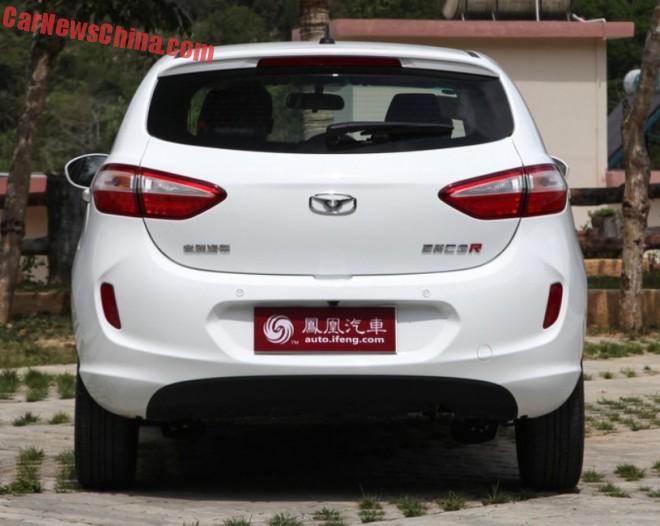 The new Cowin C3R from China.