The new Lifan X80 SUV will debut on the 2015 Shanghai Auto Show, followed by a launch on the Chinese car market in the fourth quarter of the year. The X80 is a full size SUV, about the size of a Toyota Land Cruiser Prado, and the largest vehicle ever developed by the Lifan brand.
The X80 will compete in a segment of 'cheap but big' SUV's, where size matters more than quality or refinement. This segment is still largely in Chinese hands, and growing fast especially in second and third tier cities and the countryside.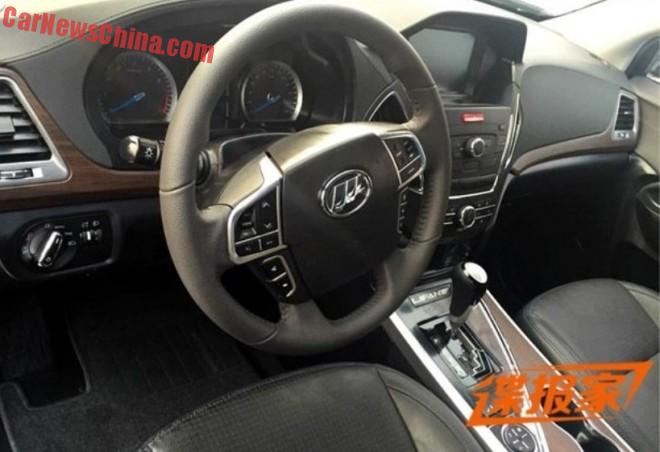 Luxurious looking dash with a multifunctional steering wheel, lots of leather and lots of wood, a sleek center tunnel, and a mid-sized screen on top of the center stack. The Lifan X80 will be available with two engines: a Mitsubishi-sourced Sirius 4G64 2.4 liter four-cylinder with about 165hp, and a self-developed 2.0 turbo with about 200hp.
The Mitsubishi Sirius engine is still going strong in China, it is manufactured by the Shenyang Aerospace Mitsubishi Motors Engine Manufacturing Corporation and powers a great many Chinese SUV's, MPV's, and pickup trucks. The long-awaited Lifan 820 sedan will also get the good old 2.4.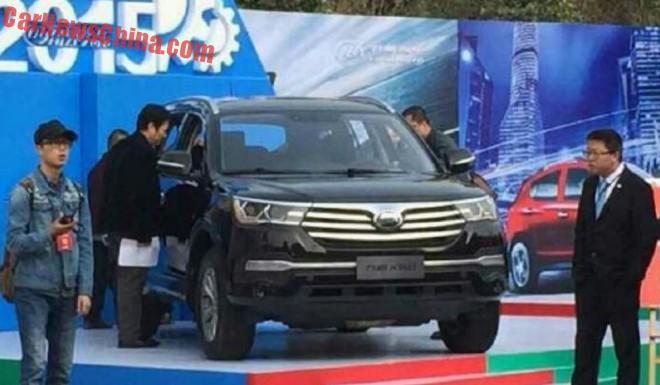 A truly impressive grille with giant Lifan logo in the center.