The first live shots of the new BYD Song SUV, scheduled for debut on Monday on the 2015 Shanghai Auto Show. The Song is a concept in name, but it is really close to reality in reality.The BYD Song is the hybrid version of the upcoming BYD S3 SUV.
The S3 is ready to roll and the production version is expected for debut on the Shanghai show as well, although BYD hasn't confirmed that yet. The production version of the Song will then debut later in the year, likely on the Chengdu Auto Show in September.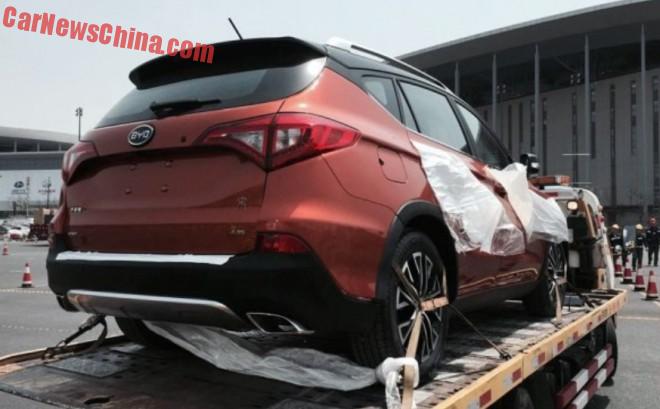 We now know more about the plug-in hybrid drive-train: a turbocharged 1.5 liter petrol engine mated to two electric motors, one on each axle, creating a four-wheel drive car. In electric mode the Song has a range of 70 kilometer. BYD boasts that the acceleration from 0 to 100 takes only 4.9 seconds. Size: 4565/1830/1720, wheelbase is 2660.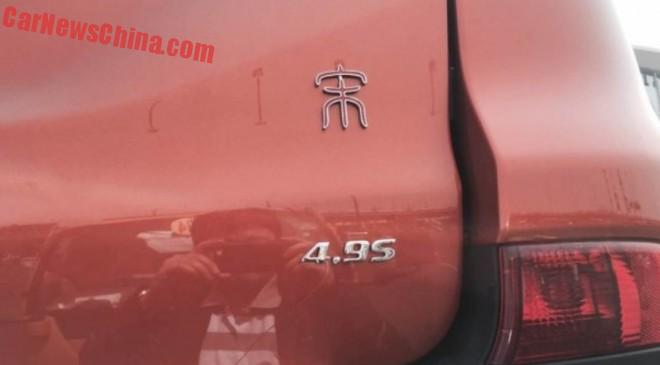 Character is 'song'. And did I say 'boasts'? They print the acceleration time on the car!