This is the brand new and super blue Peugeot 308R Hybrid concept, seen in the exhibition hall of the 2015 Shanghai Auto Show where it will officially debut on Monday. The 308R Hybrid previews a possible racy hybrid variant of the Peugeot 308. Whether it will see production is yet undecided.
The 308R Hybrid concept comes with a blue-gray color scheme, an aggressive body kit, an racy 20 inch wheels with matte black alloys. It is a continuation of the 2013 Peugeot 308R concept, with a 266hp 1.6 turbo petrol engine, which sadly never made it to production. The 308R Hybrid is using the same engine and two electric motors, good for a total output of 500hp and 730nm, sending power to all-four wheels via a six-speed manual. Top speed is 250 kilometer per hour and 0-100 in four seconds.
Impressive numbers, but the BYD Tang has 505hp and 820nm, and will launch on the Chinese car market later this month.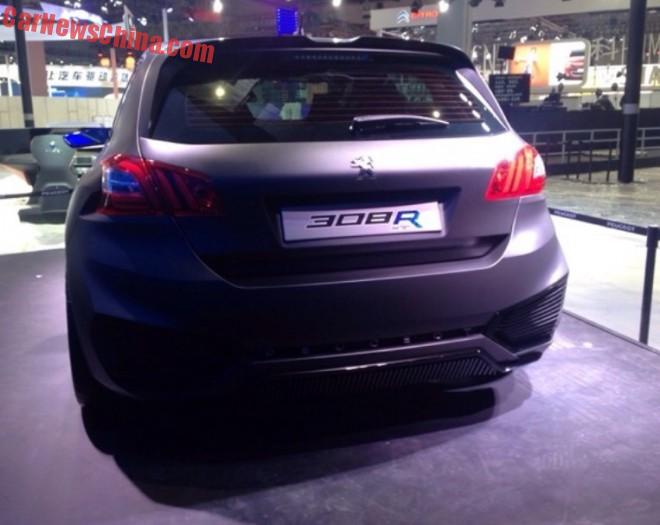 Will we ever see this ass on the road? Sadly we think we won't.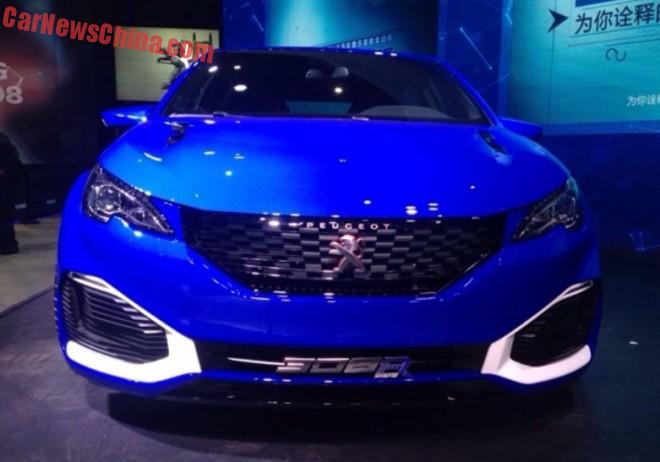 Badge in the bumper kinda cool.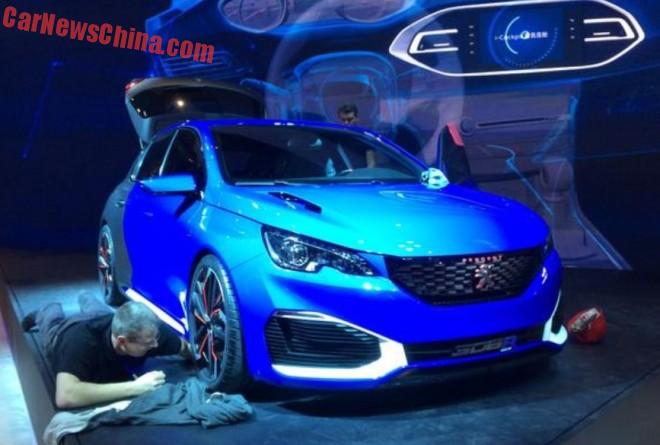 What is that man doing there?!