The very first photos of the new Haval H6 Coupe, ready for its debut tomorrow on the 2015 Shanghai Auto Show, featuring a new blue Haval badge on the grille. The Haval H6 Coupe is a sporty compact SUV based on the Haval H6, it is the production version of the Haval Coupe C concept that debuted last year on the Beijing Auto Show.
The Haval H6 Coupe will only be available with a new 2.0 turbocharged four with an output of 197hp and 315nm, mated to a six-speed DCT. Price will range from 130.000 to 170.000 yuan, positioning the H6 Coupe firmly above the base H6.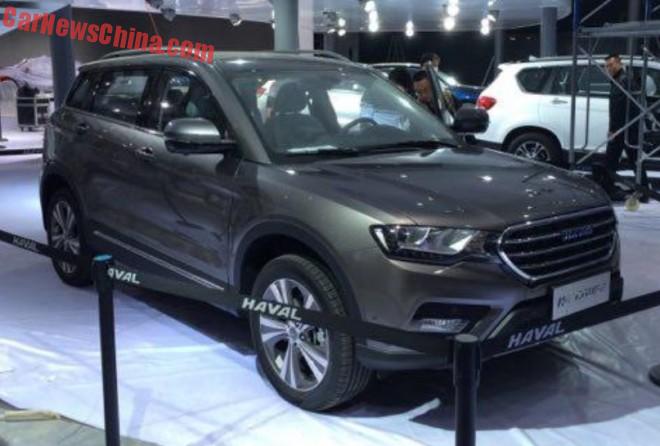 Mirrors seem huge compared to the rest of the car, and the wheels seem too small, otherwise a very decent but not too exciting design.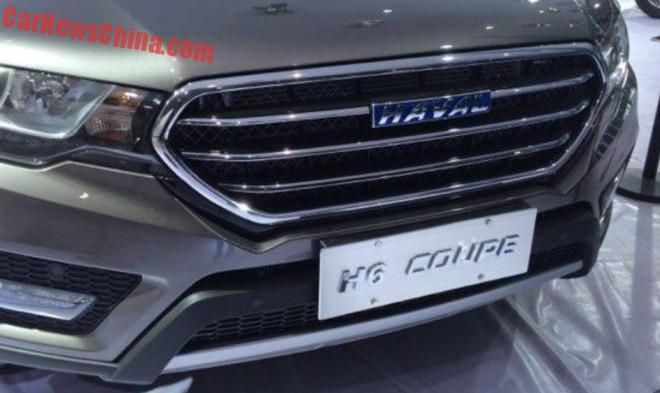 The new Haval H6 Coupe.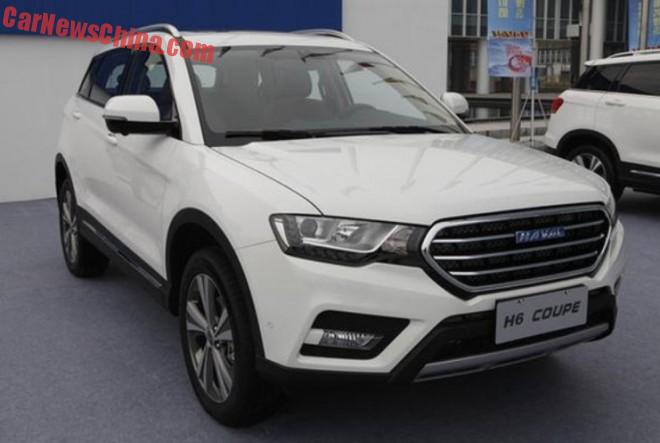 Update: it looks much better in white than in brown.