The Dongfeng Number 1 has been unveiled on the Shanghai Auto Show in China, featuring a shiny grille and impressive headlights. The Number 1 is the largest Dongfeng sedan ever, scheduled for launch on the Chinese car market in H2. The Number 1 debuted as a concept on last year's Beijing Auto Show.
The Dongfeng Number 1 is a large sedan destined to compete with cars such as the Hongqi H7, the Roewe 950, and the upcoming JAC Refine A60.
It is based on the new PSA EMP2 platform that will also spawn a China-only Citroen C6 and Citroen DS9, the C6 is expected in 2016 and the DS9 in 2017. Dongfeng and PSA have the long-running Dongfeng-PSA joint venture that makes various Citroen and Peugeot branded cars for the Chinese market. Dongfeng Motor is furthermore one of the largest shareholders in PSA.
The Dongfeng Number 1 will be powered by a new Dongfeng-developed 1.8 liter turbocharged four-cylinder petrol with 204hp and 280nm, mated to a six-speed automatic transmission.

Size: 5066/1858/1470, and wheelbase is 2900.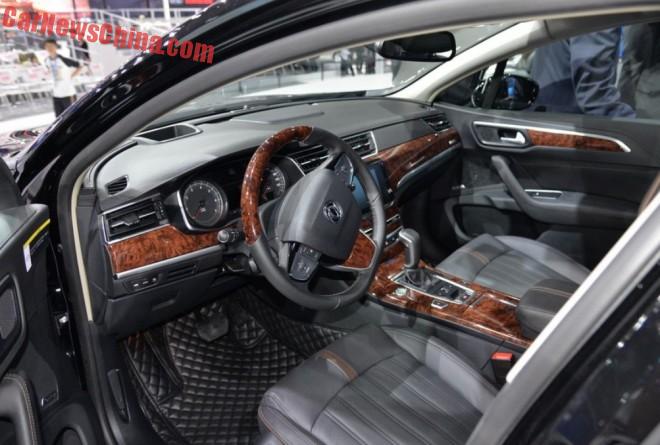 The impressive interior is Dongfeng's own design, with loads of real wood and real leather. Even the floor mats look luxurious! Top of the steering wheel in wood as well. Great work.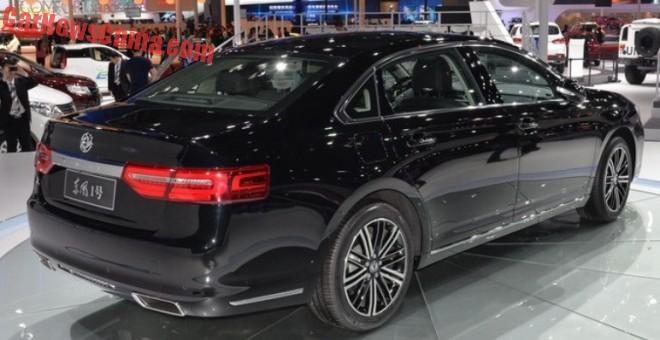 Design very clean for a local Chinese car, without too many fuzzy lines and needless vents.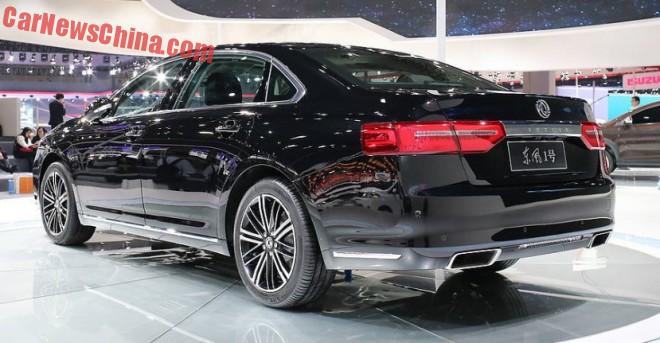 Interesting chrome strip running under the doors and under the rear fenders. Exhaust pipes squarely integrated in lower bumper.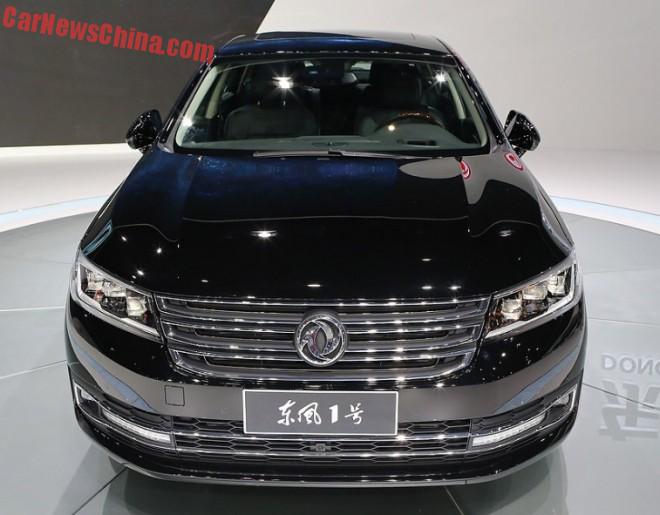 Large Dongfeng logo proudly on the grille, and rightly so, for the Number 1 has become quite a fine looking car.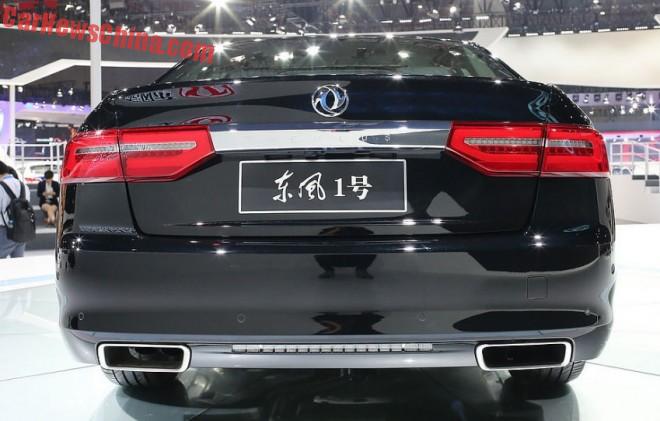 Subtle wing in the boot lid. Shiny chrome strip between the lights, and another one between the pipes.