The brand new Venucia VOW concept has been unveiled on the Shanghai Auto Show in China, showing a sleek and sporty four-door coupe painted in heavenly blue. The Venucia VOW previews a possible future sedan, but it looks kinda wild for the normally rather subdue Venucia brand.
Venucia, or Kai Chen in Chinese, is a sub-brand of the Dongfeng-Nissan joint venture, selling low-priced cars based on Nissan platforms.
Whether a car like this will ever see production is uncertain, but not impossible. Venucia is apparently seriously studying the possibility to build a vehicle like the VOW on the platform that also underpins the Venucia T70 SUV. The T70 is available with a 1.6 with 120hp and a 1.8 with 142hp.
Furthermore, the market four four-door coupe's and four-door coupe-crossovers is certainly growing. Many local Chinese automakers are developing similar vehicles, following the lead of BMW with the mighty popular X6 and X4.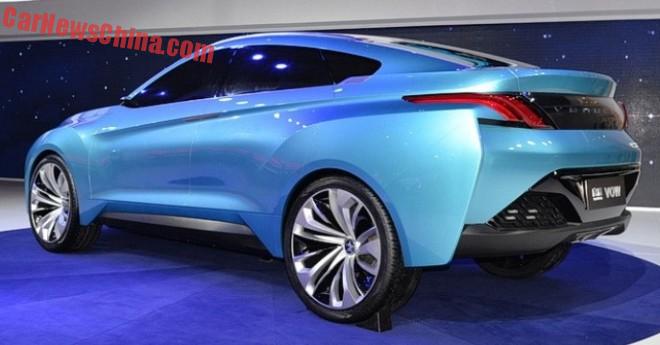 The VOW concept is purely a styling study. Venucia hasn't announced anything on the power train so it likely doesn't have any, and it surely doesn't have a handbrake.
It does have exhaust pipes so Venucia isn't thinking about a pure electric.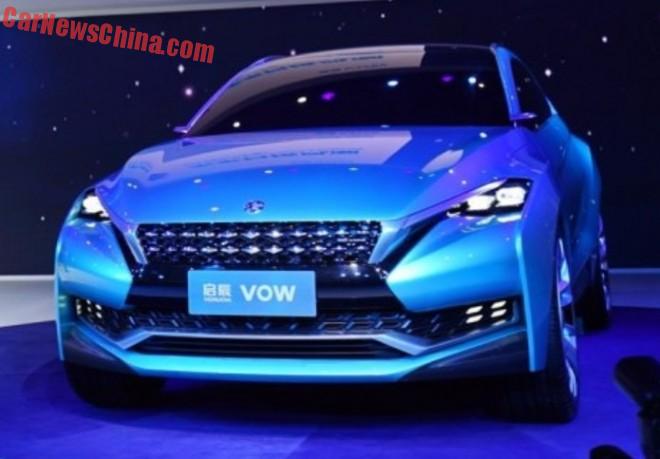 Wheels got quite a bit chamber. Grille looks great in darker light.