This is the new Honda Concept D, it debuted today on the Shanghai Auto Show in China. The Concept D is a concept car previewing the design for two new crossover SUV's that will hit the Chinese car market in 2016. Design shows that Honda understands the country; big car, big grille & shiploads of bling!
Honda has two joint ventures in China; Dongfeng-Honda and Guangzhou-Honda,and each will get a new SUV based on the this concept car, just like they are doing now with the Honda XR-V and the Honda Vezel.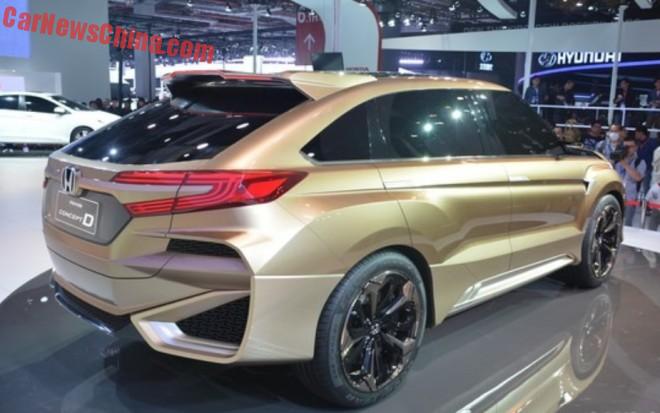 Wide wheel arches and the biggest air vents ever seen on a crossover SUV. The production version(s) will be powered by a new Honda 2.0 liter turbocharged 'FUNTEC' four-cylinder petrol engine with about 200hp, it will be positioned above the Honda CR-V.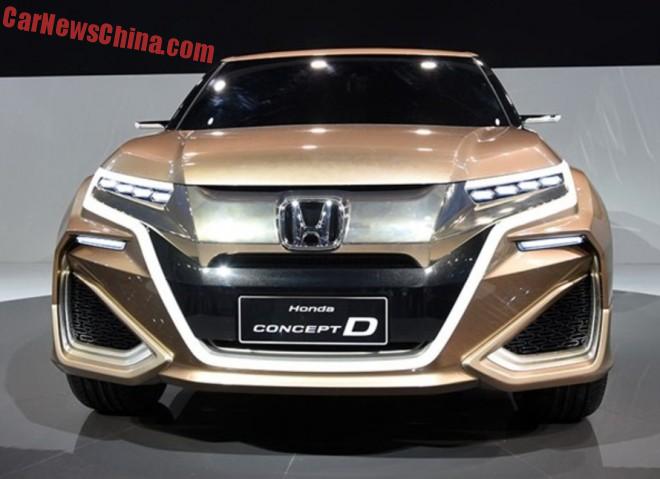 The logo's are growing again, nobody will think this is not a Honda. Grille is made out of one large piece of metal, very neat, and quadruple LED lights look perfectly angry.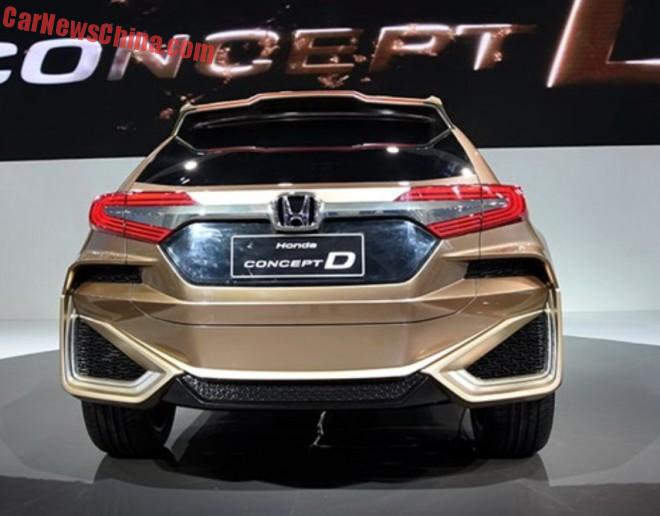 The Honda Concept D, in China for China.