The new Lifan X40 concept car has been launched on the 2015 Shanghai Auto Show. The Lifan X40 previews a new sub-compact SUV that will hit the Chinese car market just before the end of the year. The new X40 will be positioned under the recently launched Lifan X50.
Imagine yourself behind that blue line, and you will see a red Lifan concept car. Design is funky enough for the ever-booming segment, with a short stout bonnet, wide wheel arches, and short overhangs. Pees in the pie are the blacked B and C pillars, the shiny door handles, and the shiny silver roof rails.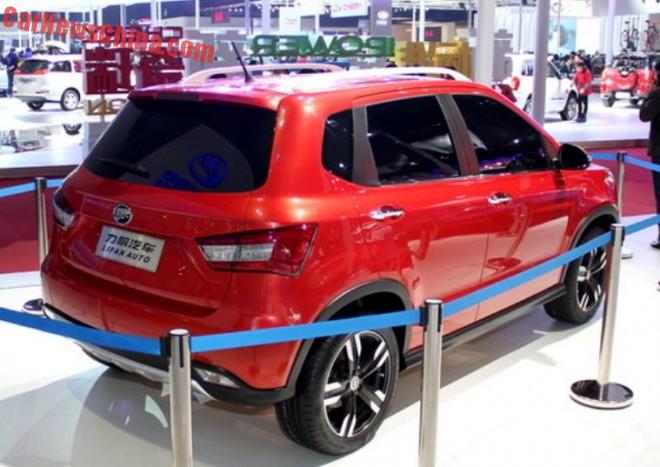 The production version will be powered by 1.3 and 1.5 liter four-cylinder petrol engines, ranging from 90 to around 130 horsepower, mated to a five-speed manual or a CVT. Price will start around 55.000 yuan.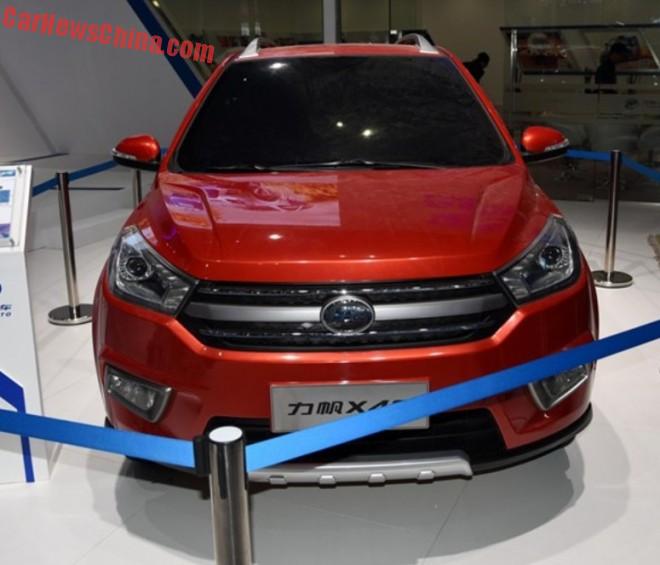 Skid pad for the rough work, the new Lifan X40 is ready.