The Volkswagen Scirocco GTS has been launched on the Shanghai Auto Show in China, looking mighty fast in virgin white. The GTS is a new and super speedy variant of the immensely popular Volkswagen Scirocco sporty car.
The GTS comes with an aggressive body kit, lowered suspension, 18 inch alloy wheels, black strips around the windows, red brake calipers, a black roof, red racing strips over the bonnet and over the back, and a GTS-special intrior, which we have here: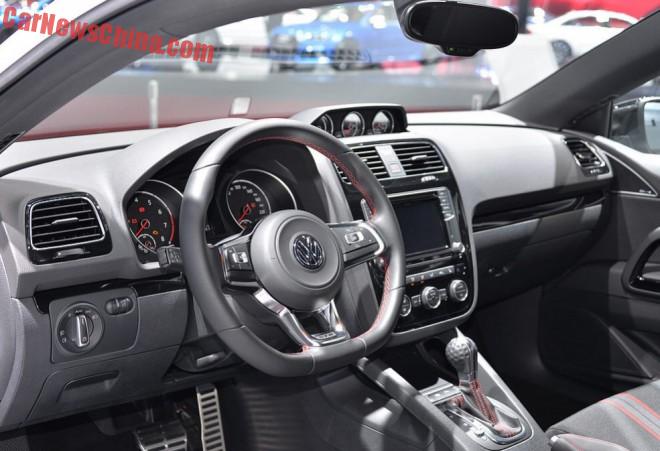 Golf ball gear knob!, on the six-speed manual. Red stitching all over, seats of alcantara and leather, racy wheel with a flat bottom, and three additional gauges on top dash. The Scirocco GTS is powered by a slightly tuned up variant of the engine that also powers the Golf GTI; a 2.0 turbocharged 'TSI', here with 220hp, good for a 246 kilometer per hour top speed and a 0-100 in 6.5 seconds.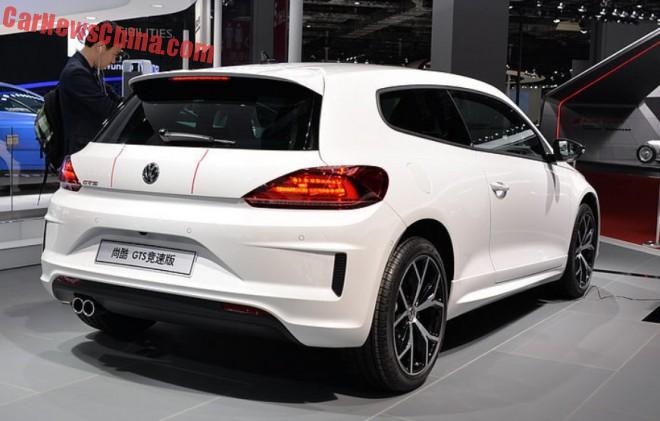 New bumper with extra air vents. A fine car and all, but the tiny exhaust pipes on the left are a disappointment. A setup with bigger pipes in the center would have been much better. No matter that, the GTS is likely going to be another popular Scirocco in China, where it will hit the market next month.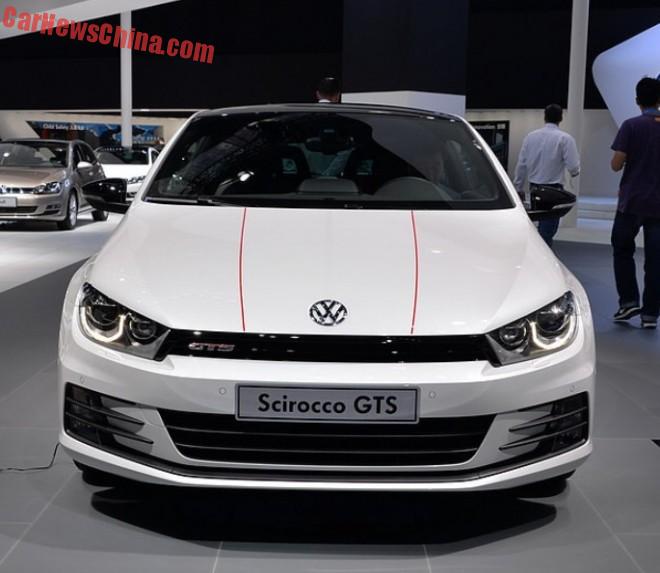 Now for the GTS-R!