This is the FAW-Toyota Ranz E50, a new electric vehicle unveiled in China on the 2015 Shanghai Auto Show. Ranz is a sub-brand of the FAW-Toyota jont venture focused on making cheap electric cars for the masses. It should not be confused with 'Leahead', which is another similar Chinese Toyota brand.
The Ranz E50 is the final production version of the Ranz concept that debuted exactly two years ago on the Shanghai show. The E50 is based on the Toyota Corolla EX sedan, which is made in China by FAW-Toyota.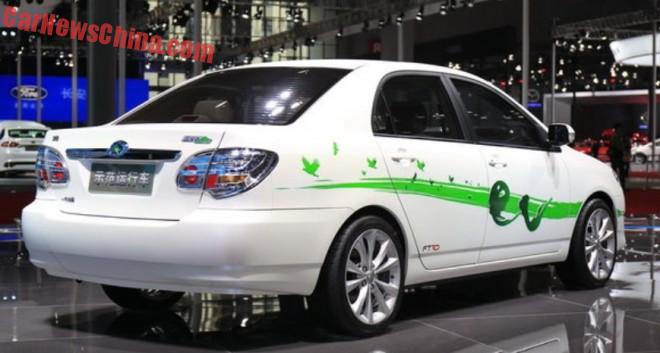 The E50 will be launched on the Chinese car market in the second half of the year, powered by a 95hp electric motor and a top speed of 120 kilometer per hour. No other specs announced. Price yet unknown as well but a vehicle of this size should go for about 150.000 yuan including all subsidies.

That's E50 written there.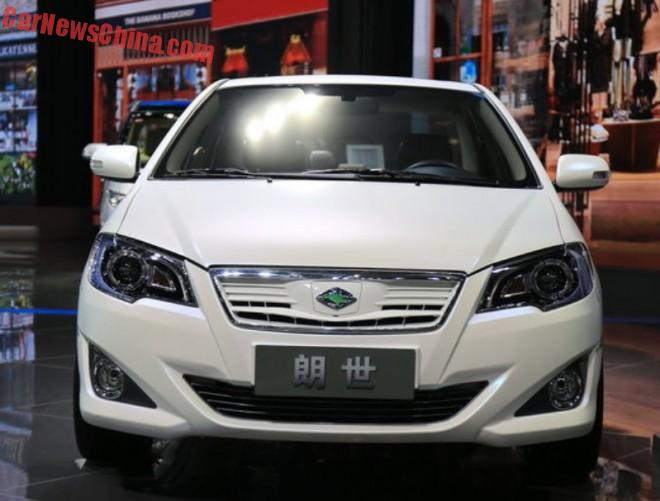 That's not a 1982 Toyota Corolla grille; this is the grille of the new and excitingly electric Ranz E50.