A beautiful black W126 Mercedes-Benz 260 SE, Spotted in China in the Beijing Tuning Street. The good old Benz was in a fie shape, dusty for sure, but everything is dusty in this town. Paint was smooth, chrome was shiny, no rust or big dents, and all parts were original including the plastic wheel covers.
Chrome around the darkened windows very clean. The car was apparently still used as a daily driver which is remarkable as the W126 has long been banned from Beijing because it is too polluting for the draconian new clean-air regulations.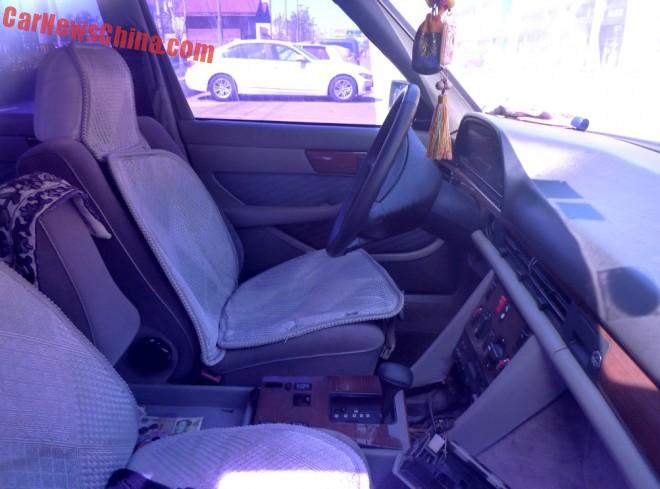 Sadly, the interior was a mess. Panels were loose, electronics hanging around, and the seats were basically gone, and that includes the dirty covers.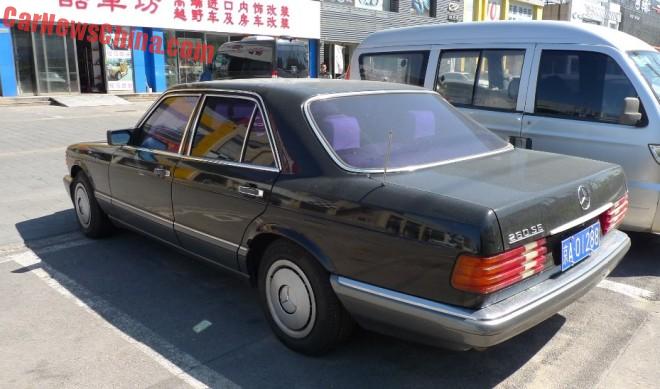 The W126 Mercedes-Benz S-Class was manufactured from 1979 until 1993. The 260 SE arrived in 1985 and was made until 1991. Power came from a 2.6 liter six-in-line with 164hp and 228nm, which was good enough for a 205 km/h top speed.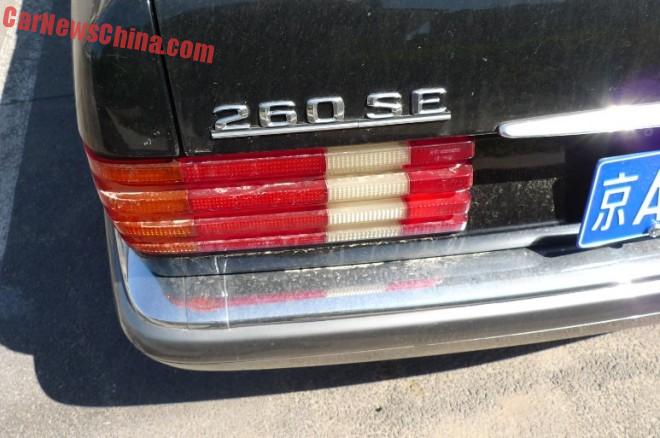 The W126 260 SE, may she run a long on the endless roads of the capital.