A very army Hyundai ix35 SUV, Spotted in China in the remotely located Dongba area in far east Beijing. The good Hyundai is wrapped in an eye fooling matte military green wrap, and further hyped up with white-glass headlight covers, darkened windows, and a matte black grille with a matte black Hyundai logo.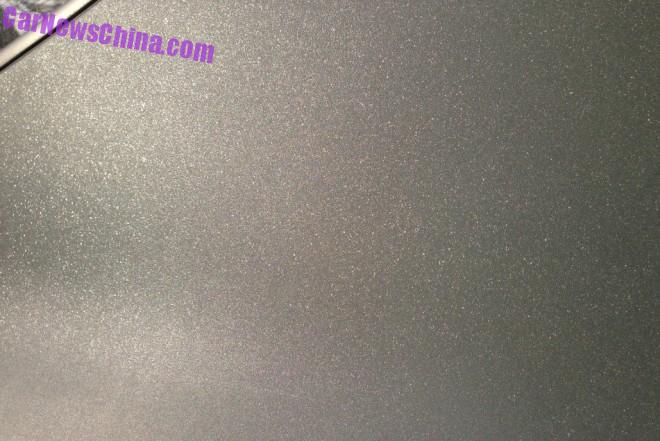 The wrap was a nice piece of work. Base color matte green, but with small shiny bits inside.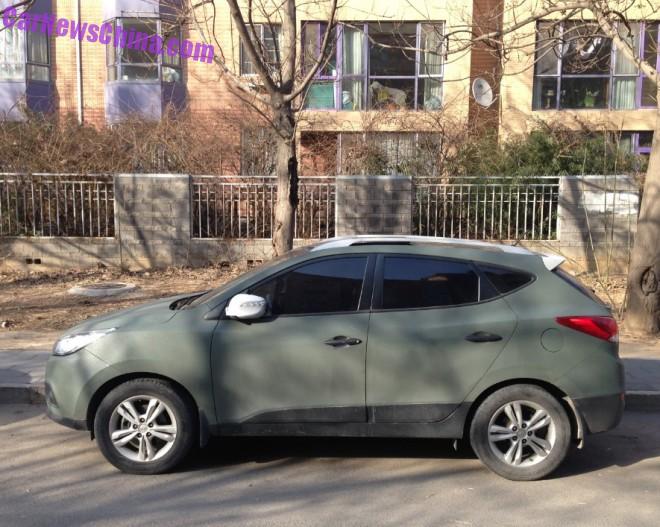 The wrap was of good quality but the overall execution a bit messy. The mirrors, roof rails, and the window wing are in white, whereas the doorhandles are in black. The latter idea is all right, as they match with the windows, window frames, and bumpers. The white stuff however is just so so.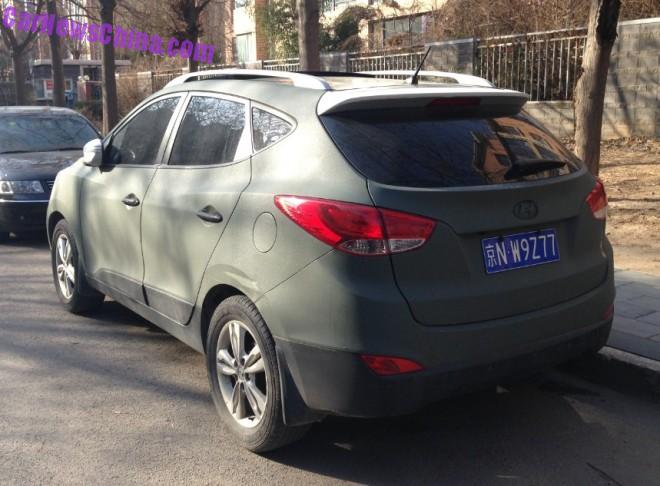 The Hyundai ix35 is manufactured in China by the Beijing-Hyundai joint venture. Price starts at 169.800 yuan and ends at 242.800 yuan. Engines: 2.0 and 2.4. They are rather rare to be modified, this greeny is just the third one we see after a Pinky and one matte purple.