This is the big black badass Sabertooth Armored Personnel Carrier (APC) for the Chinese police. Four of these law-enforcement monsters were officially launched for duty by the authorities in the great city of Hefei in Anhui Province, with a lot of thanks to the United States of America.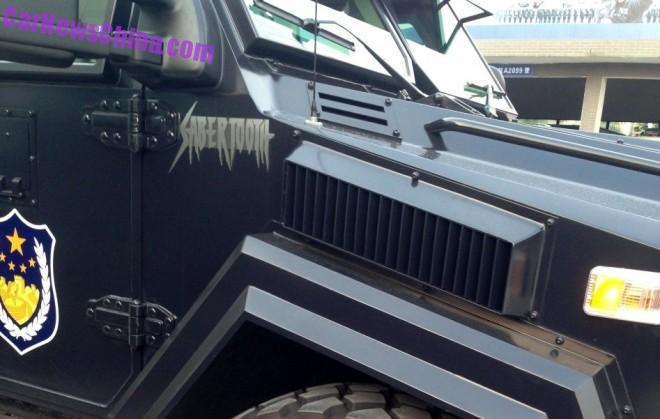 Because the Sabertooth is based on the platform of none-other than the ultra-American Ford F-550 XL, and powered by the mighty 6.8 liter Triton V10 engine, with an output of 362hp and 620nm. The Sabertooth is build by a Chinese company called Guangzhou Huakai Vehicle Equipment Corporation, based in Tanbu City in Guangzhou Province, and they make loads of sweet looking stuff.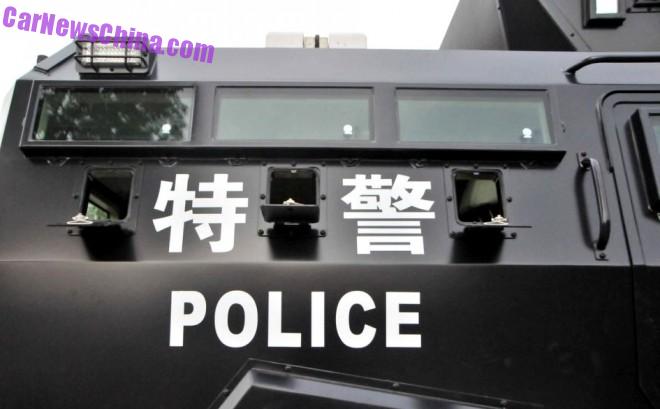 The Sabertooth is essentially an anti-terrorism and anti-riot vehicle. It is fitted with three gun ports on each side and a machine gun mount on the roof. It is furthermore equipped with smoke/teargas grenade launchers, search lights, a speaker system, an electric winch, a camera system, and an infrared camera system. Top speed on the road is 130 kilometers per hour.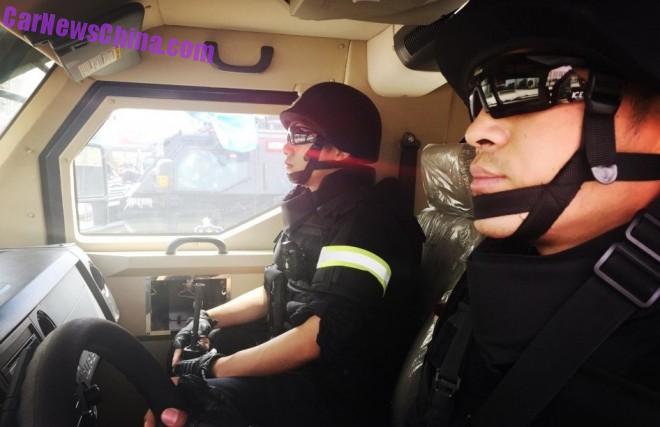 The occupants, cool Chinese policemen wearing cool sunglasses, are protected by B6 grade armor, able to withstand fire from M16 and AK-47 rifles. The passenger compartment is also sealed off against chemical and gas attacks. Size: 6.7 meters long and 2.36 meters wide. Price for all this police pretty: 1.6 million yuan a piece, that's 260.000 USD. Price for a base F-550XL: 37.245 USD. That's a heck of a markup for a few gadgets and some extra steel!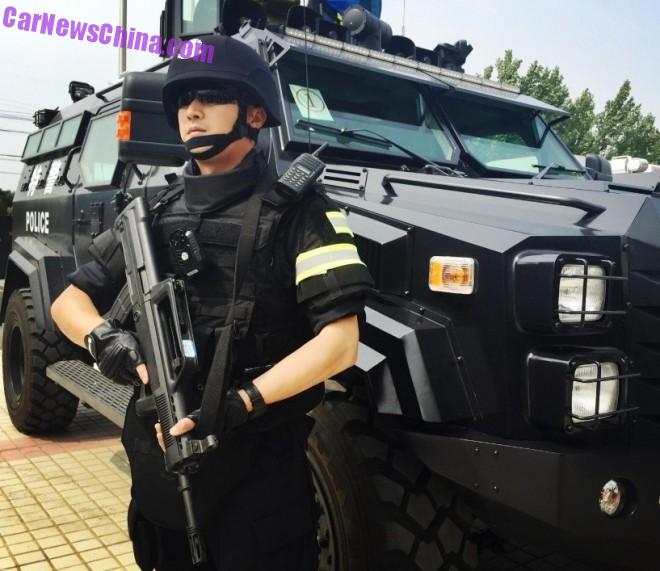 A cool Chinese policeman guarding the Sabertooth.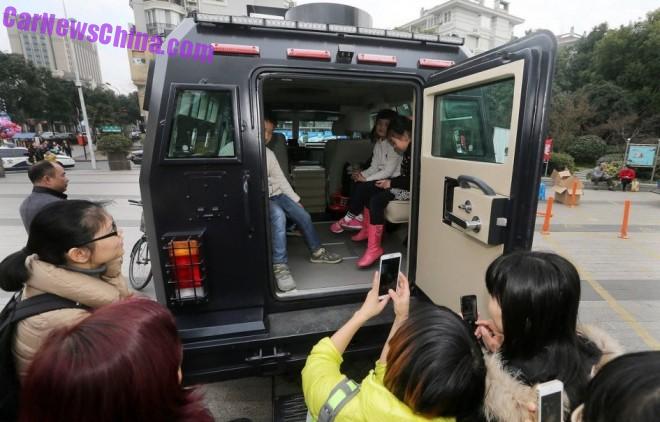 Police in China has those fuzzy public relation campaigns where they try to get liked more by the general populace, as seen here in Hefei with a bunch of kids in the back of the Sabertooth.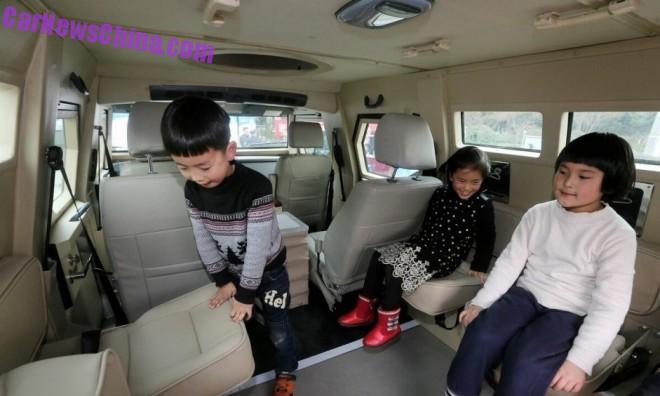 Having fun now, but they better not riot tomorrow.