The best Spy Shot so far of the new Geely Emgrand NL-3, showing the new compact SUV completely naked for the first time. Design is trendy with a grille similar to the one found on the Geely Emgrand GC9 Borui sedan, impressive shiny bars in the bumper, and fashionably small headlights. Mirrors seem huge.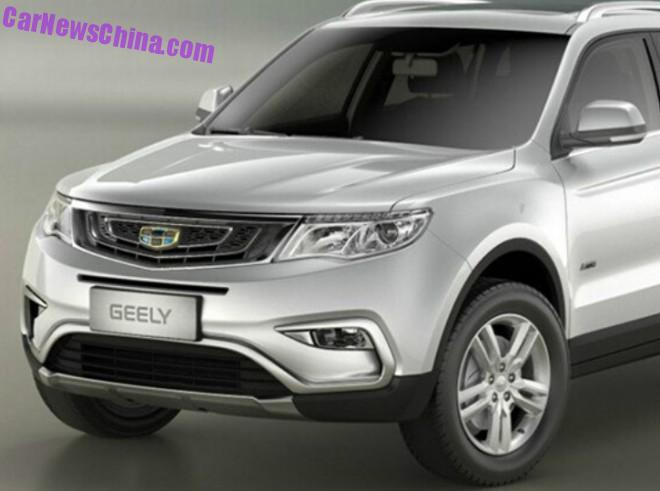 We also have two leaked official photos of the NL3. The first shows a tiny LED strip on top of the headlights that isn't so clearly visible on the real car. Chrome bar running from atop the fog lights to the lower bumper and then up again to the license plate makes the whole front design a tad too messy.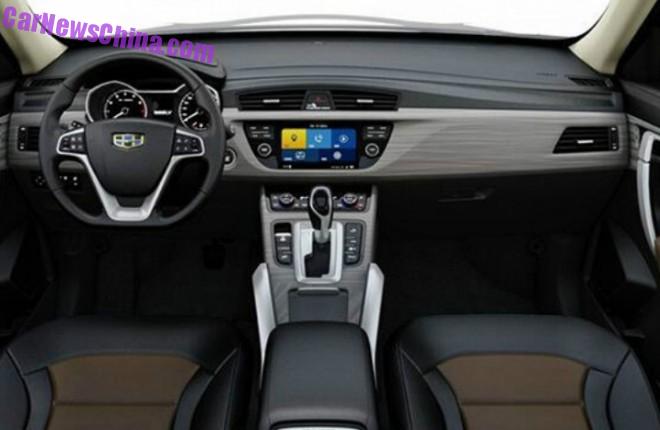 Flat bottomed steering wheel, lots of leather and lots of wood. Touch screen looks cool but small.
The NL-3 is a new compact SUV for Geely's Emgrand brand. It will be launched on the Chinese car market in late 2015, positioned below the Geely Emgrand GX9 Pride SUV. There will be three engines available: a 1.8, a 1.8 turbo, and the aging 2.4 that somehow keeps popping up in every new Geely.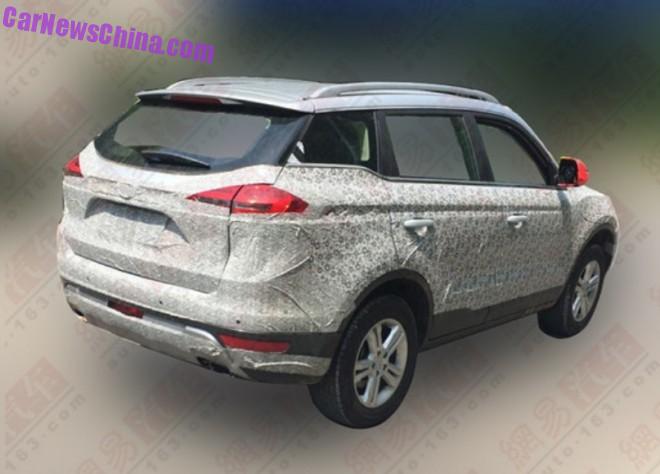 Earlier spy shot from the rear.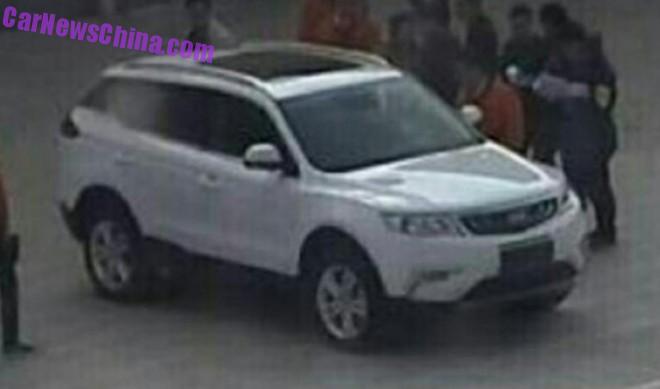 A bit grainy this one, but still revealing a large sunroof and a sporty stance.