A very brave or very suicidal Chinese policeman, riding a super sonic Kawasaki Ninja H2 hyperbike trough heavy traffic in Shanghai. The officer is of the low-traffic-police kind, those that are standing on crossroads directing traffic in rush hour, and fining bicyclists for existing. How did he get his ass on a Ninja?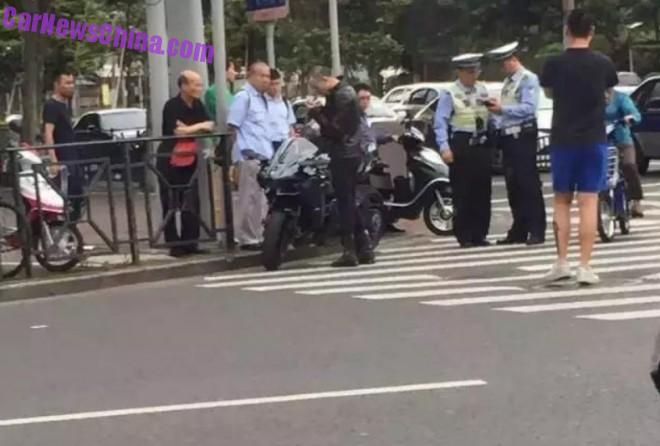 A few moments back in time. Our suicidal hero and a collage of his stopped the motorbike on a quiet corner. The bike had temporarily license plates of the sort assigned to new bikes, but the paperwork didn't back that up, or so local media say, so the bike was impounded.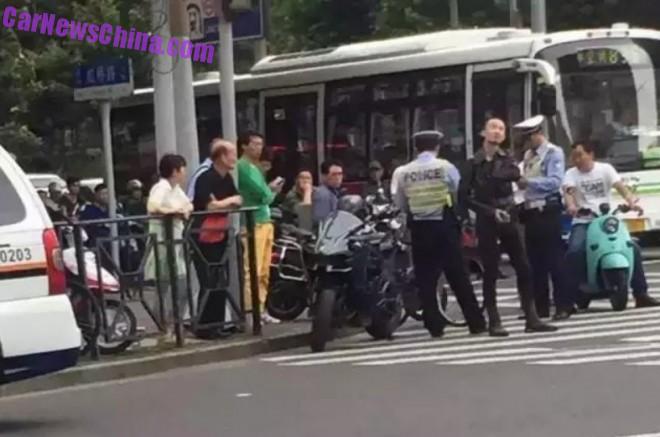 An unhappy and angry bike rider looking for that sweet little piece of paper with those sweet little red stamps on it. But he didn't find, and gone was bike.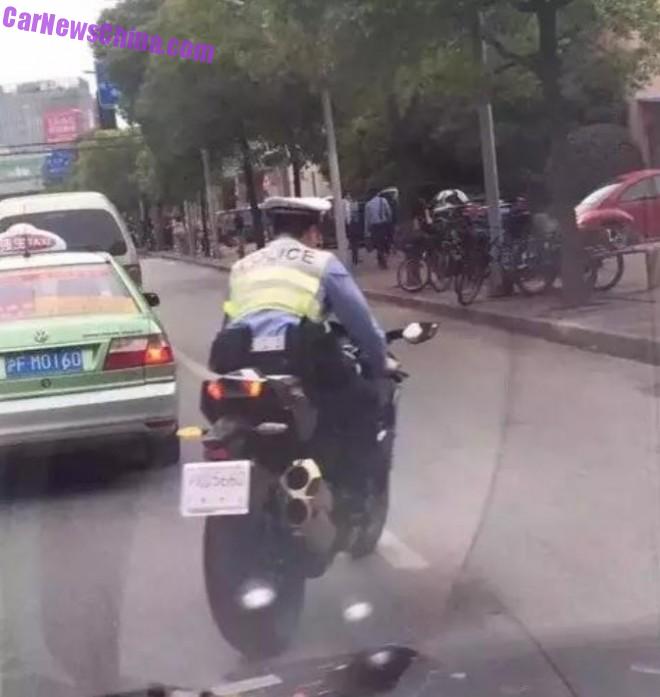 Changing lanes, this copper can ride!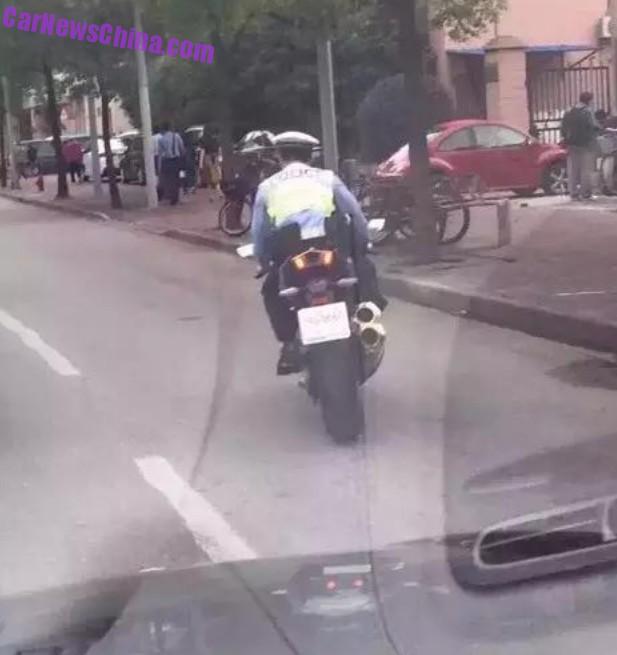 The Kawasaki Ninja H2 is basically a race bike in street dress. It is powered by a 998 cc supercharged four-cylinder engine with 200 horsepower, good for a 0-100 in only two seconds. Price in China is a hefty 360.000 yuan or 58.000 USD.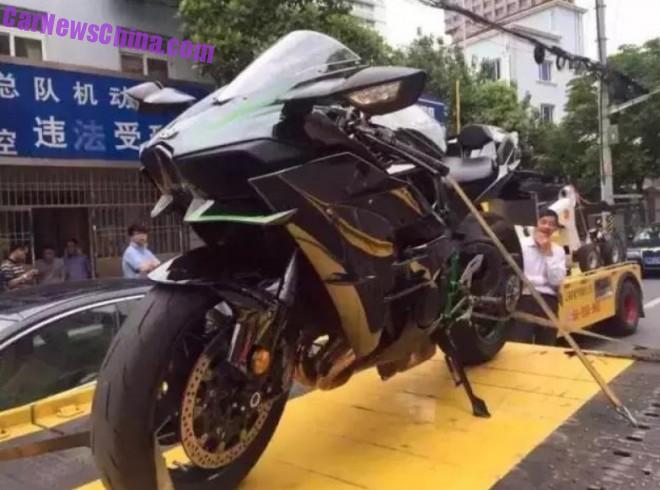 Sometimes later on the devilish machine was seen safely tied up on a flatbed truck. It seems undamaged and there isn't any blood dripping off the frame, so the policeman likely made it trough alive. What a man!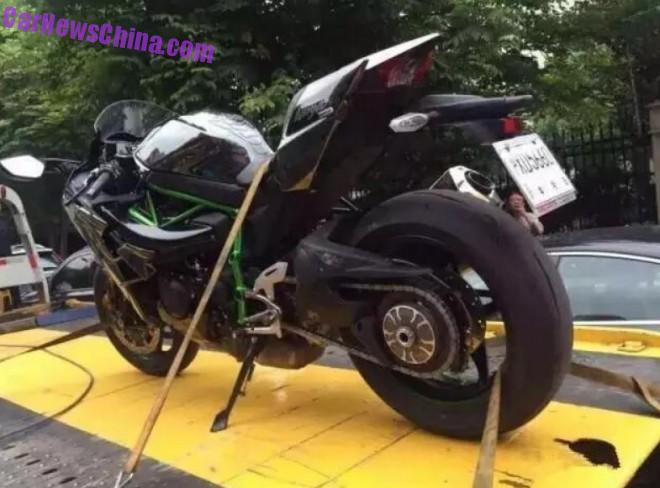 Tires are bloody slicks, for extra fun in the Shanghai rain.