Police in the great city of Wenzhou in Zhejiang Province in China was very surprised to see a man on the highway driving a Volkswagen Santana Vista at 80 kilometer per hour while administering himself a intravenous saline solution, holding a pink stick with the bag on top, while fiddling with his pone with his other hand.
Dangerous? Not in China.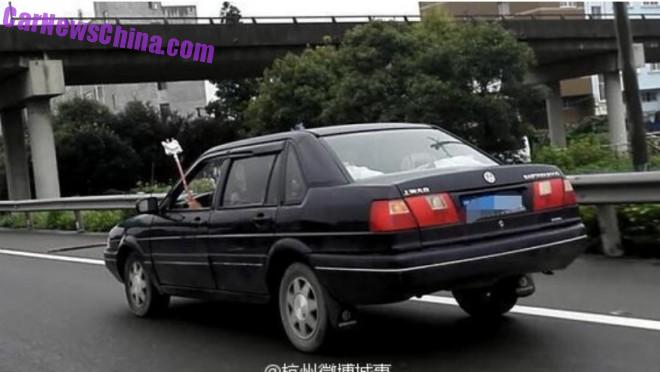 He keeps on the right lane, fortunately.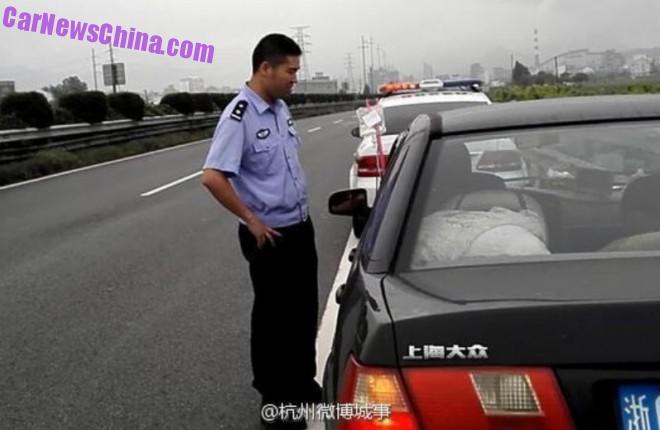 When police stopped the vehicle the driver explained he just came from the hospital, but that he didn't have time to wait there for the saline solution process to finish, and he thus hit the road with the needle in his arm.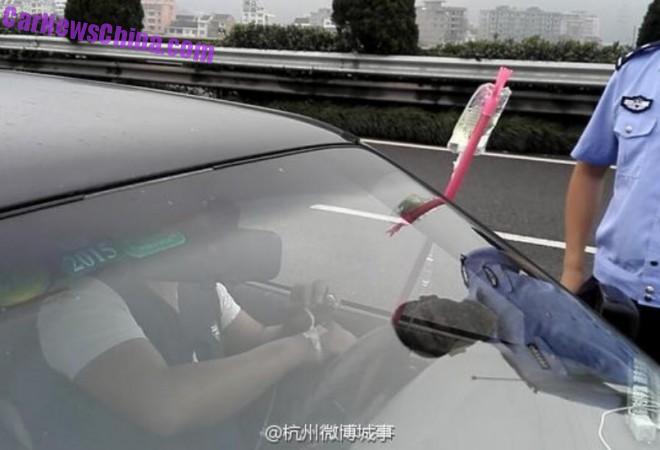 Police was not amused and fined the man 50 yuan for holding the phone and 100 yuan for dangerous driving. There is apparently no specific regulation concerning  intravenous saline solutions. Police also deducted four points of his driving license (out of a total of 12). The fine ads up to 150 yuan or 24.15 USD.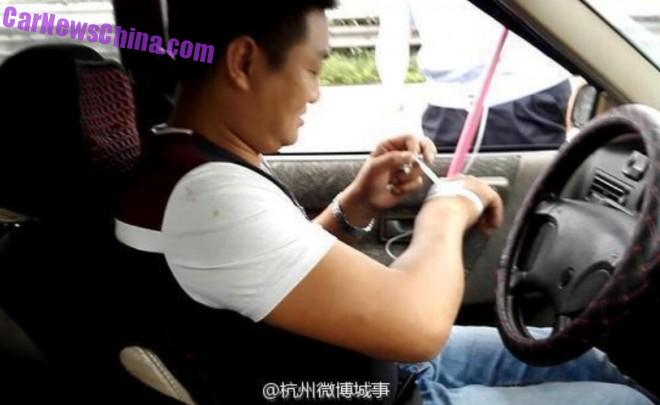 The driver admitted guilt, got rid of that annoying needle…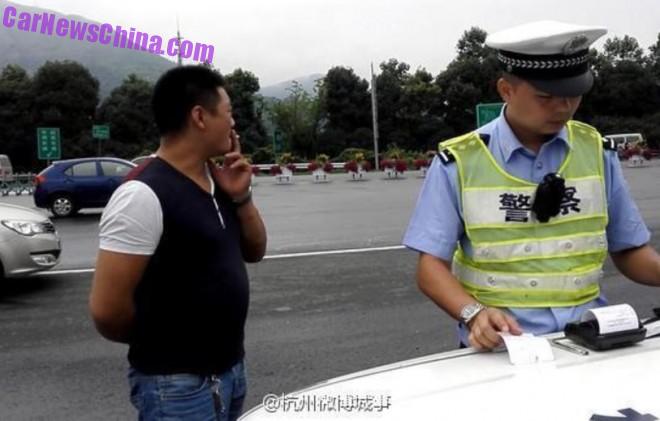 … and went out for a smoke while an officer took care of the paperwork.
Via: Sina.