The new Chery Karry Higgo been launched on the Chinese car market. Price starts at 64.800 yuan and ends at 73.800 yuan. The Higgo, formerly known as 'H98', is Karry's first pickup truck. Karry is a sub-brand of Chery Automobile, building small commercial vehicles and mini MPV's.
Crew cab, chromed mirrors, wide side bars and impossibly small wheels; all the normal ingredients of a typical cheap Chinese truck. 3M tape around the bed is obligatory by Chinese law to improve visibility, especially on those dark country roads. Fancy stickers on the doors are Karry's. The Chinese name of the Higgo is 'Jiehu' (杰虎), best translated as 'Heroic Tiger'.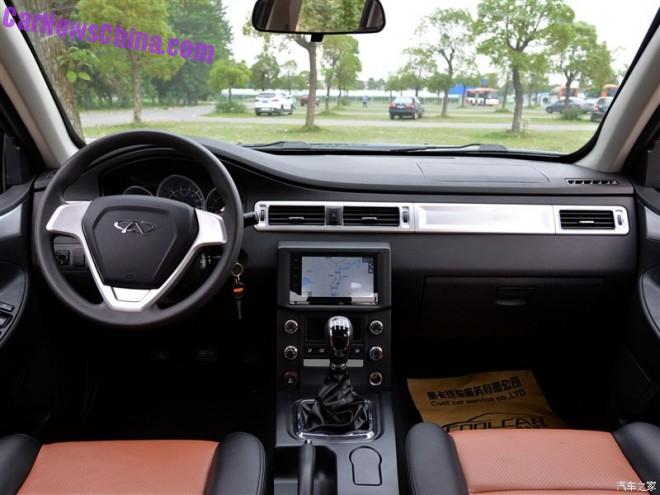 A very car-like dashboard with sporty dials and a mid-sized touch screen for the infotainment system. Orange seats are very fashionable lately so the Higgo got 'em too. There is only one engine available for now: a 2.2 liter four-cylinder petrol with 103hp and 193nm, mated to a five-speed manual. Later on a 2.8 liter turbo diesel will be added to the line-up, with an output of 109hp and 230nm.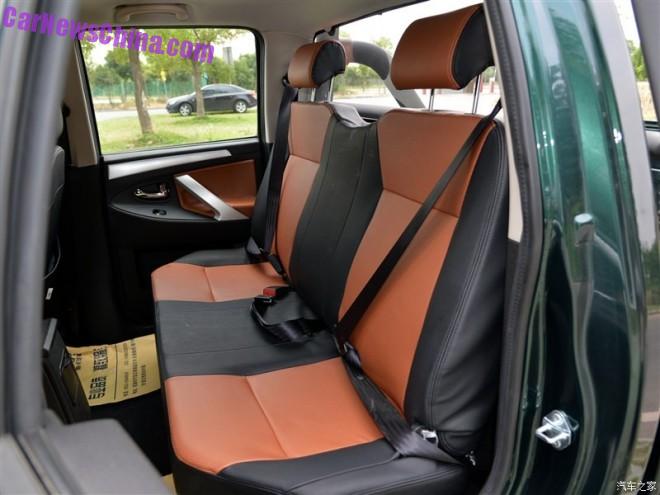 The Higgo is crew-cab only, big enough for three in the back, and it even has some orange on the doors.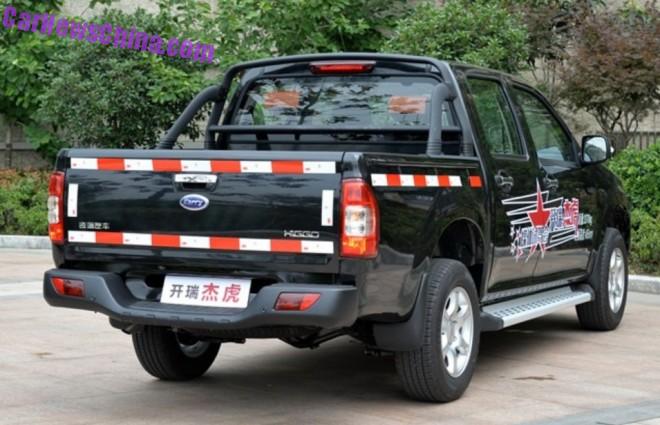 Ever more Chinese car makers are moving into the pickup truck market, which is booming in third and fourth tier cities and the countryside. A cheap truck like this is the first-car ever for many a farmer who now uses a stinky tractor or tricycle.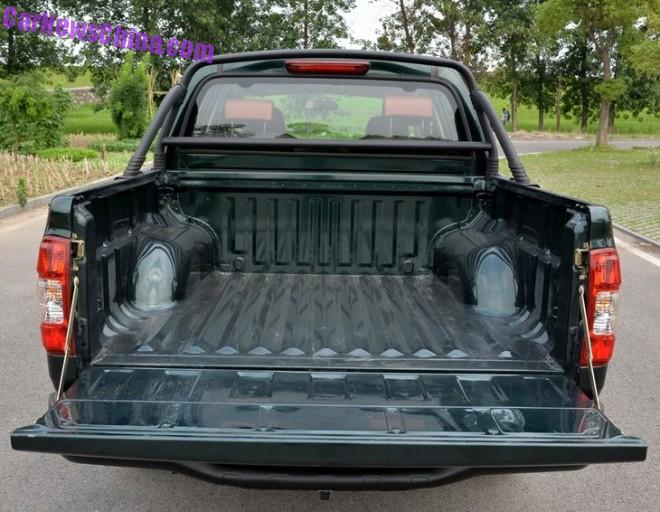 The bed.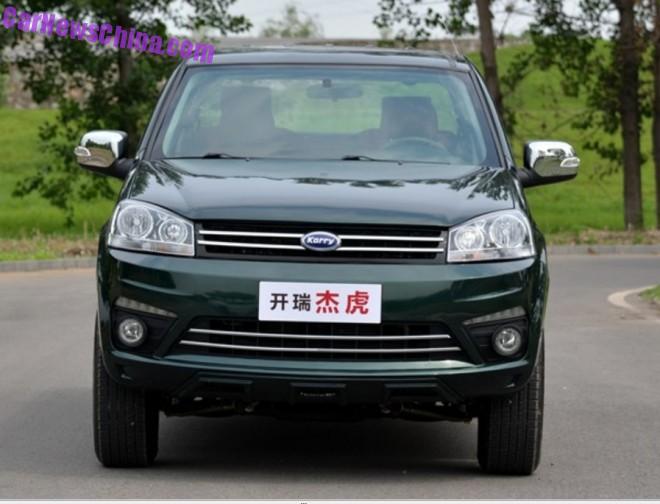 The new Chery Karry Higgo.